Meet Tony Nguyen, our Manager of Product R&D from Vancouver, BC.
1. Who are you? What's your story?
I'm Tony Nguyen and I manage the Product Research & Development team with the osCaddie R&D being our main project. I'm originally from New Zealand and moved to Vancouver just over three years ago and have been with Appnovation for two of those. I started doing business analyst (BA) work in second year of university in Auckland, doing odd jobs taking meeting minutes, drawing up questionable UML diagrams, etc., then started taking on contracts working in Telco, Banking, Airlines (all over the place, really), etc. Fast-foward eight or nine years and I'm here in Canada at Appnovation working on awesome products! I was originally a contract BA on the R&D project at the very beginning and took over the management of the team a few months ago. Having been part of this from the start has been great to see the ebbs and flows and see it evolve into what we are now.
2. What's your role at Appnovation? I'm the Manager, Product Research & Development.
I work with the executive team to discover, conceptualize, and build strategy for potential products. I also oversee the development team based mostly here in Vancouver with some additional team members in the United Kingdom. I also take on the scrum master role, driving the team through our Agile sprint methodology in addition to taking care of the BA work in writing user stories, tasks, epics, etc. On any given day, I'll either be in strategy meetings, working on user stories for the dev team, or taking the team to grab a coffee at Milano (which is by far the best coffee in Gastown!).
3. What's the greatest lesson you've learned in your professional career (or even personal life) that you would like to share with others?Having been a contract BA / Project Manager for the better part of a decade across a variety of industries, I've found that it's important to find an approach to your role that is structured yet adaptable. Every company works in slightly different ways, but the foundations stay the same. Understanding what the core drivers for a business are, is what's important. This is the funnel you need for everything else to fall into place. Personally speaking, I'd say that it's important to find what makes you happy and/or brings you satisfaction. For me personally, I'm a completionist (that may not be a word) when it comes to work / gaming / anything really. Which is why I enjoy working on products, I'll drive as hard as I can to get something built - searching for that sweet satisfaction of seeing it released to the world (or could just be OCD; haven't figured that one out yet).
4. What do you do outside of work?
Too many things! There aren't enough hours in the day! I like to game a fair amount. I've been a gamer since my parents bought me a Commodore 64 which I used to play Flash Gordon on cassette... (showing my age a bit here!). Right now, though, I'm spending probably too much time playing Battlefield 1. (Add me on PSN! and let's PwN some n00bz!) I also like to ski on the weekends. I have snowboarded for years now but thought I'd give skiing a try once I moved here (because, why not?) and I love it now. Also living in Vancouver with such great access to mountains everywhere is so awesome! Most Vancouverites don't know how great they have it! Lastly, I play social flag football in the summer and have tried to pick up hockey recently, although I've realized that being able to skate will definitely help with that. Note to non-Canadians: If a Canadian tells you that they don't know how to skate, they're lying! I'm pretty sure all Canadians are born on ice lakes or rinks.
5. Where do you hope to take your career at this point/what's next for you in your professional career?
As a manager of Product R&D, I'm definitely striving to establish and grow our relatively new team into the the greater business. I am also hoping to expand on my own personal knowledge of product development to continually improve and build better products. Once we build and release this first product and it's self-sustaining then it's onto the next big thing. I'm really excited for us to get to the point where we're a well-oiled machine that's churning out great products for the company.
*BONUS* What are some fun/random facts about you that many may not know?
Appnovation is my very first full-time permanent job! Yes... I have been contracting straight out of university. When I was 15, I quit my very first job as a grocery store checkout guy to go to an Incubus concert... (don't tell my mum.)
I was a 200lb 15 year-old. Great for rugby, not so much for anything else...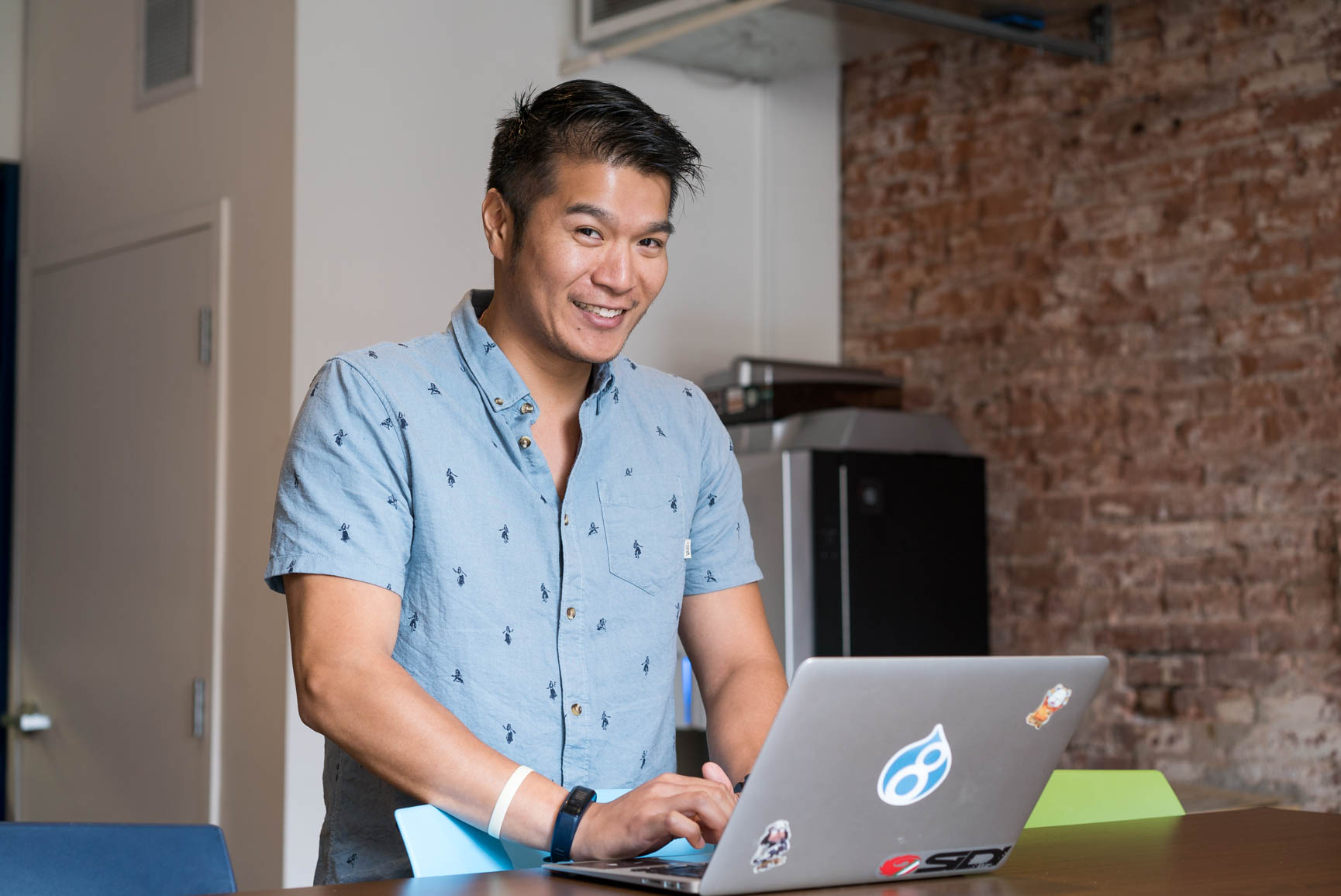 ​