Thinking globally and acting locally is an important part of the holidays. As part of our Corporate Citizenship program, each of Appnovation's offices participated in charitable giving initiatives selected by our staff.
A key pillar of our social giving program is to ensure the Appnovation team has a voice in leading new initiatives and opportunities. In the spirit of our AppnoXmas campaign of 2015, this year's campaigns were entirely different by office location.
Our Vancouver team kicked off this year's charitable giving season with a little competition. Held in November, Appnovation participated in TechPong 2016 by raising $1500 for the BC SPCA. Though we didn't walk away with the grand prize, we undoubtedly won at the photobooth.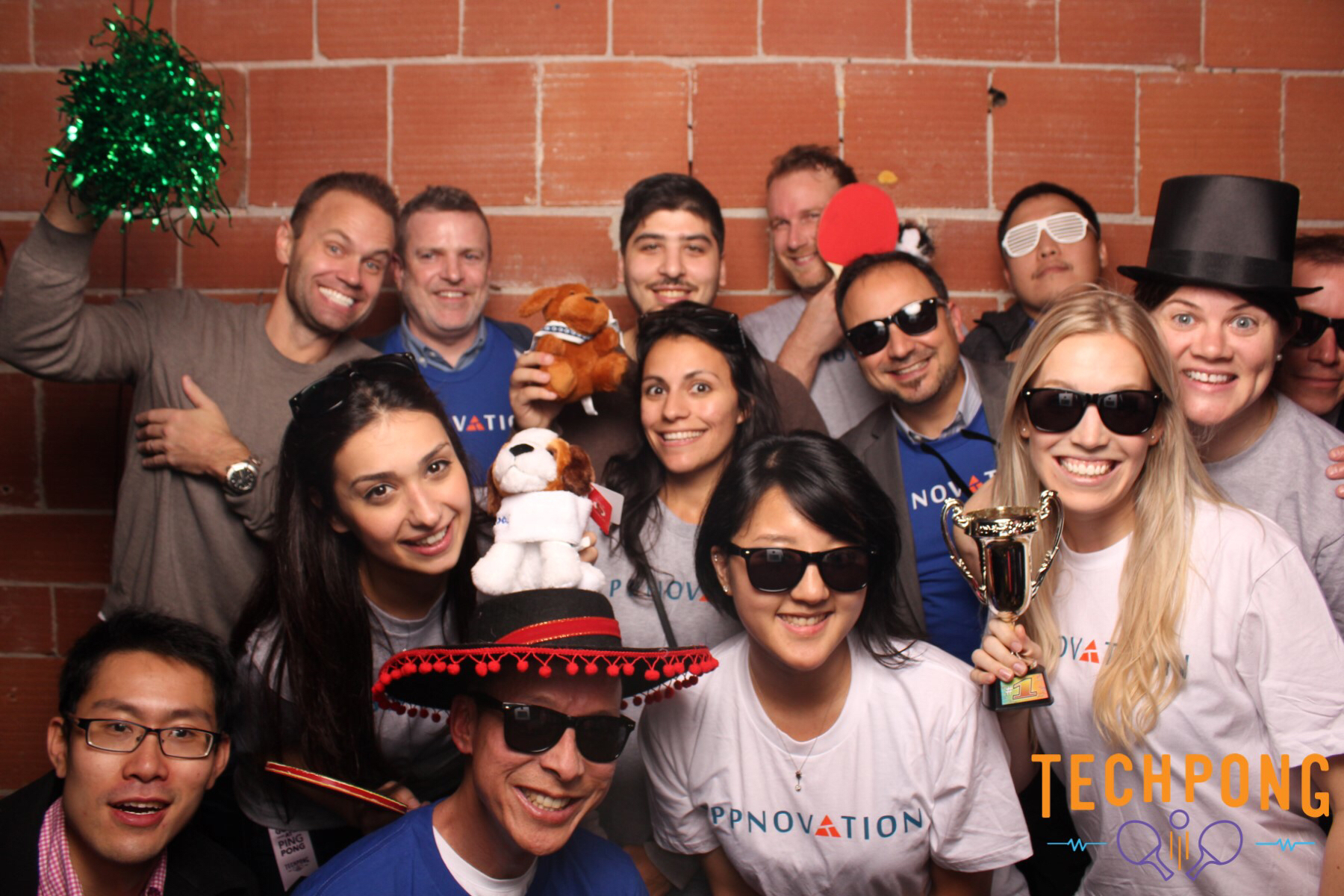 Following TechPong, our team partnered with the Greater Vancouver Food Bank to volunteer at CBC Day, as well as donate roughly $400 and provide non-perishable food items. Food Banks of British Columbia raised over $700K on CBC Day, which featured an open house tour of the Vancouver CBC studio, along with the telethon benefitting food banks across the province.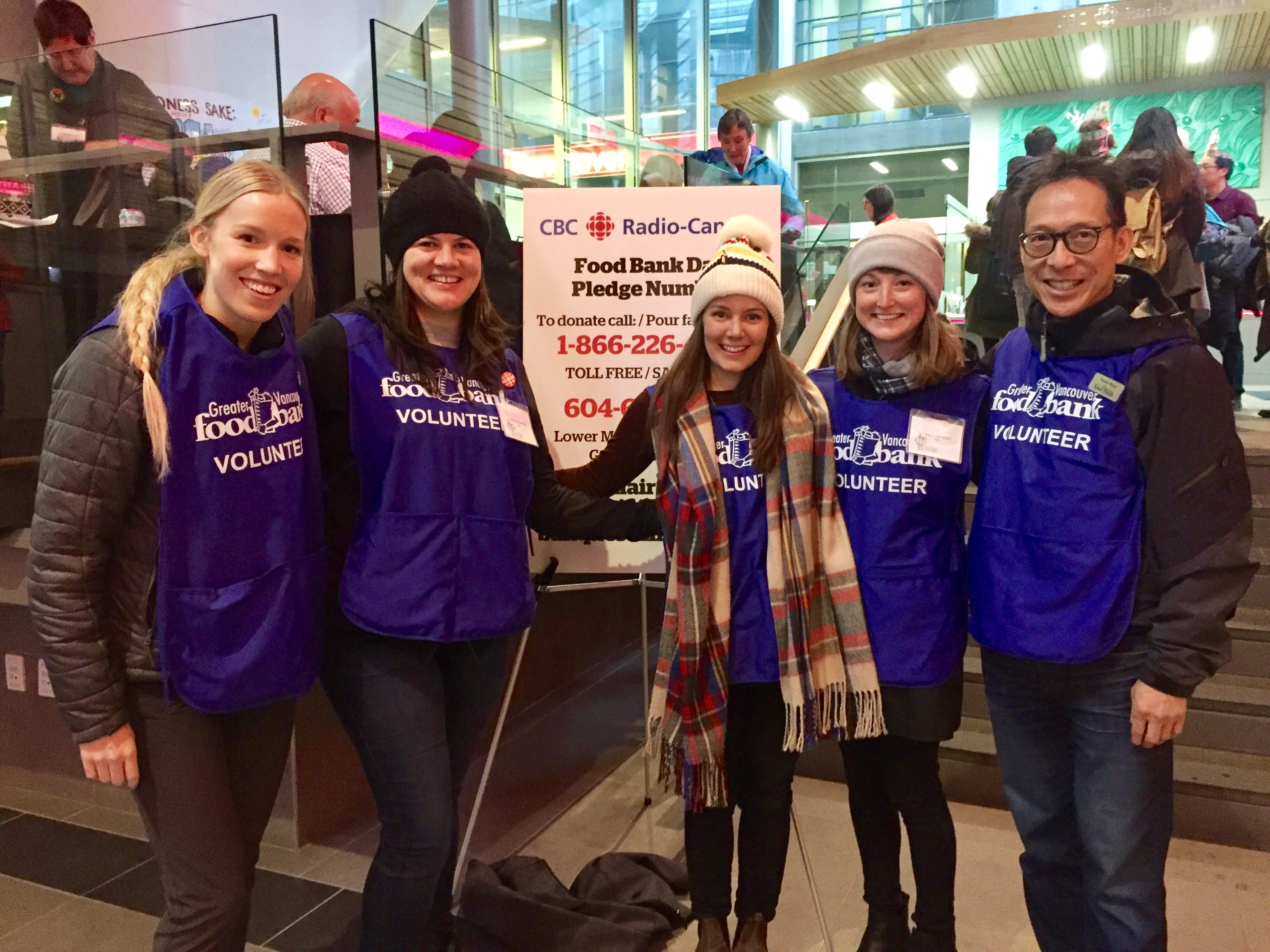 A few members of our Vancouver volunteers at CBC Day
In Montréal, our team partnered with Dans la rue, an organization that works with at-risk and homeless youth in the city. After a hard day of work, our team travelled to the Dans la rue office to give back by preparing a meal for the youth registered in their programming. That evening our team packed 1500 hotdogs, and were able to have a great time listening to music and learning more about Dan la rue's programming on site.
Chelsea Assimes, part of Appnovation's Talent & Culture team, remarks, "We're an office that understands the value of giving; organizing this event with Dans la rue really let us live our core values of openness and teamwork."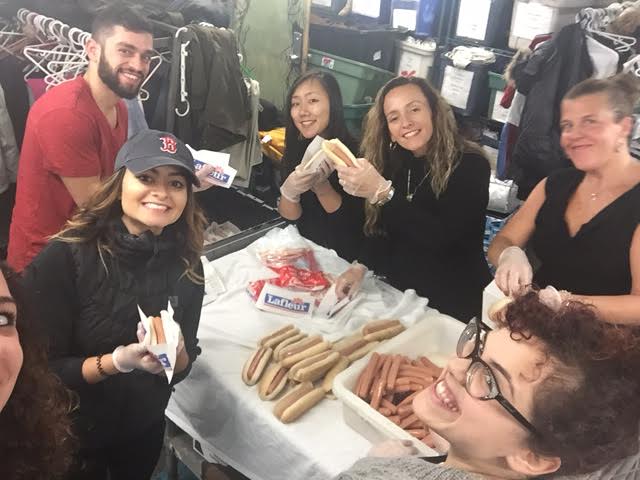 Our MTL team prepping hotdogs for Dans la rue!
Similar to last year, our Saint John team partnered with their local charity of choice, Partners Assisting Local Schools (PALS). Saint John has one of the highest child poverty rates in Canada. The city also has the highest percentage of children in low-income families, ranking last among 57 'Cities Reducing Poverty' communities.
Our team sent a wishlist with their families' needs and wants, that included the basics for most of us: socks, underwear, mittens, hats, and pajamas. The SJ team worked together to purchase and wrap these gifts for the family.
"The holidays are a busy time for all of us, and it's easy to get wrapped up in the gift-giving frenzy, but giving back with our Appnovation family to a family in need is really what the holiday season is about," says Vanessa Burley, Appnovation's Marketing Coordinator.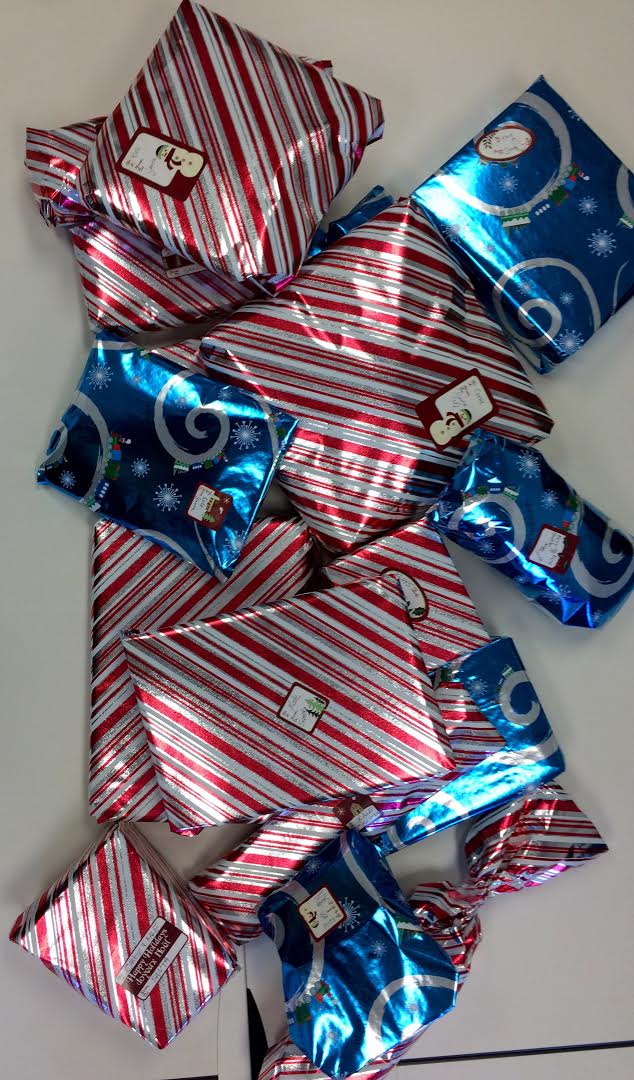 The team went above and beyond to make sure their family had the Christmas they deserved. Vanessa and Melissa of our SJ squad braved a snowstorm to fill a cart with all the fixings for a turkey dinner and full Christmas Day breakfast, making sure, this year, the family has a Christmas to remember!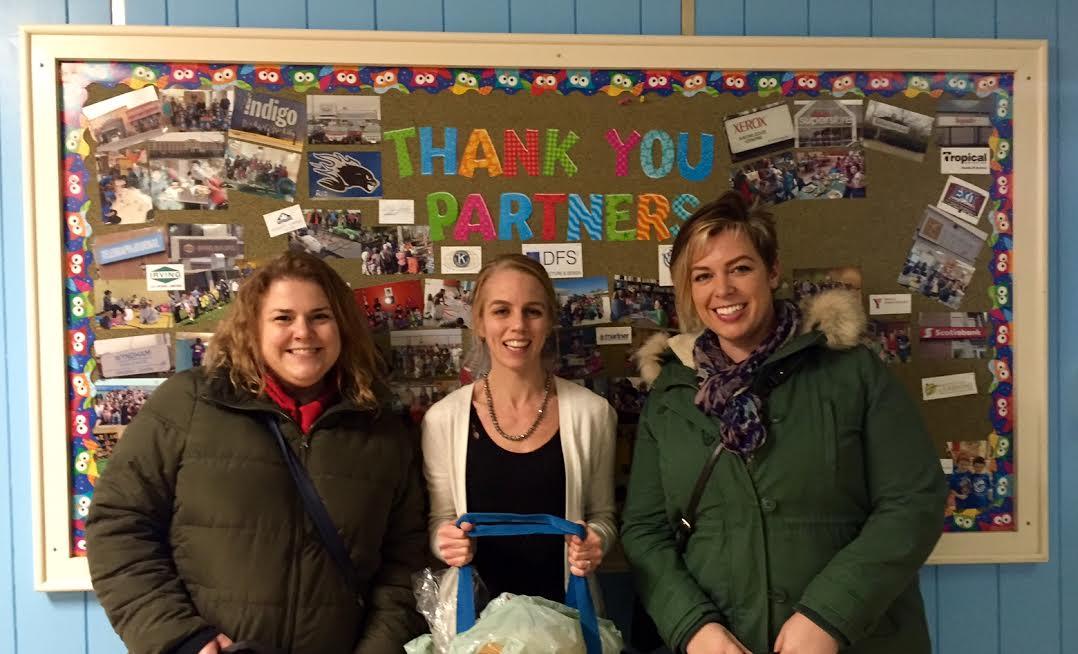 Handing over the SJ donation to their PALS partner
Over in the UK our Reading and Cardiff teams chose two different causes. Reading chose to support the organization Dogs for Good. This non-profit makes life changing differences for people with disabilities. Dogs for Good works to support people and communities through the assistance of a trained dog, improving and enriching the lives of both. They offer three main services, Assistance Dogs, Community Dogs and Family Dogs.
The team donated a box of dog toys and treats to Erica, a Dogs for Good trainer, as well as Danny, one of their talented assistant dogs.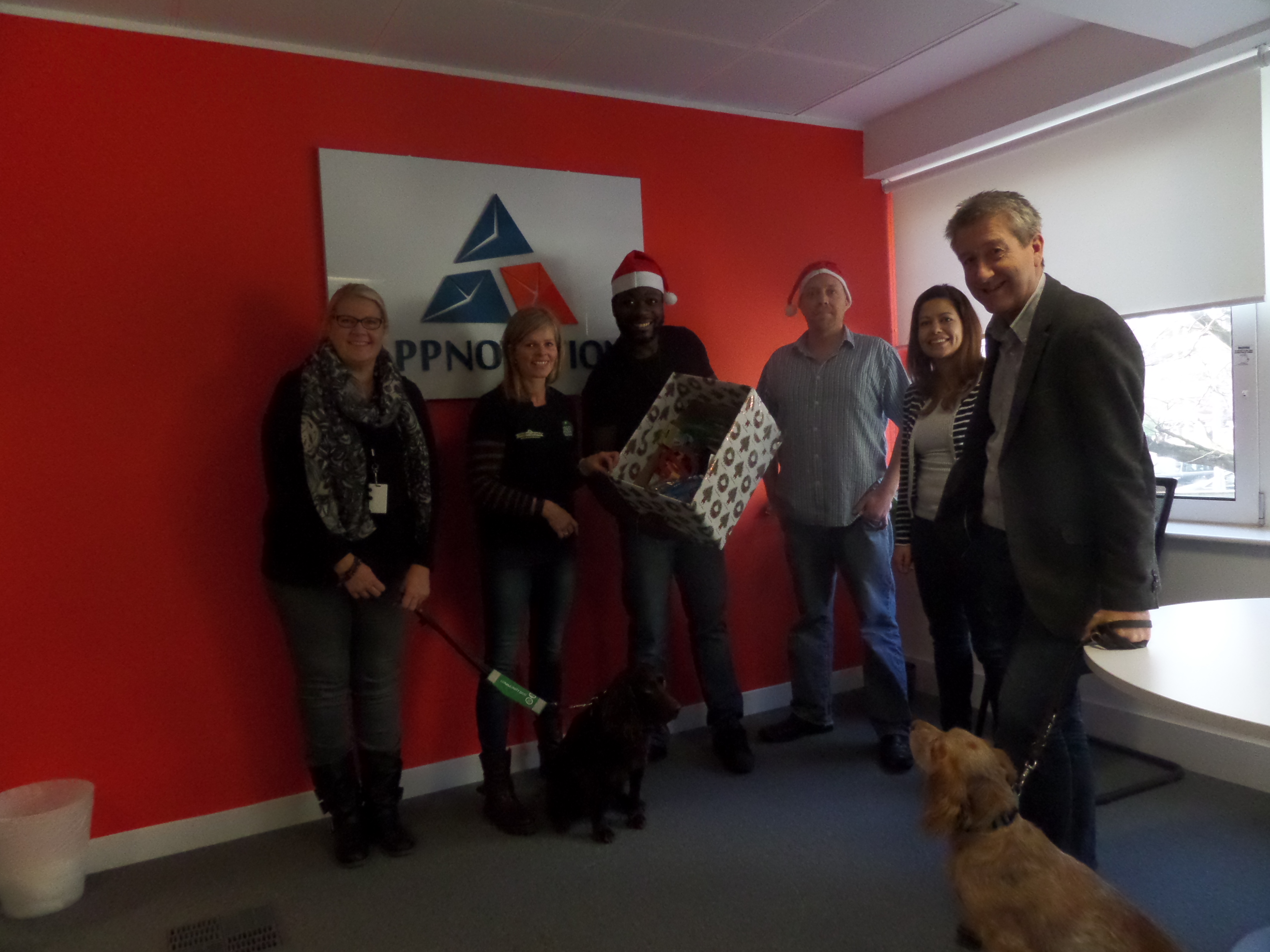 Reading presenting presents to their new furry friends!
Our Cardiff team opted to select a cause similar to our Vancouver team's - The Trussell Trust, a local food bank dedicated to impacting the lives of hundreds of thousands across the UK. Michael Parker, of our MS team reflects: "I was pleasantly surprised that the Appnovators of the UK were all on board with our initiative, raising over £100 in donations." Michael, and other team members, will be doing a shopping trip with their funds in the New Year. Stay tuned for a separate update on this initiative!
Rounding out our global offices, our Hong Kong team voted to support the Salvation Army. Sue-Ellen Leung, our talented Office Admin, comments: "We chose the Salvation Army to give back our community. We donated some clothes to the charity in order to keep those in need warm during the festive season. The Salvation Army donates clothes to people in need, such as the elderly, homeless people, ex-prisoners, and welfare recipients."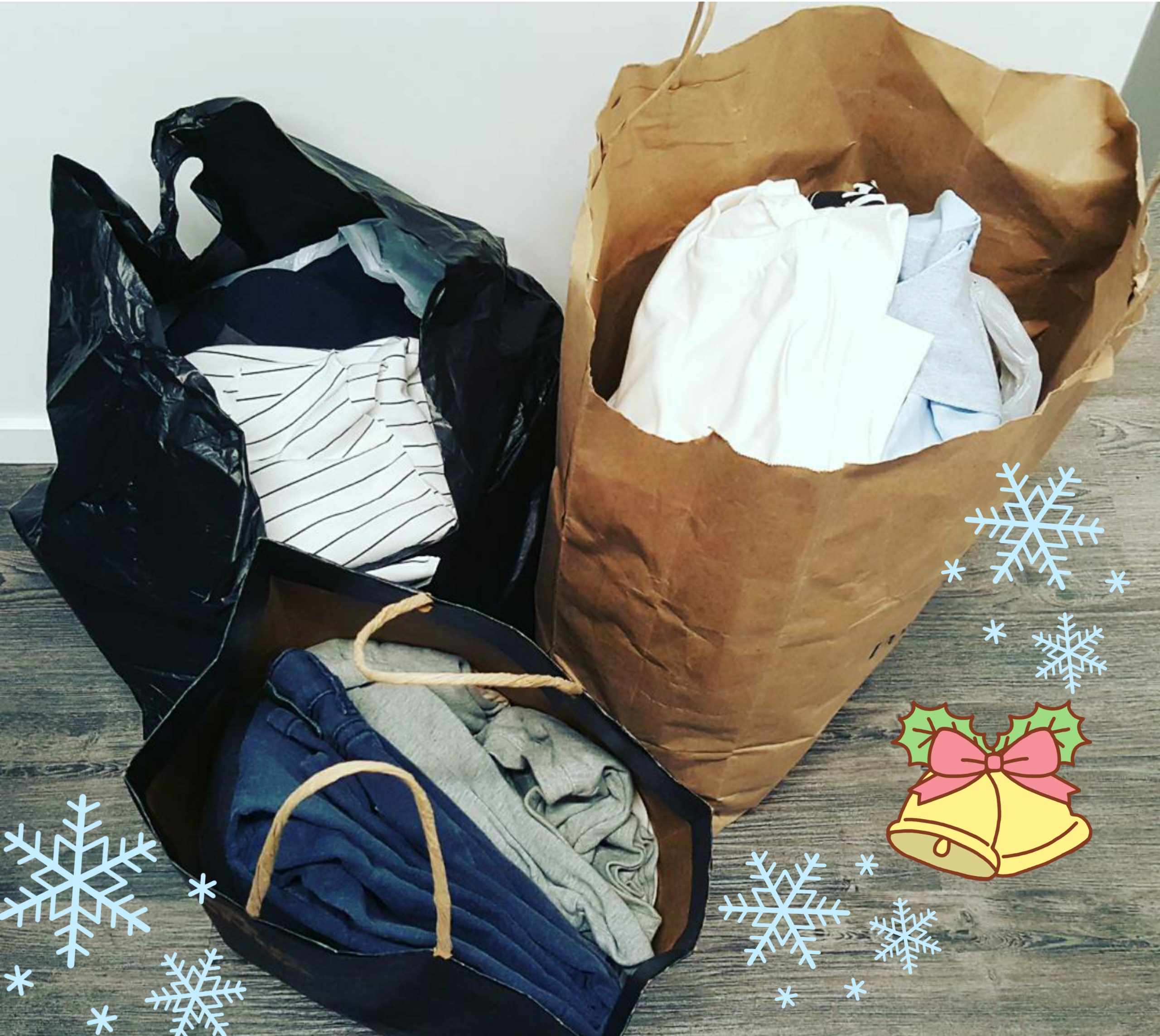 Some of the Hong Kong team's donation to the Salvation Army
As always, AppnoXmas means fun, festivity, and fulfillment. This annual initiative is a way for our people to connect to causes that matter to them, and introduce others to the spirit of giving. We'd like to send a big thank-you to all of our partners, supporters, and staff members who make initiatives like this possible.

Check out our Corporate Citizenship hashtag #WeDevelopChange to catch up on all of our activities!