December is a busy month for almost everyone - there are presents to purchase, driveways to shovel, and projects to wrap up before vacation. December is also, however, a very important time of year to give back.
This month our offices have been busy planning and running a variety of charitable giving campaigns. Our regional AppnoXmas giving campaigns kicked off on #GivingTuesday, the first Tuesday after Black Friday and Cyber Monday. Now in it's fourth year, #GivingTuesday is a movement created to encourage consumers to incorporate charitable causes into their holiday budgets.
Thinking globally and acting locally is a philosophy embedded within Appnovation's Corporate Citizenship program. Our Saint John office lived this theory through their campaign, which anonymously supported the Christmas wish list of a local family in need through the P.A.L.S program (Partners Assisting Local Schools).
"It feels very good for us and our small staff here in Saint John to be able to give back to the local community," comments Vanessa Burley, Marketing Communications Specialist. "We're very proud to be able to provide gifts and a Christmas dinner to a family who would otherwise have nothing."
The Saint John team went above and beyond the request of purchasing Christmas presents and a dinner for the family, to even incorporate their favourite colours and meals to make it extra special for the family.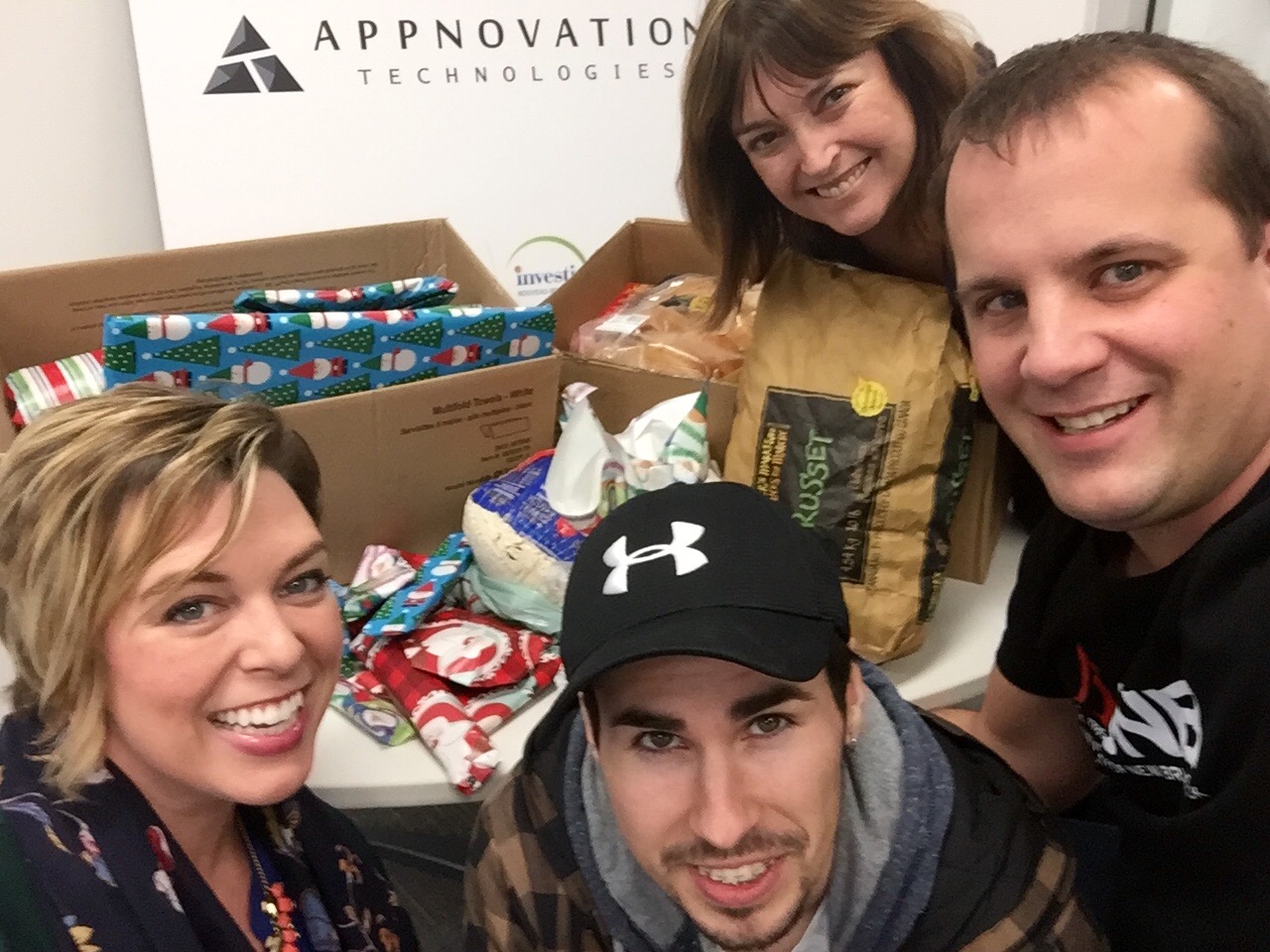 The Appnovation Montréal team partnered with WeDoSomething Montréal to purchase and donate toys to children at the YMCA Residence in West Mount. The Residence hosts families in need of food and shelter, including Inuit seeking medical attention, asylum seekers, and refugees. This cause was relevant to our team, since the province of Québec is expected to receive a total of over 7000 newly landed refugees until 2017.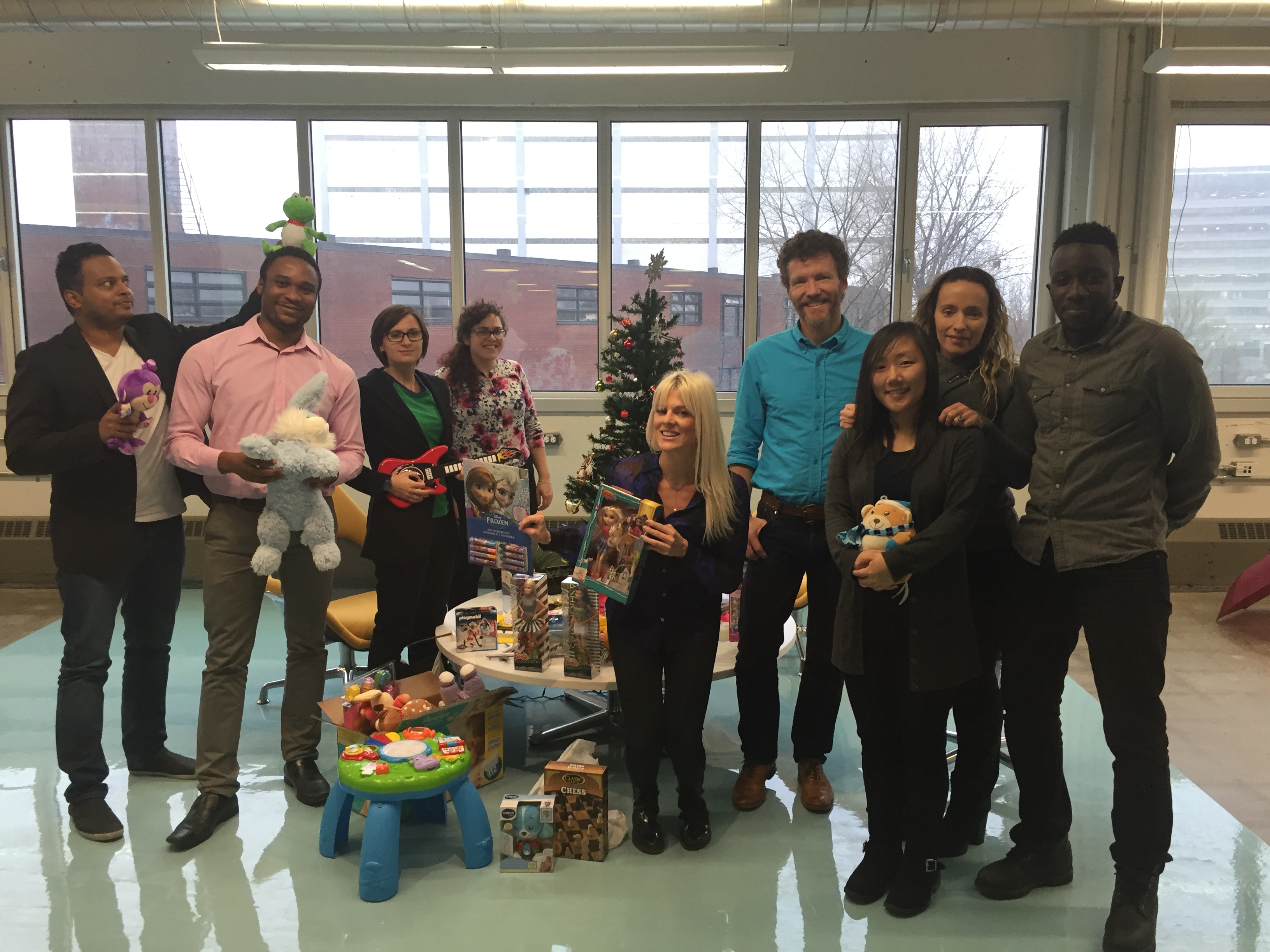 Our Vancouver team hosted an internal donation drive in benefit of homeless youth with Covenant House. Departments were pinned against each other in an effort to raise to most amount of in-kind donations. In total Vancouver made a generous contribution of nearly 400 items to contribute to the Covenant House Christmas Backpack Campaign, which seeks to provide teenagers with warm clothing, personal care supplies, and treats over the holiday period. It was a successful event that not only made staff members feel good about their participation, but also created a sense of camaraderie in the office.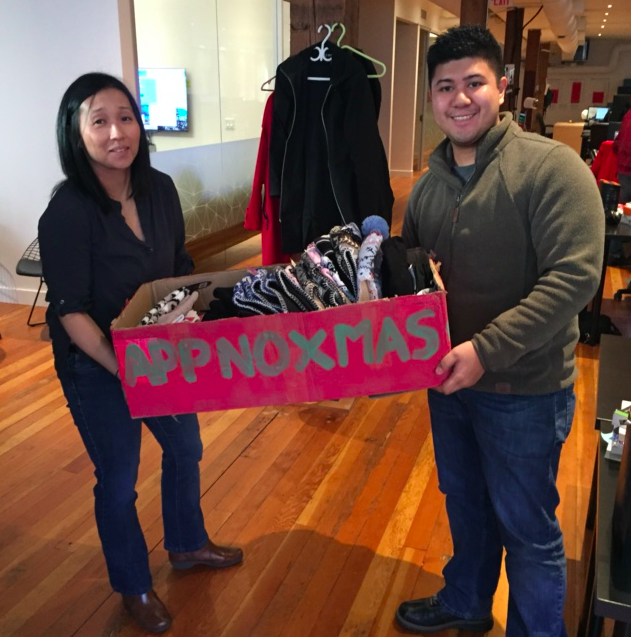 AppnoXmas to us means a time of fun and festivity, but also an opportunity to use our values of teamwork and innovation to support those in need. We want to thank all of our people for a successful month of employee-driven giving, and the organizations we had the opportunity to work with.
We can't wait to see what's in store for next year!