Calling all co-operative education university students (co-ops)! If you're looking for an innovating, challenging, and value-added work experience, look no further! Appnovation is a strong supporter of co-operative education, providing co-op opportunities to post-secondary students in Vancouver since 2013. In fact, we've provided professional work experience opportunities to nearly 70 students since! Each semester, we are so fortunate to have such bright, energetic, and keen students join our Appno team and there's nothing I enjoy more than seeing our team of Vancouver Appnovators so welcoming and initiating our co-ops into our Appno family. This is really #TheAppnoWay. Meet Richard, Erica, Andrew, and Brandon: our January-August 2016 co-op students at our Vancouver HQ!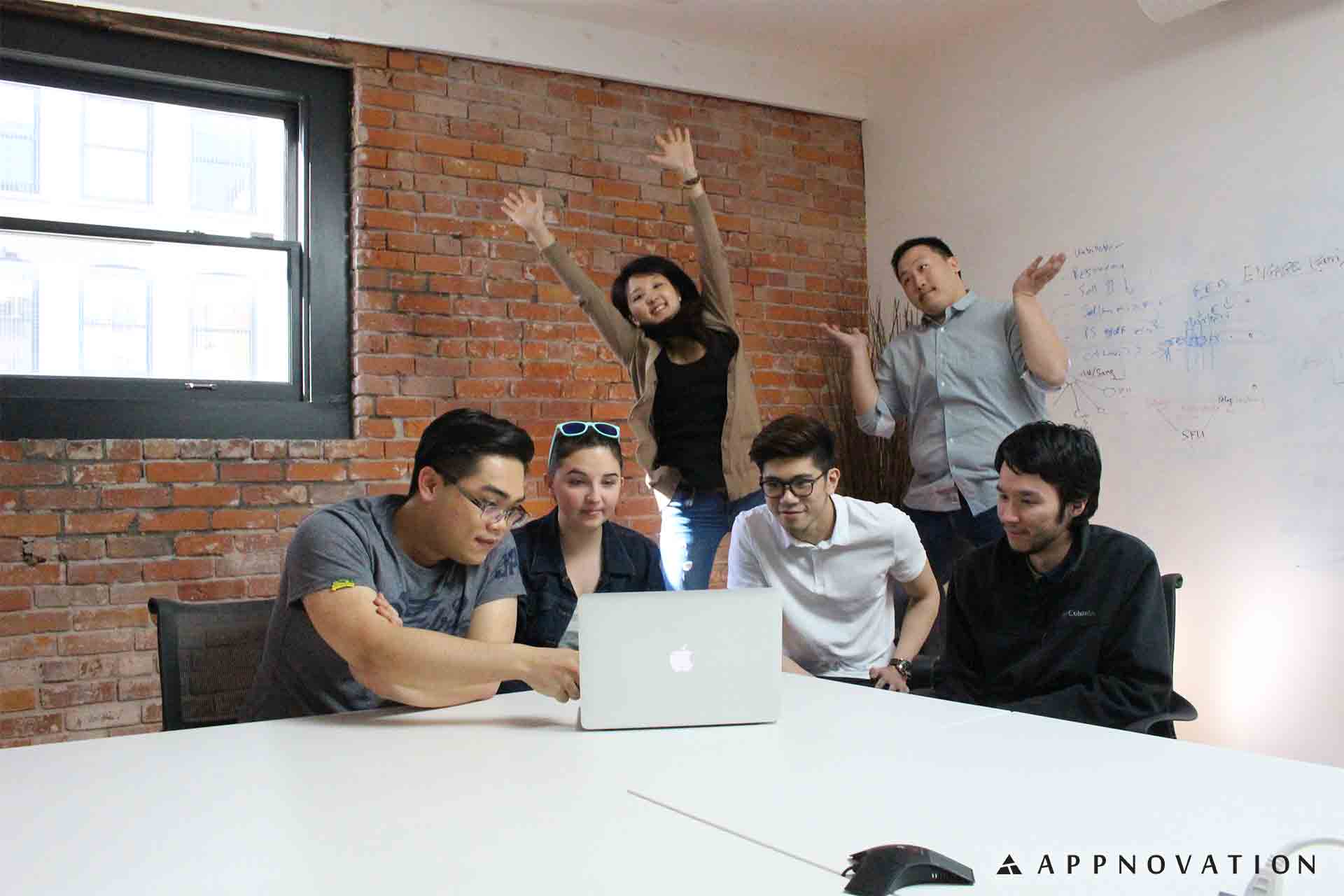 Richard Chao, Project Coordinator Co-op
Program: UBC Commerce
Richard attends the Sauder School of Business at The University of British Columbia (UBC) where he is currently working towards his degree in Commerce with a focus on Operations and Logistics & Business Technology Management. He has a passion for solving complex problems and an interest in mobile technology, the reason he joined the Professional Services team at Appnovation. In his previous co-op job, he was a Business Analyst at BlackBerry and got to work with the Global Supply Chain group in identifying internal costs, creating a new cost cutting strategy, and implementing it with astonishing results. In his spare time, Richard enjoys adventure hikes, travelling to the United States, and exploring the food scene around the lower mainland.
Erica Scott, Open Source Developer Co-op
Program: UBC Engineering
Erica attends UBC where she is majoring in Computer Engineering. She gained experience working with PHP and other website development computer languages working for "Uniserve", a small ISP in Vancouver. Her hobbies include reading, travelling, and coding in her spare time. She used to be very involved with sports and acting in high school and has recently decided to try and get back into both; playing for the Appnovation soccer team will be a fun way to do one of those things!
Andrew Wong, Quality Assurance Analyst Co-op
Program: SFU Computing Science
Before coming to Appnovation, Andrew worked at Beanworks as a Software Engineer in Test co-op where he learned to use automated testing frameworks for web applications. He also spent time at Blackberry as a QA Engineer where he helped work on the Z10 smartphone. When not at work, he likes to either relax and play some video games or have jam sessions with some of his friends.
Brandon Quan, Quality Assurance Co-op
Program: SFU English Major, Computing Science Minor
Though Brandon worked for Appnovation three years ago as a part-time QA contractor, this is his first co-op term. In his spare time, he likes to watch visual media (like film and TV), read books, and listen to music; and when he has time, he enjoys engaging with them like he does in his English classes. Recently, he contributed performances to local metal band Awaken Insanity's debut album Desecrated Paradise, which was digitally released last year. These days, he spends some of his spare time self-learning Japanese, hoping to someday read novels in the language.
Photobomber #1: Dianne Liu ( Category Manager, Vendor and Contract Management)
Photobomber #2: Ken So (Developer)
To any student interested in an Appno co-op, practicum, consulting project, etc., please reach out directly to myself, Chelsea at chelsea@appnovation.com.