Dans la rue is a Montreal-based organization dedicated to helping homeless and at-risk youth. Dans la rue cares for the immediate needs of youth and helps equip them with the skills and resources they need to lead more autonomous and rewarding lives.
Appnovation worked with Dans la rue to build a French and English Volunteer Application webform to transition Dans la rue's volunteer application process from a manual form workflow to an online workflow.
Our team built a Drupal 8 webform which allows interested volunteers to fill out the application form directly on their website. In order for an interested applicant to apply for a position, the applicant must fill in required information or they will be unable to submit. This built in functionality saves Dans la rue staff and volunteers time, as they do not need to email potential volunteers back and forth to clarify information or request missing information.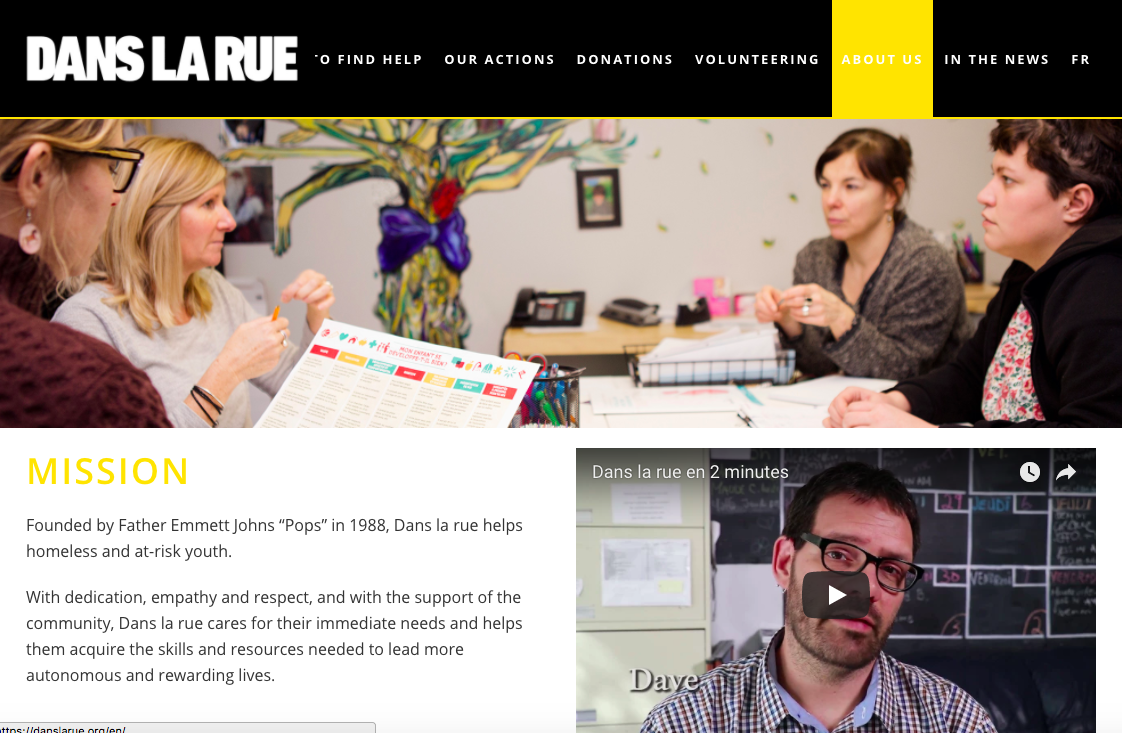 This webform will allow Dans la rue staff and volunteers to capture and manage application forms more effectively and efficiently which means they can spend even more quality time working youth.
https://benevole.danslarue.org/
https://benevole.danslarue.org/en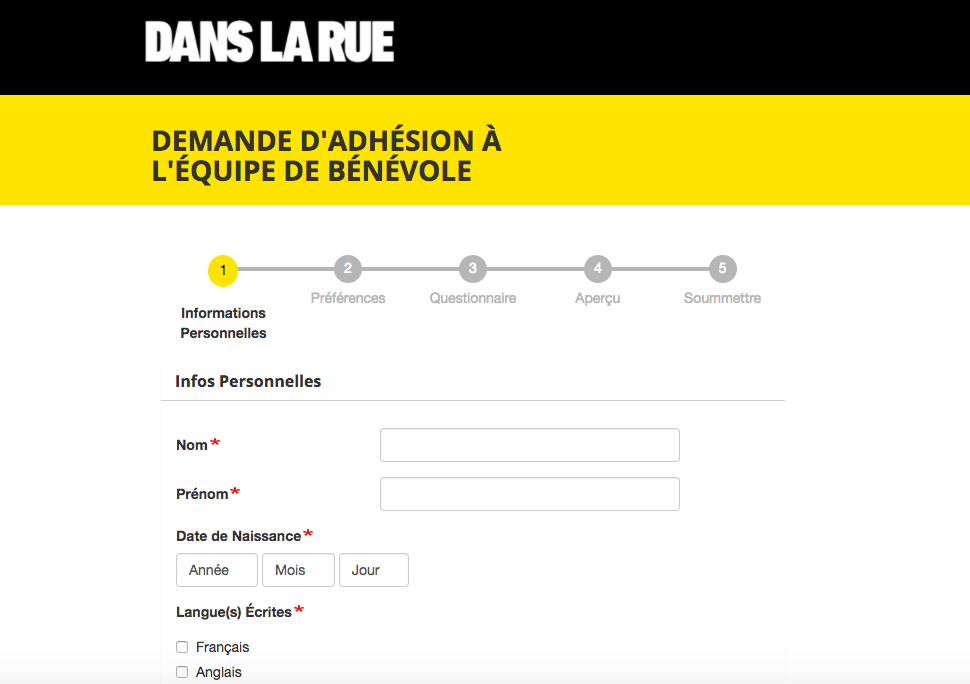 Project Highlights included the work being part of Appnovation's Corporate Citizenship program, as well as the multilingual element of the Drupal 8 work.
This is just the kind of project that highlights both our commitment to making a positive contribution to our community, as well as furthering the use of open technologies across different platforms, delivering results in both these endeavours.
What a great way to start 2018.