Drupal Meetup right this way!
Our Saint John office recently held the first ever Drupal Meetup to happen in the city with Drupal Atlantic. 
Drupal Atlantic is a brand new Drupal user group (their first meetup was in Moncton, N.B. in August) focused on 'Evangelism of Drupal and open source'. Their goal is to be a welcoming place to discuss Drupal in all forms and help spread the adoption and Drupal usage in the region.
Although the community is still growing in the Atlantic region, we had a great turnout for the meetup and were excited to welcome everyone to our Saint John office.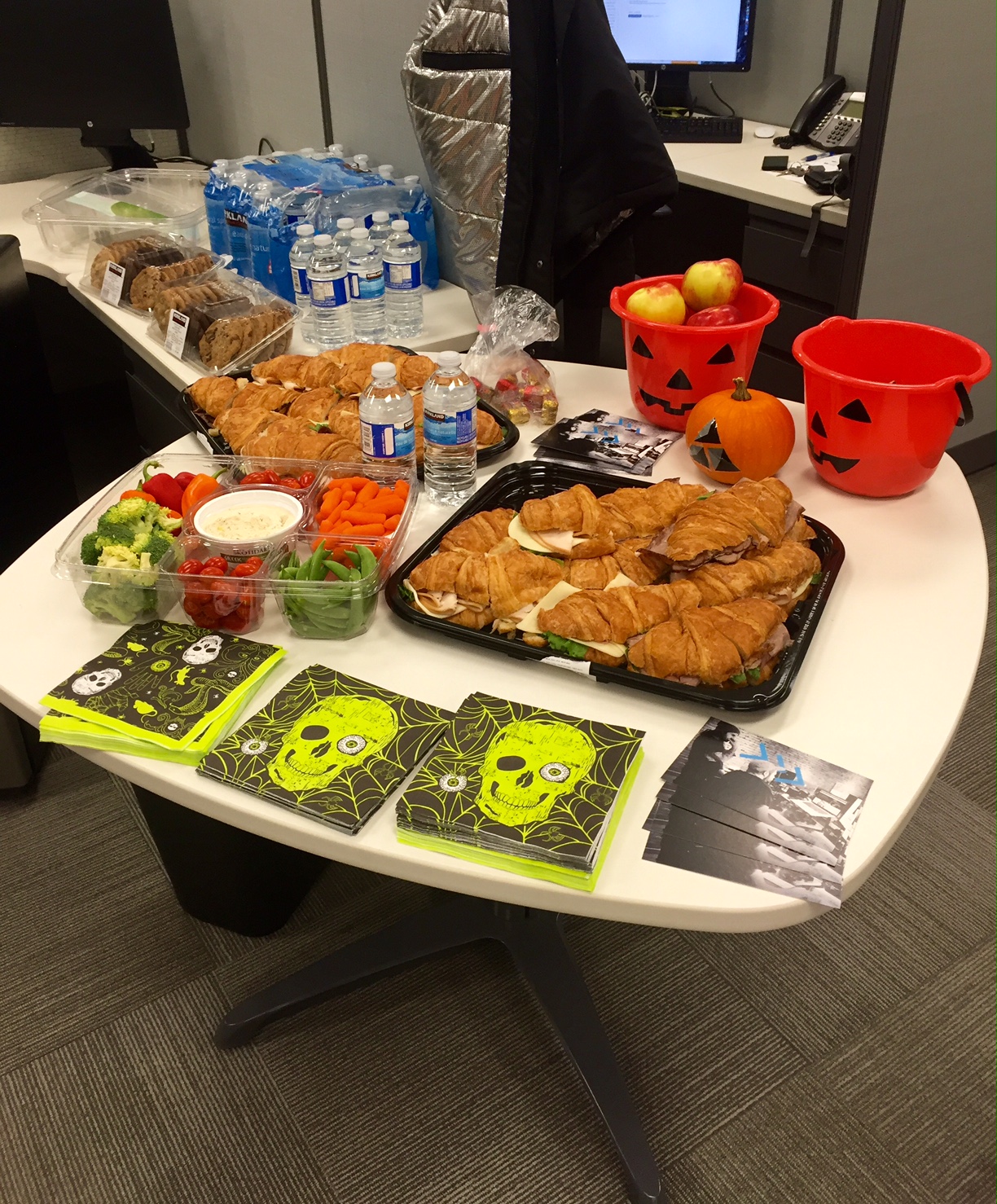 Trick or Treat? Just awesome treats at the Drupal Atlantic Meetup! 
Nazli, one of our talented Drupal Developers based out of our Montreal office was able to attend and present to the group. It was a great presentation covering topics like Why Drupal? and she even included a live demo of how to start our own Drupal site. Nazli closed her presentation highlighting Appnovation's efforts as a company to give back to the Drupal community, and asked the audience if anyone has done the same, and if not for Drupal, other open source techs. Several hands shot up and they gave us a brief description of what/how they had given back. After the presentation, there was time for some Q&As which led to some general group discussions.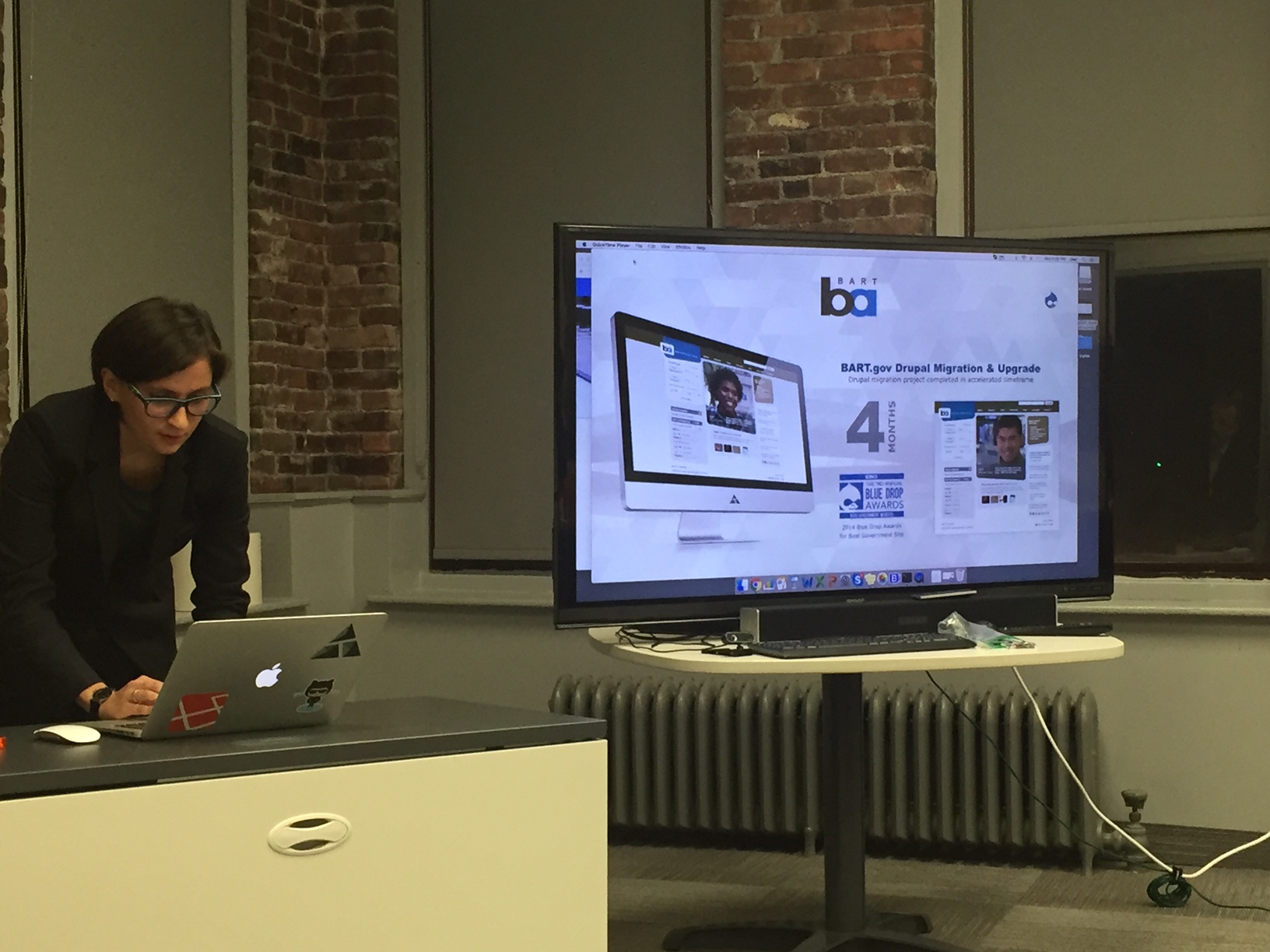 Nazli drops some project knowledge on the audience, talking about our Drupal project with BART. 
It was a great evening with a good mix of attendees, some more experienced technical people, some just learning about Drupal and it's capabilities, and some more business minded, but what really stood out in the discussions that followed the event were the people- it's true what they say: 'Come for the code, Stay for the community', as it was very clear that everyone was there to help out and was truly passionate about the worldwide Drupal community.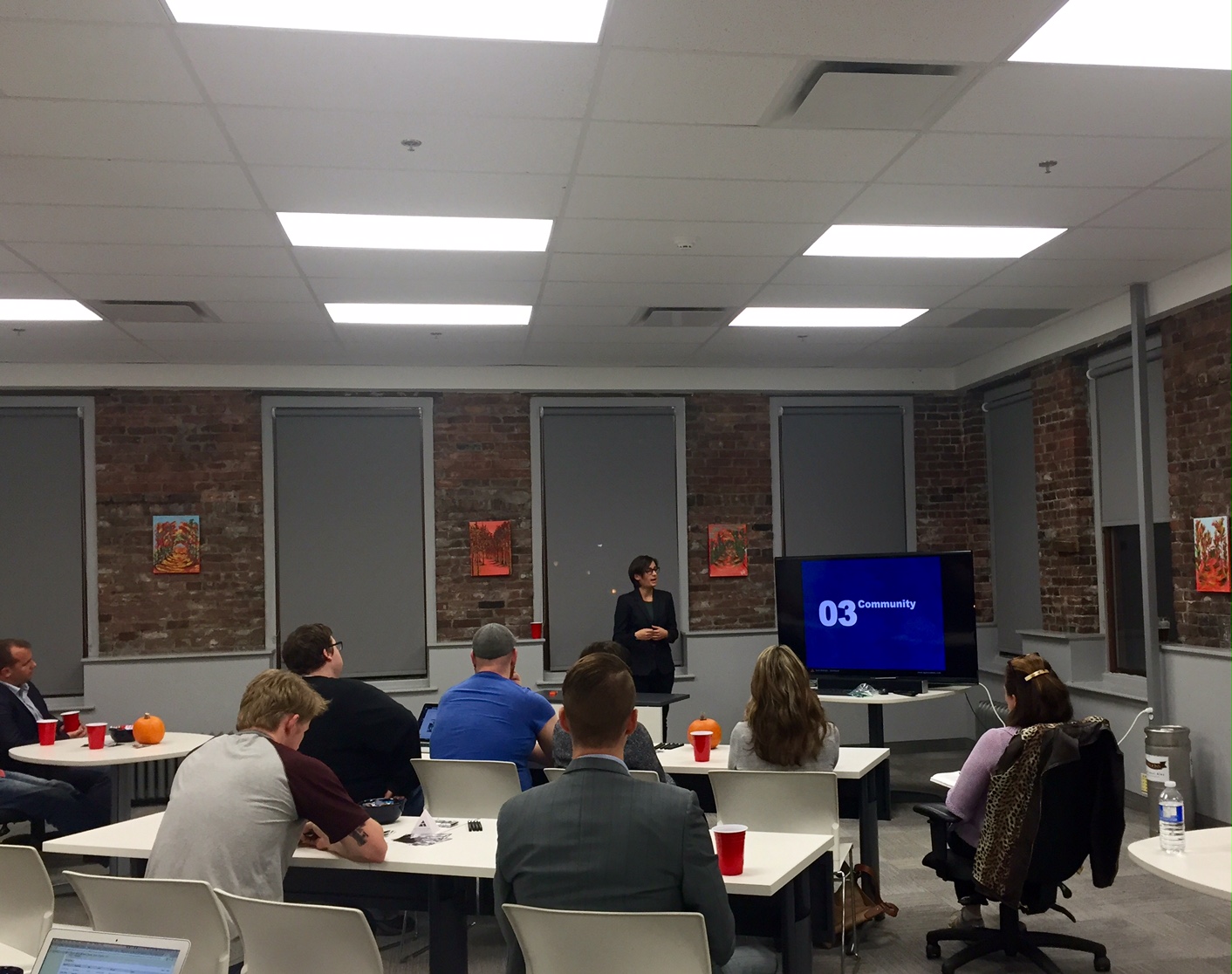 If you've never attended a Drupal Meetup before, now's the time to get involved! Check out groups.drupal.org and you'll find that there are Drupal groups all over the world. Joining online is one thing, but nothing beats the opportunity to network and connect with people at these 'real world' events. 
This month, our Montreal office will be hosting a Drupal Meetup on November 24th. Check out the details here and RSVP if you're in the area!
See you at the next Meetup!