With August's departure and the arrival of fall, we're excited to announce that we capped off the summer in an active, impactful way. During the month of August, our global team participated in WE Step Up, a combined fundraising and step challenge, in partnership with WE. WE Step Up was a great campaign to encourage healthy lifestyles and to fundraise for our cause. Our participants tracked over 8 million steps and raised $5,065 in one month!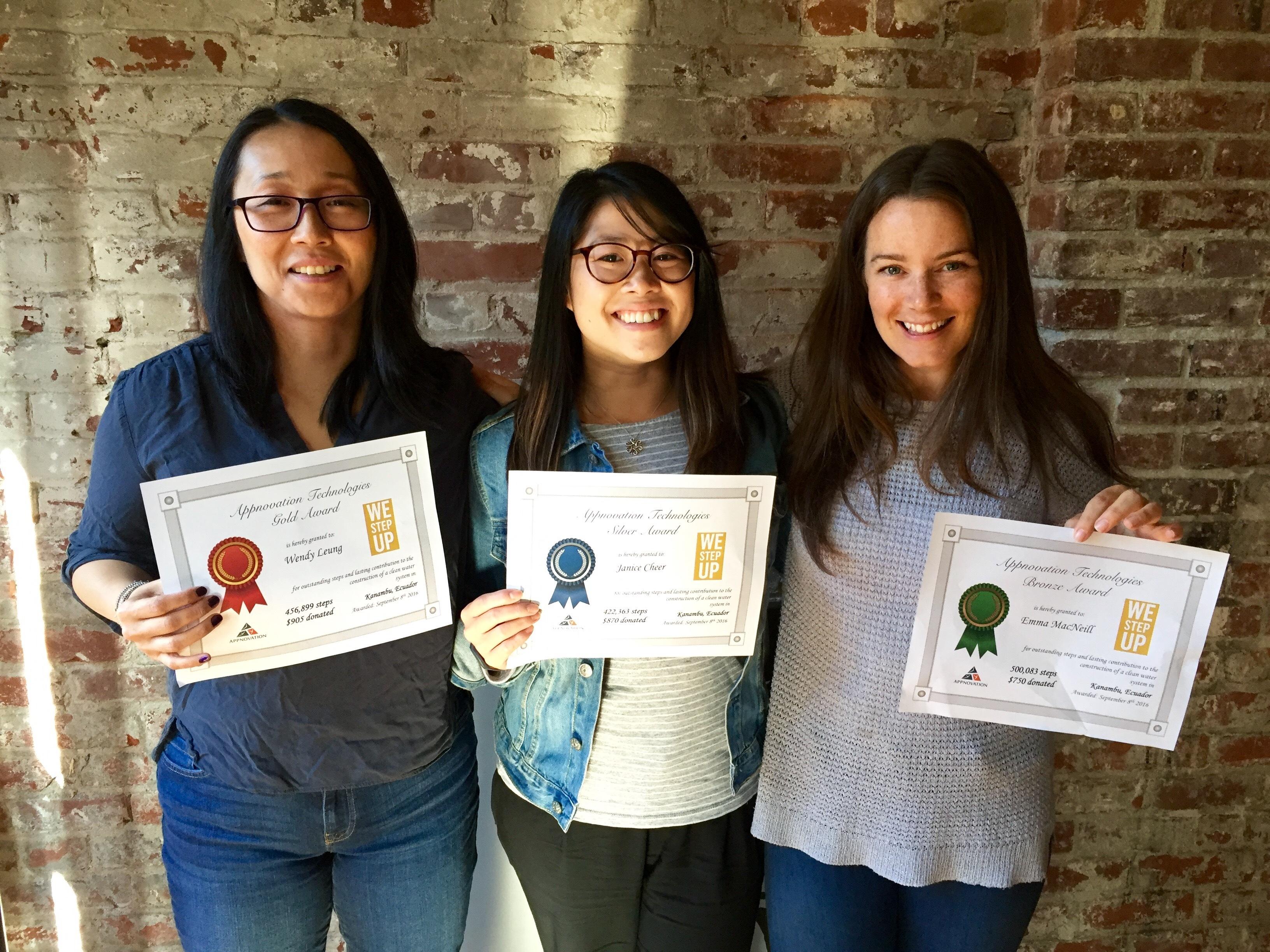 Our WE Step Up challenge winners - Janice, Wendy, and Emma - congrats!
Earlier this summer, Appnovation formalized our partnership with WE (formerly Free the Children), bringing our Corporate Citizenship program to our global offices. Now recognized as a WE Company, we're committed to taking action both locally and globally, in the pursuit of creating positive social and economic change.
In the past year and a half our global teams have been active in contributing to their local communities. Last holiday season our Canadian offices supported local groups through charitable giving campaigns; the Vancouver office donated hundreds of necessary items for homeless youth to Covenant House, Montréal provided toys to the YMCA residence for refugees and displaced persons living in the city, and Saint John made the dreams of a local family come true by providing presents and a Christmas dinner through the Partners Assisting Local Schools program.
Our team voted to support an international WE project in one of their operating countries, and chose the construction of a clean water system in Kanambu, Ecuador. The project, estimated at $30,000, aims to improve water quality and enhance the livelihoods of all community members.
"While the community of Kanambu, located in the Amazon region of Ecuador, is surrounded by water, it is water that is full of toxic waste from the surrounding cities. It has contributed to many health problems in the community – including lesions on the skin of community members, and serious life-threatening illnesses. Following the success of a similar project a neighbouring community, WE will work in partnership with community members to build a piping system that will bring clean water to houses and community buildings. Appnovation joins other funders in supporting this massive and important project to provide community members with clean water for life," states Emily Schultz, Manager of Donor Engagement and Development, Western Canada for WE.
Of course, we did add a layer of gamification to encourage a little 'competitive' fundraising amongst our participants. This was not only a fun campaign to follow, but one of the most creative! Our team members enticed sponsors with personalized haikus, baked goods, and the promise of challenging and holding themselves accountable to more steps.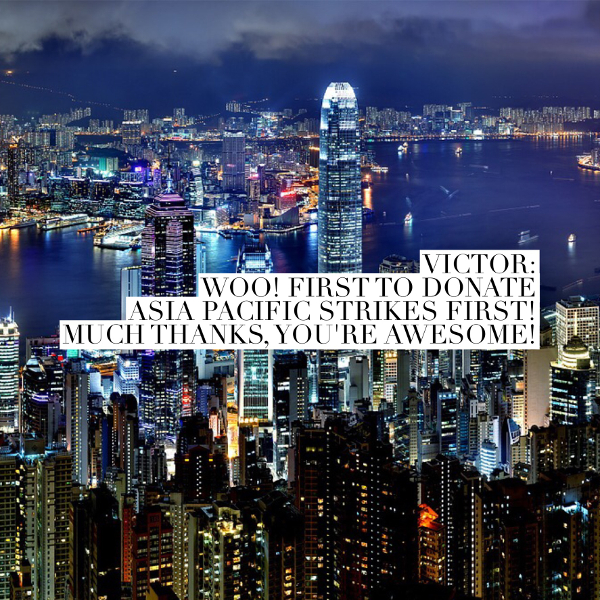 A haiku crafted by Wendy, thanking Victor of our Sales team in Hong Kong for his donation.
Janice Cheer, one of our participants with the highest step and donations scores, comments, "I had great time doing this challenge. It was all I could think about and I never thought I would be able to keep up....Considering I started late and last!"
We've now reached roughly 16% of our $30,000 target for constructing a clean water system in Kanambu. The WE Step Up campaign was an easy and effective way to engage our global team in creatively and competitively supporting our first global WE action. We can't wait to share what we have planned next!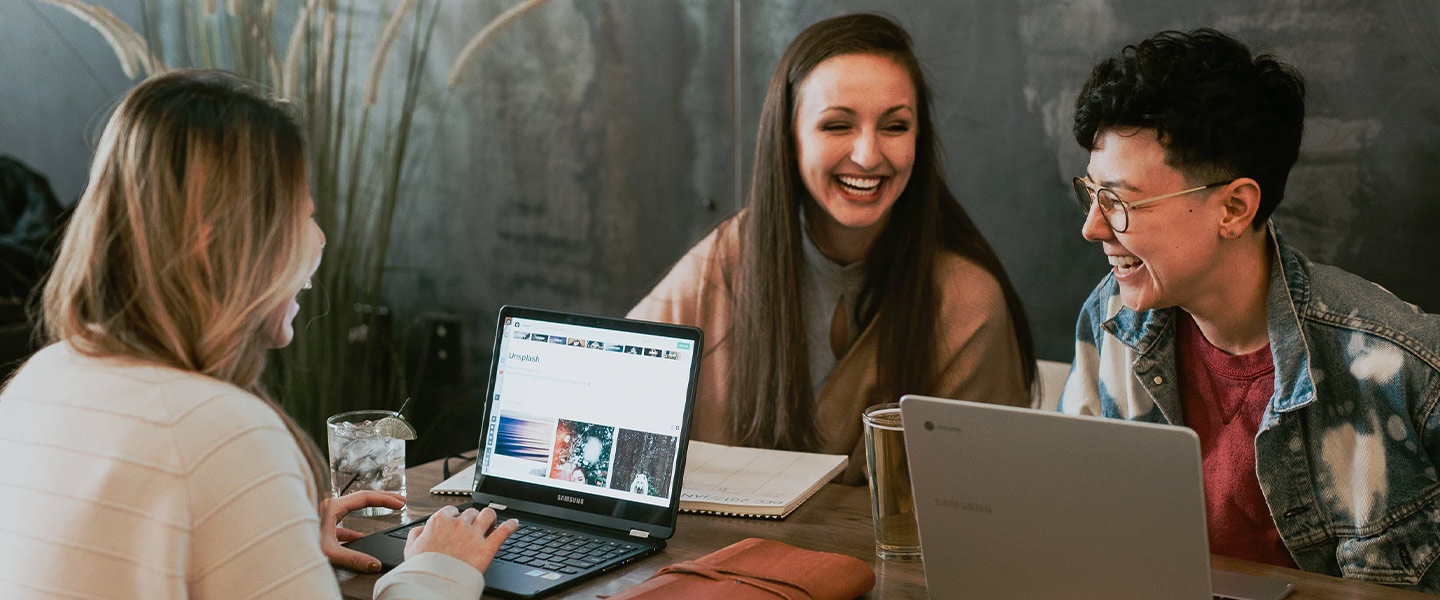 Accessbility Improvements in Drupal 8, a good job 75% done