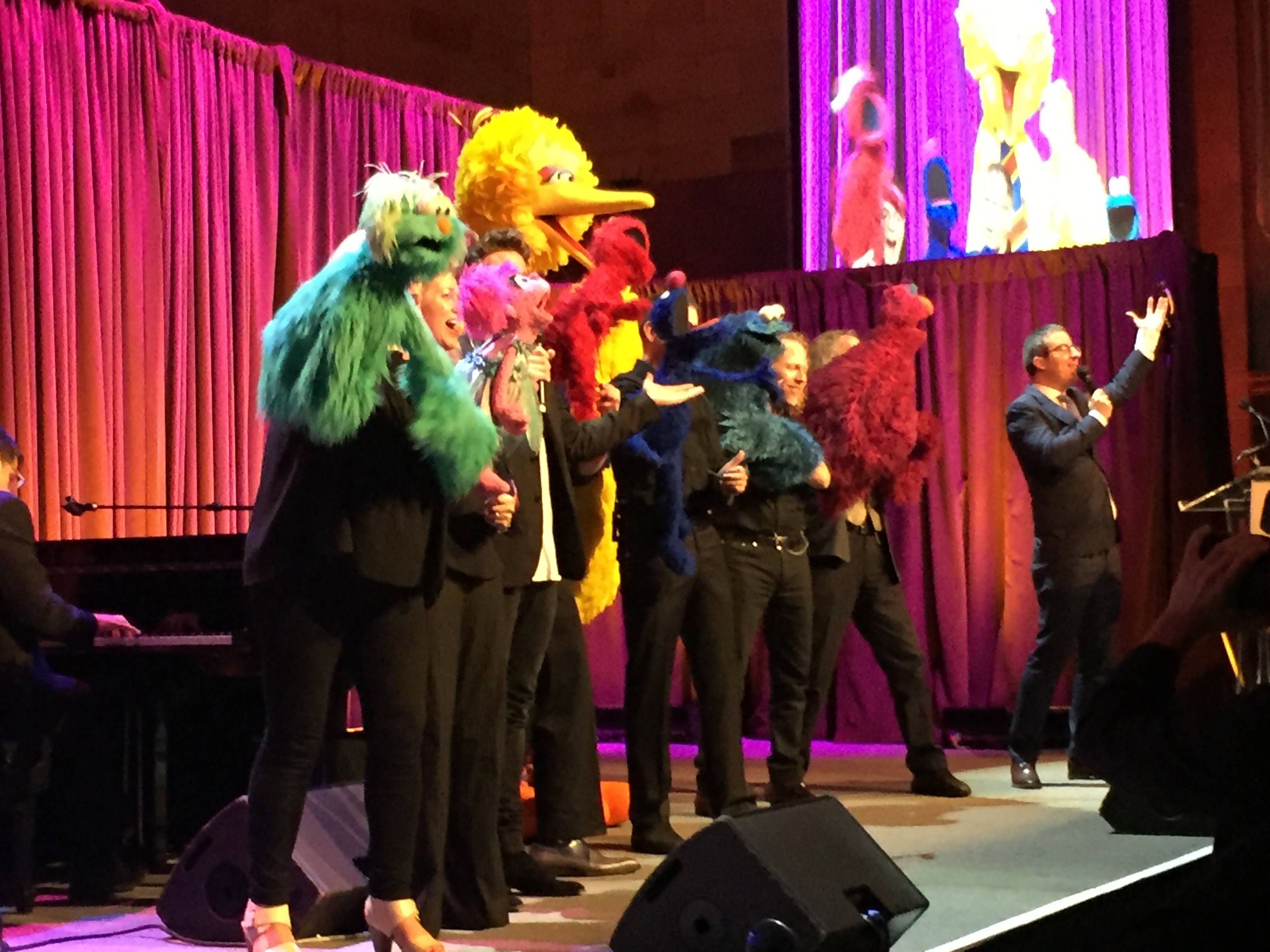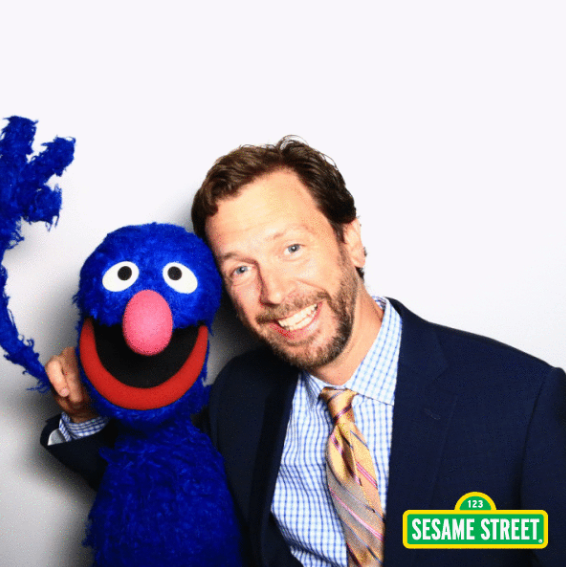 Sesame Workshop is the non-profit organization that supports educational programming through the mission of enabling children around the world to become smarter, stronger, and kinder. Appnovation was recently selected to construct a modern content management system that allows for scalability of their site, while maintaining flexibility. The goal of our solution is to enable the Workshop team to access and manage large volumes of stored educational tools to facilitate and empower online learning for children around the world.
Last week Appnovation was invited to attend the Sesame Workshop Annual Benefit Dinner, honouring the hard work and dedication of the organization's private and personal supporters and raising funds for the organization (more than $2 million was raised!). A highlight of this year's event was a focus on autism, following the theme 'Sesame Street and Autism: See Amazing in All Children'. With an unbelievable set of hosts (the incredibly funny John Oliver and a rotation of furry friends including Elmo, Telly, Abby Cadabby, and of course Big Bird), attendees were treated to sweet tunes by Charlie Puth while John playfully pushed Elmo to answer questions on how Hoopers stays in business when no one appears to shop, and if Cookie Monster genuinely likes cookies as he never seems to get any in his mouth. 
IBM was honoured with the Sesame Workshop Corporate Award in recognition of their philanthropic efforts and leadership to improve education and literacy. Big Bird also highlighted the Yellow Feather Fund, which brings impactful programming to vulnerable children. IBM is just one example of how global corporations can use their time, talents, and treasure to use tech as a tool to create social change.
"I was pretty inspired by the night overall," said Chuck Acker, Senior Account Executive, Appnovation, who represented the company. "Especially the ingenuity and humour of the two students from Exceptional Minds who accepted the Joan Ganz Cooney Award for their award winning animated short, as one of them noted: 'I may not have won an Emmy, but I won an Oscar'."
Appnovation is proud to work with a diverse range of clients and partners through our commitment to empowering the world through open technologies. We work with local and global non-profits to harness the capacity of technology to create opportunities for others to improve their lives. As a company, we encourage this innovation through our Corporate Citizenship program, leveraging our skills to aid non-profit partners.
We're excited to be delivering an impactful and educational project to the Sesame Workshop team, and look forward to expanding our experience with tech-for-good opportunities.
Co-authored by Chuck Acker.
About Sesame Workshop
Sesame Workshop is the nonprofit organization behind Sesame Street, the pioneering television show that has been helping kids grow smarter, stronger and kinder since 1969. Today Sesame Workshop is a global educational force for change, with a mission to reach the world's most vulnerable children. We're in more than 150 countries, serving kids through a wide range of media and philanthropically-funded social impact programs, all grounded in rigorous research and individually tailored to the needs and cultures of the communities we serve. Sesame is a beloved household name in dozens of languages, and it means learning – and fun – in all of them. For more information, please visit sesameworkshop.org.