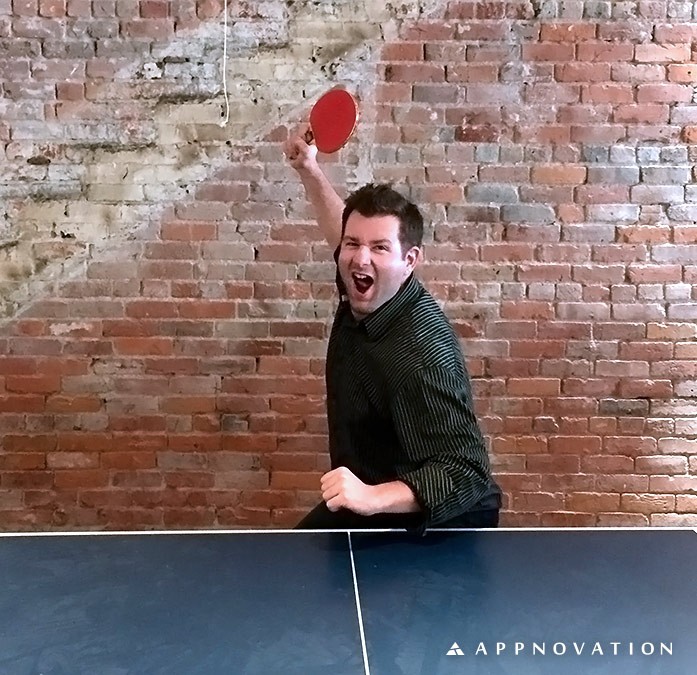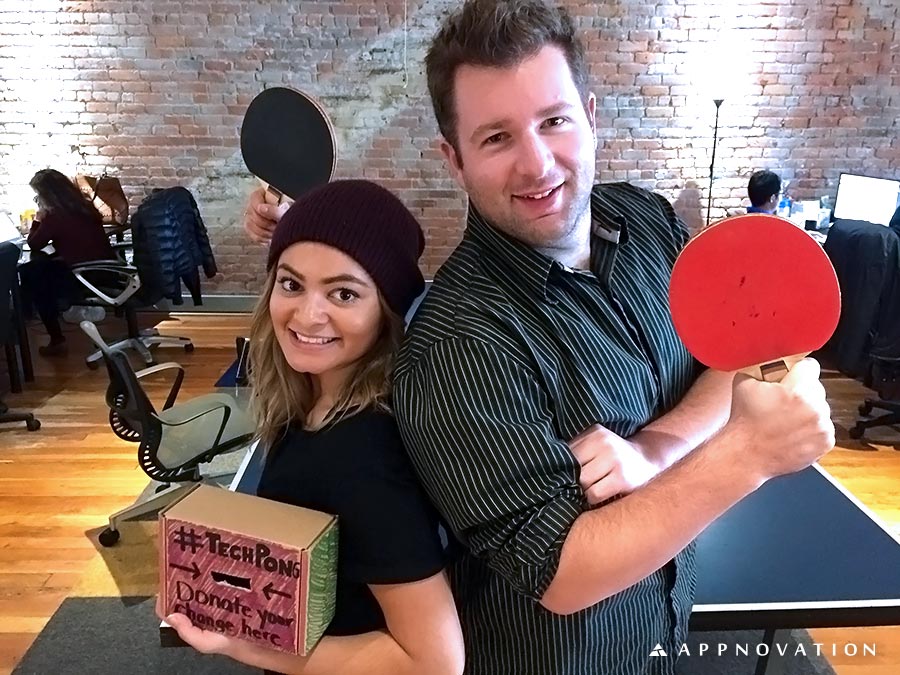 "TechPong is a ping pong tournament with purpose." Stated by hosts Chimp and Shoes.com, TechPong is bringing over 25 Vancouver technology companies together on Wednesday, October 21 to battle it out and raise funds for local and global organizations that work to support the present refugee crisis.
TechPong was launched in 2014 with the aim of fundraising for charitable organizations in Vancouver's Downtown Eastside. The tournament was a success, with roughly 20 participating companies and over $70,000 raised. Considering the tournament's great triumph, the cause was expanded in scope and the fundraising target was increased to $100,000.
Appnovation has selected PeaceGeeks, our Corporate Citizenship partner, out of a list of local and global organizations as our fundraising beneficiary. PeaceGeeks are directly supporting Syrian refugees displaced in Jordan through the Services Advisor application, which individuals can use to locate humanitarian services including clinics, shelters, protection and food. Appnovation has worked closely with PeaceGeeks on the implementation of related tech-for-social change projects, including the Amani Platform, and has recently commenced work on the expansion of the Services Advisor application. The application, created in partnership with the United Nations High Commission for Refugees (UNHCR), is an exciting opportunity for the growth and development of Appnovation's Corporate Citizenship program, in addition to providing Appnovators with new opportunities to use their skills and expertise for social good.
You can help Appnovation and PeaceGeeks by donating to our Chimp TechPong page here. We're fundraising until Wednesday, October 21; all donations are given directly to PeaceGeeks and are 100% tax deductible. If you're in the Vancouver area and are interested in attending TechPong, buy your tickets here.