We've been actively stepping up for good through our WE Step Up campaign, in partnership with WE. Launched on August 1st, our campaign challenges Appnovators to support WE's pillar of Clean Water & Sanitation by fundraising and committing to daily step counts for the month.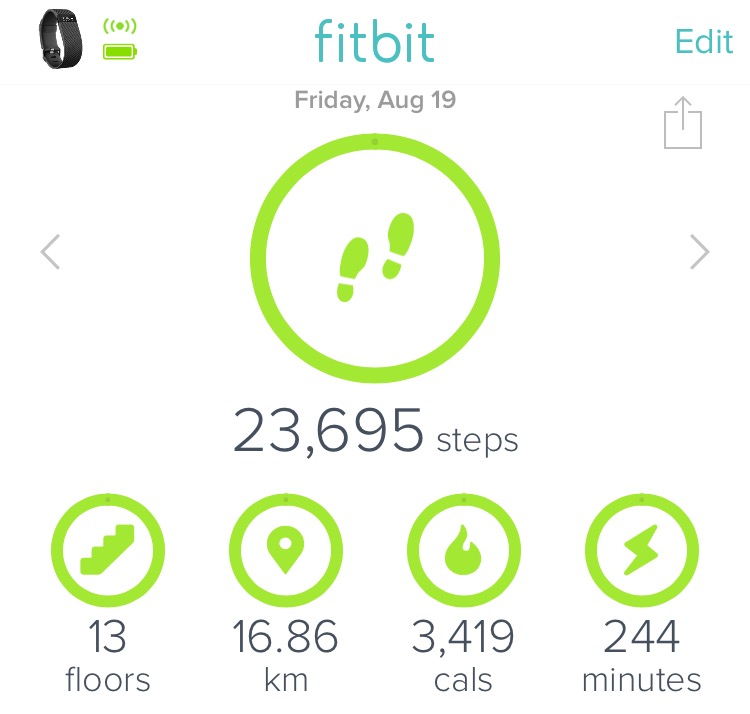 Appnovators have been pursuing active daily step counts, as seen in this screenshot above.
Our global team selected to raise funds for the installation of a clean water system in Kanambu, Ecuador. Though different from our typical CSR activities that use technology as a driver of social change, this cause is just as important, supporting and enabling the development of everyday, basic services to those in need.
"I'm happy that Appnovation is working to build a clean water project in Ecuador because this resource is something that many take for granted around the world," said Arnold Leung, Appnovation CEO. "This project will, ultimately, improve the lives of everyone in the community. Corporate Citizenship, to us, is about finding ways we can add value to local and global communities."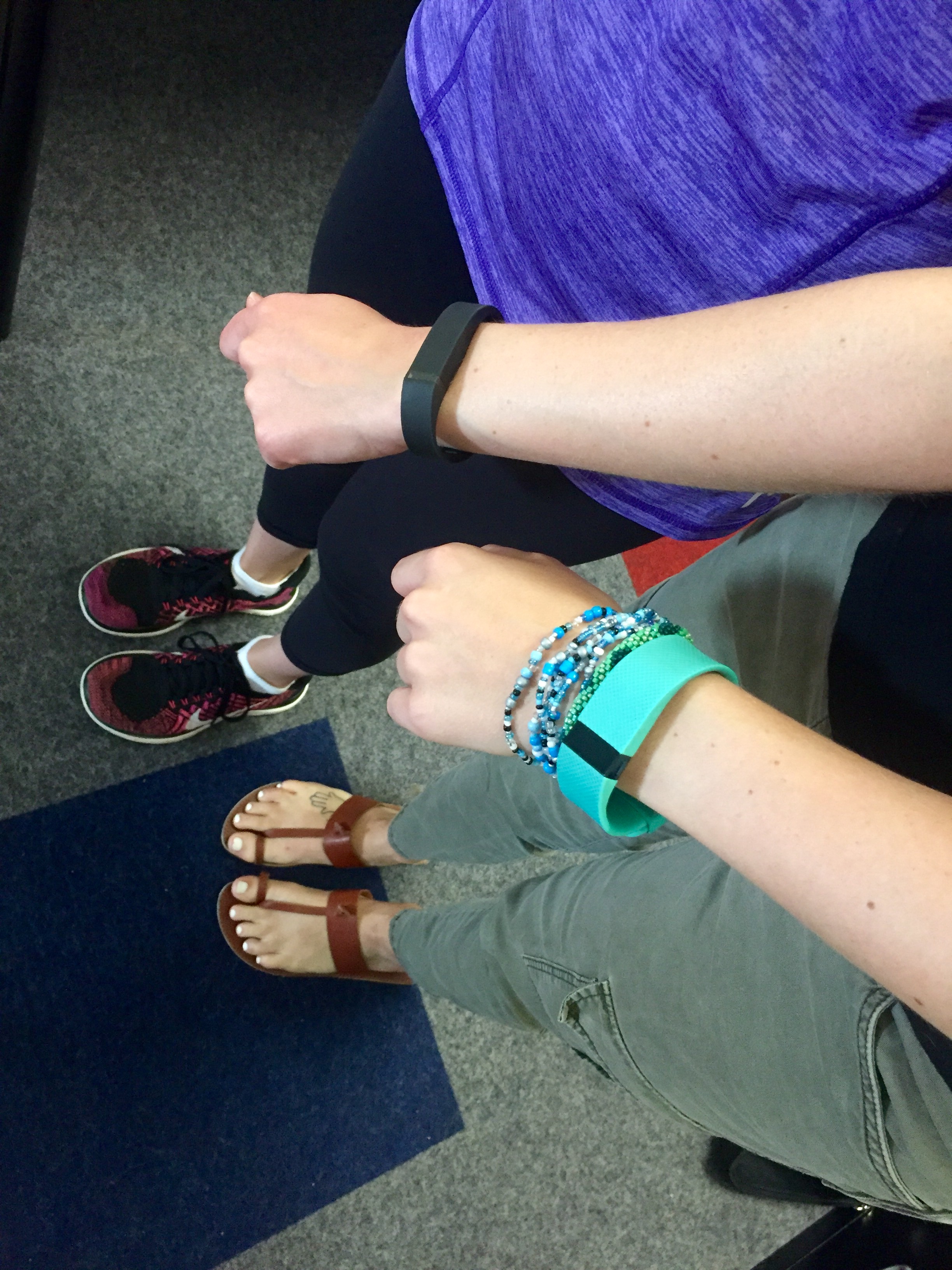 Participants are using mobile apps or wearable technology to count steps and doing old fashioned conversions for activities such as soccer and yoga.
Kanambu, a small community in the Amazon, is surrounded by water polluted with toxic waste from nearby cities. This water pollution has contributed to a number of health issues in Kanambu, such as skin lesions and other life-threatening conditions. The installation of this project will provide clean water through new piping, with the goal of eliminating all of these problems.
To inspire a little competitive fundraising, our team devised creative sponsorship techniques, including setting daily step increases, enticing donations with baked goods, and even creating personalized haikus for donors.

An example of the awesome personalized haikus from Wendy. 
As we near the end of our challenge, we're proud to report that we've raised roughly $3800 and walked over 5 million steps as a global team! Our challenge wraps up next Wednesday, August 31, so there's still time to leave your impact!
Check out our leaderboard to see who is making strides, and click on any of the links to support our participants on their individual fundraising pages!
Wendy Leung - Daily Step Goal: 10,000
Total Steps: 346,905   |   Fundraised: $620
Janice Cheer - Daily Step Goal: 10,000
Total Steps: 296,197   |   Fundraised: $570
Emma MacNeill - Daily Step Goal: 10,000
Total Steps: 329,986   |   Fundraised: $500
Chelsea Assimes - Daily Step Goal: 8000
Total Steps: 351,911  |   Fundraised: $420
Laura Campbell - Daily Step Goal: 8000
Total Steps: 335,597   |   Fundraised: $370
Michelle Quan Reid - Daily Step Goal: 7000
Total Steps: 197,342   |   Fundraised: $335
Adrian Burke - Daily Step Goal: 10,000
Total Steps: 247,631  |   Fundraised: $247
Maria Gonzalez Frias - Daily Step Goal: 13,000
Total Steps: 277,683  |   Fundraised: $210
Britt Neale - Daily Step Goal: 8000
Total Steps: 269,659  |   Fundraised: $125
Martin Saucier - Daily Step Goal: 10,000
Total Steps: 218,165  |   Fundraised: $85
Ken So - Daily Step Goal: 5000
Total Steps: 198,053  |   Fundraised: $100
Nazli Bozoglu - Daily Step Goal: 8000
Total Steps: 301,183 |   Fundraised: $0
Paul Laoha - Daily Step Goal: 7000
Total Steps:  257,893  |   Fundraised: $25
Angus Wong - Daily Step Goal: 8000
Total Steps:  239,466  |   Fundraised: $40
Warren Wong - Daily Step Goal: 5000
Total Steps:  177,709  |   Fundraised: $60
Shaffick Joomratty - Daily Step Goal: 7000
Total Steps:  180,384  |   Fundraised: $50
Gary Yau - Daily Step Goal: 5000
Total Steps:  171,768  |   Fundraised: $20
Paulo Gomes - Daily Step Goal: 5000
Total Steps:  149,393  |   Fundraised: $25
Stuart Massey - Daily Step Goal: 10,000
Total Steps:  169,868  |   Fundraised: $0
Erica Maskell - Daily Step Goal: 7500
Total Steps:  152,645  |   Fundraised: $0
Andrew Fitzpatrick - Daily Step Goal: 9000
Total Steps:  151,153  |   Fundraised: $0
Deiva Magalhaes - Daily Step Goal: 5000
Total Steps:  97,031  |   Fundraised: $0
Cristina Cortijo - Daily Step Goal: 5000
Total Steps:  94,730  |   Fundraised: $0
Erica Scott - Daily Step Goal: 7000
Total Steps:  79,137  |   Fundraised: $0
Aakriti Arora - Daily Step Goal: 5000
Total Steps:  70,052  |   Fundraised: $0
Matej Dolanc - Daily Step Goal: 7000
Total Steps:  64,688  |   Fundraised: $0
Tai Young Lee - Daily Step Goal: 7000
Total Steps:  33,148  |   Fundraised: $0
Lakshmi Santhanam - Daily Step Goal: 1000
Total Steps:  16,212  |   Fundraised: $0
Tim Millwood - Daily Step Goal: 10,000
Total Steps:  12,103  |   Fundraised: $0