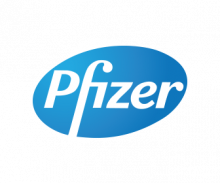 "This has been the smoothest project I have worked on in my 5 years of digital at PCH! ...excellent development / project management of Appnovation."
Pfizer Manager - Client Partner, Business Technology
Our PMO solutions are known in the market to be reliable and effective as we operate one for ourselves to help with the projects we deliver for some of the biggest brands on the planet.  
With more projects happening at your organization and more personnel and resources required to complete them, things like growing costs, disjointed communications and too much documentation start to become larger and larger issues that must be dealt with.
Whether your organization needs devoted team or already has a Project Management Office (PMO) that is just under-performing Appnovation can help. Our experts can establish (or optimize an already existing one to be) a tailored PMO solution that is responsive and flexible, able to achieve even the most demanding of organization's strategic goals.
Our PMO solutions are known in the market to be reliable and effective as we operate one for ourselves to help with the projects we deliver for some of the biggest brands on the planet.  
Project Management Office Consulting Services
An internal PMO team provides enterprise level entities with the ability to succeed and reliably achieve results across the organization's entire project portfolio. Thus, making project management a true asset and even a competitive advantage of the company's operations.
What the Project Management Office does is fulfill two very vital roles for projects and their management which are:
Providing an enterprise level project management related guidance and services
Serving as a project management best practices repository and center of excellence 
Additional benefits of having a PMO also include:
Helping to control rising costs associated with projects and resourcing
Streamlining and simplifying of processes
Increase the alignment between projects and business initiatives
Maximize use of resources and personnel
Better leverage past project experiences into new and upcoming projects
Can provide a "health check" to keep projects on track
Project Management Office Experts
We employ a multi-phased approach to implementing a new PMO function for an enterprise that includes:
Assessing the current state and creating a roadmap
We take a look at the organization's current project management related environment including the culture, operations, processes, etc. and from there identify, stack rank and build a set of foundational Project Management Office services and functions.
Project Level Implementation
Creates the center of excellence for project management, incorporates best practices and is tailored to your organization, its culture and strategic direction. This phase also deploys the infrastructure of reliable and repeatable processes, workflows and techniques required to successfully deliver future projects.
Furthermore this phase provides project office staff training, skills development and mentoring as well as helps with materials, supporting resources and management guidance.
Organizational Entity Level Implementation
Focuses on the constructing of the higher level functions of the PMO needed to support business decision making and strategic execution. Includes things like scheduling, resourcing, technology usage, governance, cost information, KPIs, etc. all rolled up from the entire project portfolio.
PMO Operations
Outsourcing of the project management office function is something your business should consider if managing projects is not core to the firm. Appnovation can work with your enterprise to understand your objectives and structure an outsourced Project Management Office that can help achieve them.
We evaluate what you currently have in place for handling project management and can augment as necessary, or another option is we can leverage a tailored set of proven methodologies, best practices and techniques.
Regardless of the chosen route to helping operate the PMO function, Appnovation incorporates both constant communication and change management as a vital part to the success of any engagement involving moving to a PMO operation. Lastly, KPIs are put in place towards the very beginning so progress can be charted and measured against, along with continuously evaluated for production and quality   
PMO Maintenance
Maintaining the Project Management Office function begins with the migration and transition of all project responsibility for supporting them to the PMO staff. This ensures lasting clarity and continuity of the function and its inter-operation within project management by providing a central hub.
Enhancements to project management operations can be continuously evaluated, updated and rolled-out, as well as on project learnings and industry best practices can be employed to the PMO.       
Project Management Consulting Services
We can help existing Project Management Office's improve the operations and/or identify and scope out areas that they may be able to provide additional value to the enterprise. Optimization and expansion of efforts are two initiatives we can help drive to help your projects get done cheaper and faster   
Our PM solutions experts first set about a review to evaluate your existing PMO structure, and craft recommendations targeted to enhance and streamline it. Appnovation will collaborate with you to help your company develop a transformational roadmap, by identifying multiple areas of opportunity
Appnovation will have multiple focus areas, including:
Enhanced visibility
PM competency level evaluations
Optimization of portfolio resources
Demand management (project and operations work)
All of these areas of evaluation are designed to facilitate real, effective organizational change, company wide, for all our clients.  
Project Office Development
An internal Project Management Office can give your organization the ability to achieve consistent, successful results, delivering a foundation that can transform project management into a genuine business advantage.
Whether you are at the start of your development cycle or already in the process, Appnovation will help you uncover the benefits of increased project maturity, ensuring that you achieve the results your management demands.
A fully prepared project office can fulfil two main roles
Providing enterprise-level project management services
Serving as a project management center of excellence
For organizations that have not employed a project management process, Implementing a formalized management process can present challenges, but none that Appnovation cannot address and solve. Our multi-phased approach helps companies overcome any resistance to change, while allowing lessons to be learned during the early phases, saving time and issues down the road.  
Project Management Office Consulting & Development
Your challenge leads to our solutions
Appnovation has the team and the expertise to support you, whether both establishing a new project management office, or improving an existing structure. We will use that experience to research, then define the needs and capabilities of your organization, carefully plotting and detailing a tailor-made plan, all focused on achieving your specific goals.
We also ready to offer assistance when it comes to selecting the team, and providing its members with the necessary mentorship support package.
Business Benefits
Simplified and harmonized internal project management processes
Streamlined use of project resources
Alignment between projects and your organization's business strategy
Benefits from past experience data
Optimized cost of investment
Appnovation uses four program management implementation phases:
Initiation
Mobilizing your organization
Remediating current at-risk projects
Setting the stage for the installation phases
Project-Level Installation
Providing a structured project planning process for al projects
Creating project management infrastructure necessary to support the successful application of project management techniques
Provides training and mentoring to all project staff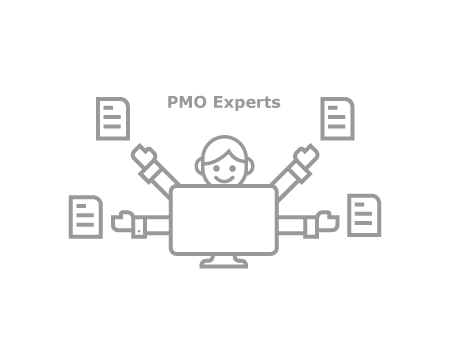 ​
Enterprise-Level Installation
Creating the necessary infrastructure to support business decision-making
Consideration of schedules, resources, and cost information
Transitioning day-to-day responsibilities for developing and maintaining individual project plans
Maintenance
Transitioning responsibility for supporting all project management requirements of the organization to PO staff.
Ensuring long-term continuity by establishing project management as a core competency within your company
Deployment, Operation, and Enhancement
The consistent application of defined project management processes can be challenging. With, resource planning, forecasting, and other business demands, streamlining an efficient operation can be critical to a company's success.
Appnovation is able to create and deliver  well-managed project management office operations, addressing all your challenges, and designing the digital solution that ensures a successful project delivery. We have a history of working with cross-industry clients who have needed to deploy a new PMO, operate a PMO, or optimize and improve their existing PMO.
With a constantly and rapidly evolving set of challenges, functions, and services, our help can be time and cost saving for your enterprise.
New PMO deployment
To Deploy a PMO, Appnovation first assess the company's environment and incorporate the culture and current operating procedures. Appnovation will collaborate to set up fundamental PMO functions and services to best suit your need.
Our experts will work with you to identify, prioritize, and establish a set of fundamental PMO functions and services.
To deploy a PMO we figure out resource allocation and performance feedback metrics, include, define and tailor deliverables that suit the company, build up staff expertise through knowledge sharing, set up guiding principles and best practices and develop a PMO guiding document and communications plan.
The idea behind this is to make sure that the PMO as a department focuses on continuously improving the management of the company and is able to guide the company through changes it undergoes.
PMO Operations
Should you feel that establishing a PMO is not a priority at this stage, Appnovation can help you outsource the PMO. Appnovation will collaborate with you to gain a deep understanding of your direction and will help create a dynamic solution that helps you get there. We can either help you modify current practices using established resources or use our knowledge of proven solutions to help you.
Our team will evaluate what you currently have in place and look for enhancements as requested or required. Our PMO Model is centered revolve  s around constantly managing change and creating and maintaining easy communication links for you.
Additionally we assess performance using deliverables that have been agreed upon by you and we make sure we are making progress on your goals through a variety of transparent assessment methods.
We believe that successful PMO operations are shaped by constant collaboration and communication, incorporating organizational change management. Using carefully defined performance measurables, we pride ourself in tracking and pushing progress towards our required goals, including both quality control and performance reviews.  
Some of our focus areas include:
Enhanced visibility
PM competency evaluations
Portfolio optimization
Organisational change facilitation
Demand management (project and ops)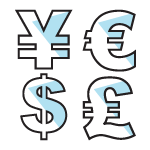 Competitive Rates & Project Quotes
Shopping quotes for your next PMO consulting project? We offer competitive rates for our corporate agility experts and consultants and quote aggressively on projects.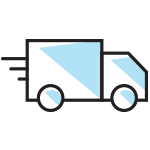 Proven, Rapid & Trusted Delivery
Using agile methodology, always keeping you in the loop. Streamlined delivery, cost effective projects, designed to match your goals, timeline and budget.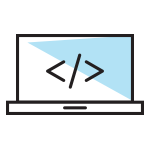 Our project management office (PMO) consultants and experts can help enterprise level entities and organizations of any size and complexity better run projects.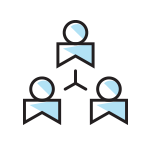 Transparent, Collaborative, Communicative
Complete project visibility from day one, working with you, and for you. Using email, phone, chat, Skype, and Google Hangout for clear, constant communication.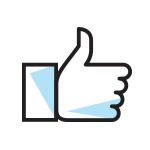 Customer Satisfaction is the Priority
Our clients are happy, thanks to dedicated account and project managers, consistent delivery teams and open communication lines. We know because we ask.
Why Customers Choose Us For PMO Consulting Services
10+ years of deep experience running thousands of successful projects
Custom project management office services and solutions offerings
Experts skilled in the use of analytics to provide insights into project management programs
Extensive, both in depth and breadth, industry expertise
Mature and refined knowledge base to help guide you no matter the challenge or obstacles you face
Multidisciplinary group of 300+ professionals based in Asia, Europe, North & South America
PMP certified professionals on staff
Project experience spanning multiple industries, we have helped our clients successfully face a broad spectrum of business and project challenges
Strong technical expertise, successful project management
Teams structured to support enterprise clients with PMO and Program management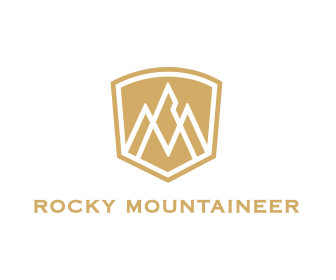 Featured Corporate Agility & Readiness Project
Rocky Mountaineer Drupal Website
Rocky Mountaineer
When it comes to travel experiences, the majestic Rocky Mountaineer journey is hard to imitate, let alone replicate. So, when this premier travel company was looking for a partner to help them envi...
Get In Touch & Get Started Today. We're ready.
Do you need help with project management office consulting or support to optimize an already existing PMO solution? Whether your organization needs devoted team or already has a Project Management Office (PMO) that is just underperforming, Appnovation can help. Our experts can establish (or optimize an already existing one to be) a tailored PMO solution that is responsive and flexible, able to achieve even the most demanding of organization's strategic goals. The sooner you start, the sooner we can deliver.
Our PMO solutions are known in the market, and across many industries, to be reliable and effective, as we operate one for ourselves to help with the projects we deliver for some of the biggest brands on the planet. You can be part of that. Our PMO specialists are standing by to lend a hand. Appnovation's Corporate Agility & Readiness services ensure your company is as efficient and effective as possible.
Complete the form, email us at contact@appnovation.com or contact us directly by phone at one of our many global office locations to talk about your next or an upcoming project.