Appnovation was the right strategic choice for Visit California. The company's creativity and innovation will allow us to continue to Dream Big through our digital marketing program, while sharing the California lifestyle through compelling content and an engaging online experience.
Caroline Beteta
President & CEO, Visit California
How we help
Discover and uncover opportunities while eliminating potentially missed ones, so your brand can truly reach your targeted audience(s) through digital means.  

In-house expertise in a variety of digital strategy areas: customer experience, omni-channel marketing, transformation, eCommerce, AR/VR, IoT, mobile, content, personalization and more.

Digitally differentiate from competitors, provide direction in an ever evolving digital ecosystem and create ways to capture results and track ROI.

Focus on the customer: whether external, internal or both, making sure the strategic initiatives we deliver are innovative, engaging and translate to better performance.

Digital leaders to help you plan and predict to stay ahead of changing customer needs and desires.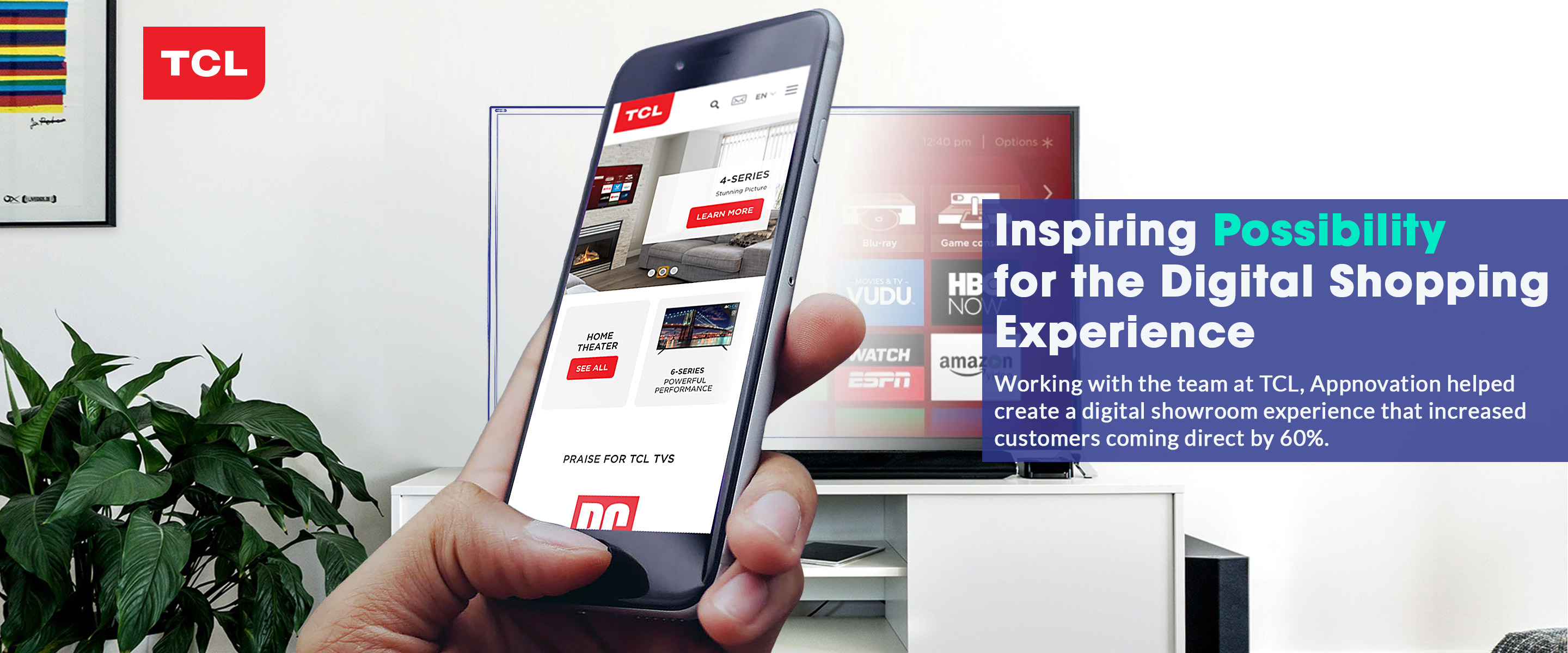 Inspiring strategic digital possibilities
Our digital strategy solutions inspire possibility in our clients - progressive enterprise-level entities that are ready to experience the future now as well as prepare for what's next.     
Whether transforming, integrating and optimizing brands, creating immersive, engaging and personalized customer experiences or figuring out how digital technologies can drive new innovations and better value for your business within industry sector to outpace the competition, Appnovation can help. 
Related digital strategy services
Opening up markets across North America for a better customer delivery experience.
A digital showroom experience increasing customers coming direct by 60%.
Enabling editorial efficiency, creating headline-making digital CX.
Get in touch and get started today. We're ready!
Whether assisting enterprises transform the operations or identify that next great digital marketing experience that will capture the imagination and lead the brand to new highs, Appnovation and our digital strategists are ready lend a hand and become a true partner in your efforts. 
Complete the form, email us at contact@appnovation.com or contact one of our many global office locations today and let's get started helping your company craft its digital strategy that will take it into the future and beyond.