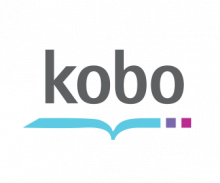 "Appnovation focused on working very collaboratively with Kobo to create a joint team."
From development to integration, Appnovation's Business Needs Analysis experts offer a full analysis of your enterprise ecosystem, delivering a digital strategy to elevate your enterprise.
For every digital question, there's a digital solution, and for every desired result, there's a strategy. Analysing your business is the key to learning where your business needs to go. Every business has unique needs, and when we learn what they are, our business analyst consultants look to deliver bespoke results and innovative solutions.
Appnovation's approach is all about answering your questions, listening to your business requirements, analysing your needs, charting a course, and developing collaborative business strategies, designed to give results. Offering a full analysis of your enterprise ecosystem, from workflows to digital marketing and beyond, our experts will ensure that you follow industry best practices, designing a digital strategy to elevate your enterprise.
Whether you need development and integration, support and maintenance, or any combination of our services, our business needs analysis team has the innovation and the expertise to design, eCommerce or content management, we will drive, and deliver your digital solution. Our digital strategy experts are ready and equipped to listen to your requirements, understand your goals, and map out  digital strategy to facilitate your business success.
Business Needs Analysis Strategy
Digital Vision and Objectives
At Appnovation, we acknowledge how much the ever-evolving digital landscape offers by way of opportunity for your enterprise.
Our team of digital services experts can help you research, create, and deliver a competitive advantage in your preferred market, be it local, continental, or global.
At Appnovation, we have the team who can:
Shape your digital transformation
Research, shape, and focus your digital strategy
Create an innovative and intuitive digital ecosystem for your business
Offer solutions for digital challenges and digital needs
Offer ongoing support throughout your digital growth
Identify digital opportunities for your enterprise
Competitive Audit
Appnovation offers comprehensive competitive audits, designed to ensure that you never lose sight of your competitors. Digital strategy is not just about your online presence, it is about knowing what your competitors are doing, how they are positioning their business, and how you should react and respond within your industry.
To be competitive, you need to know your competitors, and Appnovation's audit will give you the in-depth knowledge needed to keep your finger on the industry pulse, and the ability to make your digital content unique in style, and compelling for your target audience.Our team can also deliver an audit which identifies stronger competitors, and where you should try to emulate them, as well as weaker competition, and methods to avoid, all to keep you in tune with your customers.
Who are your industry competitors?
What are they doing well, where are they going wrong?
How can you ensure that you stay competitive?
What is the digital landscape of your industry?
Where are the digital strategy opportunities?
Can your digital strategy be informed by trends in other industries?
Is your online positioning in step with your competitors?
Additionally, our audit can cover things including customer personas, target market strategies, brand awareness in your industry, and a host of other audit elements, all designed to keep you competitive, and give you a digital solution for your online presence.
Organization Readiness
Being prepared, being ready, being equipped to adapt in an ever changing digital world, all things that your enterprise should never lose sight of. With so many processes, workflows, and existing digital delivery components, most companies need time and expertise to facilitate and deliver true readiness, and that is where Appnovation's digital company expertise comes in.
Our team of experts thrive on collaborating with clients, identifying readiness indicators, pursuing areas in need of change, and delivering the necessary digital solutions.
Whatever the size of your company, or the reach of your enterprise, organizational readiness is a key part of your success. Regardless of whether it is wholesale changes, or tweaking your existing ecosystem, Appnovation can provide help your enterprise define and develop readiness across:
Company Mission and Values
Values that define how your company interacts internally, and within the community
Company vision and mission statements (to engage all employees)
Growth plans and ongoing growth strategies
Full Company Alignment
Leadership and staff readiness for changes/growth
Agreement on change strategies, company direction
Leadership and staff are prepared to support the change.
Cross-functional communication, between leaders, staff and boards
Company Culture and Infrastructure
Maintaining positive outlooks across the organization
Conflict resolution policies and strategies
Creating an adaptable approach to internal role changes
Stakeholder Alignment
At Appnovation, we understand that stakeholder alignment may sound like a frequently used buzzword, but we also know that, and why it matters. Whether it is project times, budget restrictions, or overall company goals and objectives, it's all about ensuring that all parties understand both the strategy, and the roadmap of the organization.
With a team of business analysts, digital solutions experts, and senior management in our team, Appnovation can work with you to ensure full stakeholder alignment, through a strategic focus on:
Stakeholder Identification
Personalize your content, use names, titles, and always make your communications speak directly to the individual, and make sure you know the roles of people such as:
Financial decision-makers
Sponsors
Strategic decision-makers
Champions/Content Promoters
Derailers (no veto, but potential to stop project progress)
Influencers (opinion makers)
Implementers (putting strategies in motion)
With so many stakeholders, it is important to ensure both communication and involvement remain of paramount importance. Appnovation is all about anticipating the needs of stakeholders, delivering bespoke messages defining direct goals, and bringing together a consensus for content and digital strategies.
From inception to implementation, aligning stakeholder alignment is key, and we are a company that knows how to achieve these goals.
DX Strategy: The Big Picture
Digital Opportunities Identification
In an ever-evolving digital landscape, identifying opportunities is key. With so many online competitors, Appnovation's cross-industry digital experience enables us to find those opportunities, and help you harness the potential of your enterprise.
Some of the major factors for identifying digital opportunities, include:
Identify Core and Common Users
Determine IT ecosystem and structure
Clearly define business benefits of technologies/services/strategies
Identify client business needs, offer bespoke digital solutions
Understand the business practices within client organizations
Present complete digital solutions, directly addressing company needs/problems
Present all available technologies, integrations, etc. and advantages of each
Deliver Complete Business Needs Documentation
Relevant and available technologies options
Hardware and Software solutions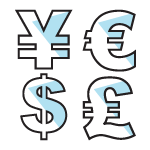 Competitive Rates & Project Quotes
Shopping quotes for your next digital strategy project? Get a quote from us! Offering competitive rates for experienced, expert Business Needs Analysis professionals.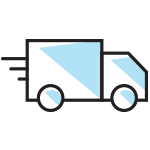 Proven, Rapid & Trusted Delivery
Using agile methodology, always keeping you in the loop. Streamlined delivery, cost effective projects, designed to match your goals, timeline and budget.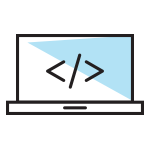 Experts at Business Needs Analysis
Appnovation's Business Needs Analysis experts can help companies pick the world's best business needs analysis services for every vertical, need and user.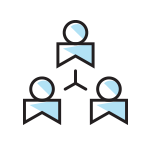 Transparent, Collaborative, Communicative
Complete project visibility from day one, working with you, and for you. Using email, phone, chat, Skype, and Google Hangout for clear, constant communication.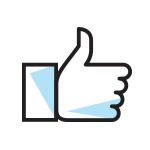 Customer Satisfaction is the Priority
Our clients are happy, thanks to dedicated account and project managers, consistent delivery teams and open communication lines. We know because we ask.
Why Customers Choose Us For Business Needs Analysis
Agile consulting and implementation methodology
Collaborative, client-focused approach
Competitive rates for business needs analysis experts
Cross-functional team of 300+ experts based in North America, South America, Europe & Asia
In-house, front-end specialists for business analysis, user experience and user interfaces
Proven track record of successful needs analysis project delivery
Rapid, cost-effective services for business intelligence consulting
Thorough quality assurance testing before "Go Live" events
Unparalleled technology expertise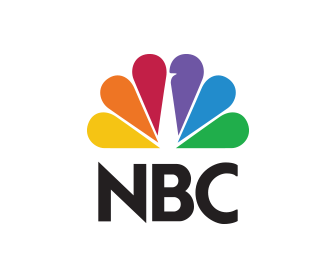 Featured Business Needs Analysis Project
New Website for HolaMun2
NBC Universal
HolaMun2 had grown out of its existing WordPress based website and required development of a new website with a more robust community framework. The website acts as a point of contact for viewers to l...
Get In Touch & Get Started Today. We're ready.
With a team of business needs analysts, digital solutions experts, and senior digital strategy specialists, Appnovation is the firm you want to talk to. Our business needs analysis experts can Identify client needs and, furthermore can offer guidance, strategy and custom digital solutions to accommodate those identified needs.Just take a look at our client list to see just some of the brand names that Appnovation calls customers.
Complete the form, email us at contact@appnovation.com or contact us directly by phone at one of our many global office locations to talk about your next or an upcoming project.
Our business needs analysis expertise is unparalleled  in the market and our experienced professionals have been known to provide outstanding service to those enterprise organizations looking to move to the next level.