8 September, 2018
Atlassian has officially announced Appnovation HK as the recipient of the Atlassian Partner of the Year 2018: Rising Star Award for their outstanding contribution and achievements during Atlassian's fiscal year 2018.This particular award acknowledges and includes exceptional efforts in developing new business, thought leadership, and products and services that complement Atlassian.
Appnovation HK was one of 15 recipients honored as Partner of the Year during the Atlassian Partner Day at the company's European Summit in Barcelona, Spain.
"Atlassian is thrilled to recognize and honor our 2018 Partner Award recipients," said Martin Musierowicz, Atlassian's Head of Global Channels.
"Solution Partners are instrumental to our customers' success and we are excited to be able to highlight some of our top partners who are going above and beyond to support customers and provide Atlassian services."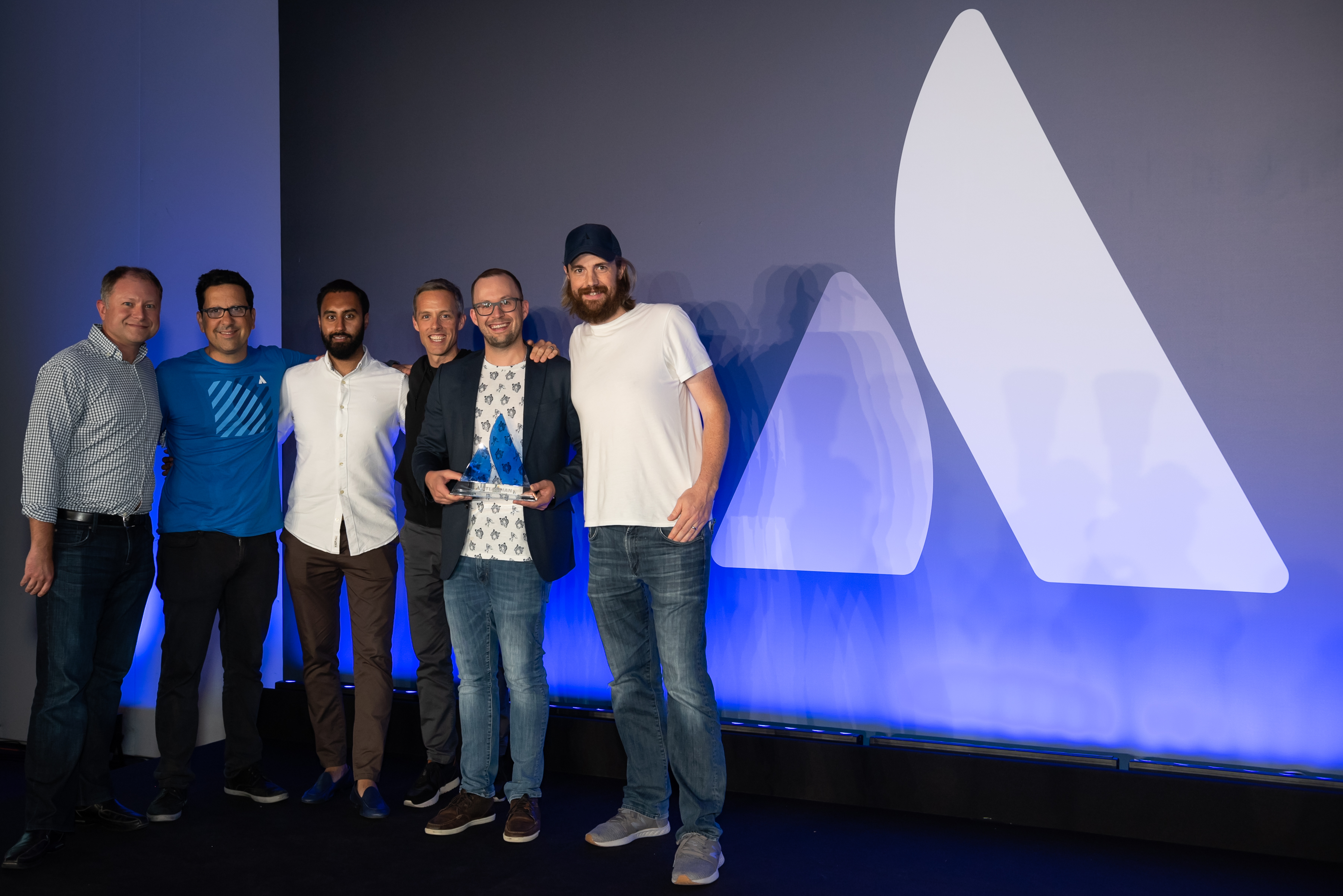 Appnovation is both proud of this accolade, as well as the company's ongoing relationship and partnership with Atlassian, especially in the growing Hong Kong tech market. Arnold Leung, Appnovation Founder and CEO acknowledged the importance of this accolade:
"We value our relationship with Atlassian, both in Hong Kong and within our other regions, so to be recognised with the Rising Star award is both prestigious, as well as an important step forward in our ongoing commitment to working with Atlassian"
About Appnovation
Appnovation is a global Digital Solutions and Managed Services provider delivering strategy, application development and enterprise integration on leading open technologies.
Appnovation's in-house experts build high-performing, secure digital experiences, while providing a full range of creative capabilities, coupled with 24/7 support and maintenance.
Open Digital Delivered. Visit appnovation.com.