Appnovation was the right strategic choice for Visit California. The company's creativity and innovation will allow us to continue to Dream Big through our digital marketing program, while sharing the California lifestyle through compelling content and an engaging online experience.
Caroline Beteta
President & CEO, Visit California
We believe human experiences drive business. Our strategy team establishes 'human experience' as the principal benchmark to find useful and desirable outcomes for our clients and their customers.
Digital Strategy for us is much more than just a website or mobile apps or banner ads – at its core, it is user-led, technology-enabled transformation of existing experiences, well executed through solid processes and systems. While plotting digital strategy and laying the foundation, our focus is three-fold: LOOK WITHIN. LOOK AROUND. LOOK AHEAD.
We believe human experiences drive business. At Appnovation, our digital strategy establishes 'human experience' as the principal benchmark to find useful and desirable outcomes for our clients and their customers. We draw upon logic, user behavior and systemic reasoning to match people's need with what is technologically feasible. That way one is not caught looking inward and is able to learn from technology driven innovations happening across industries. At Appnovation, our digital strategy experts establish a continuous cycle of reflecting, observing and making – driving us to understand the present and anticipate the future.
View Related Digital Strategy Services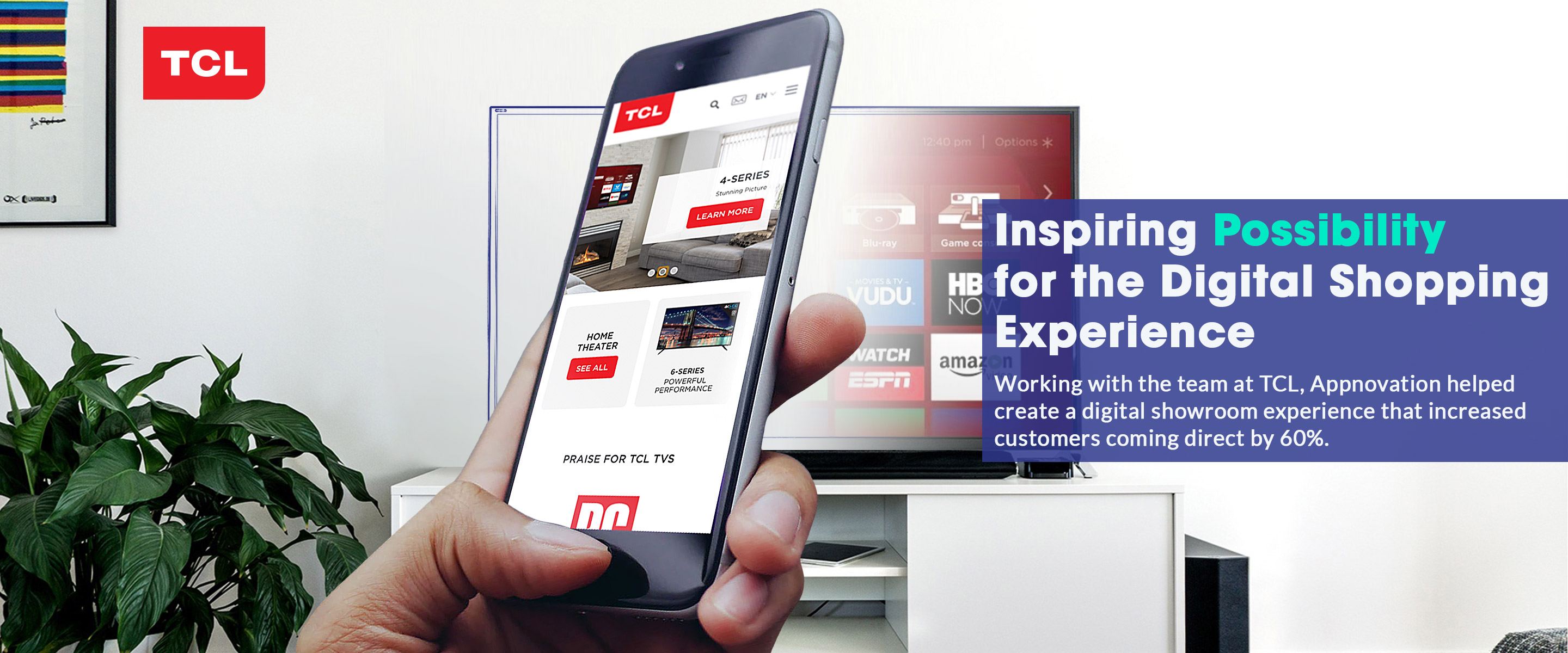 Why Brands Choose Us For Digital Strategy Services
Here are just some of the ways that we stand out as a company when it comes to digital strategy expertise.
Brand positioning, identity, style guide & consultation expertise
Cross-functional team of 300+ experts based in North America, South American, Europe & Asia
Full suite of digital strategy and consulting solutions offerings available
Fully functional, flexible, scalable, secure platform building capabilities
Initial QA, feedback revisions and final files
Leadership, digital excellence, and program engagement background
Ongoing production scheduling and reporting available
Proven track record of successful enterprise digital strategy project delivery
SEO optimization, Accessibility guidance and COPPA Compliance
UX/UI experts, creative designers, business analysts and front-end specialists in-house
How sharing customer stories better connected them and others to the brand experience.
An innovative approach to driving new revenues from a brand's online experience.
Mobile making it easier to save 1.5 Billion pounds of junk from landfills.
Get in touch and get started today. We're ready!
As a leading digital strategy solutions provider and development company having some of the most seasoned digital strategy experts on staff, Appnovation is ready to tackle your next project helping your organization navigate the digital landscape. Just take a look at our client list to see just some of the brand names that Appnovation calls customers.  
Complete the form, email us at contact@appnovation.com or contact us directly by phone at one of our many global office locations to talk about your next or an upcoming project. Our digital strategy expertise is unrivaled in the market and our digital strategy professionals have been known to help with the creation and building of truly innovative and integrated, immersive experiences.