Appnovation was the right strategic choice for Visit California. The company's creativity and innovation will allow us to continue to Dream Big through our digital marketing program, while sharing the California lifestyle through compelling content and an engaging online experience.
Caroline Beteta
President & CEO, Visit California
Seamless digital design drives human behaviour. Exceptional UI/UX design should immediately make users feel good.
Our UX and UI design approach is rooted in collaborative and iterative design, and our participatory mindset, coupled with our open communication approach is how we partner with clients. We believe that the key to success rests upon data-driven user insights, clearly defined goals, and solid validation.

Putting the customer first, we combine user insights, UX best practices, and agile brand strategy to create intuitive, seamless digital experiences that differentiate your brand and build loyalty.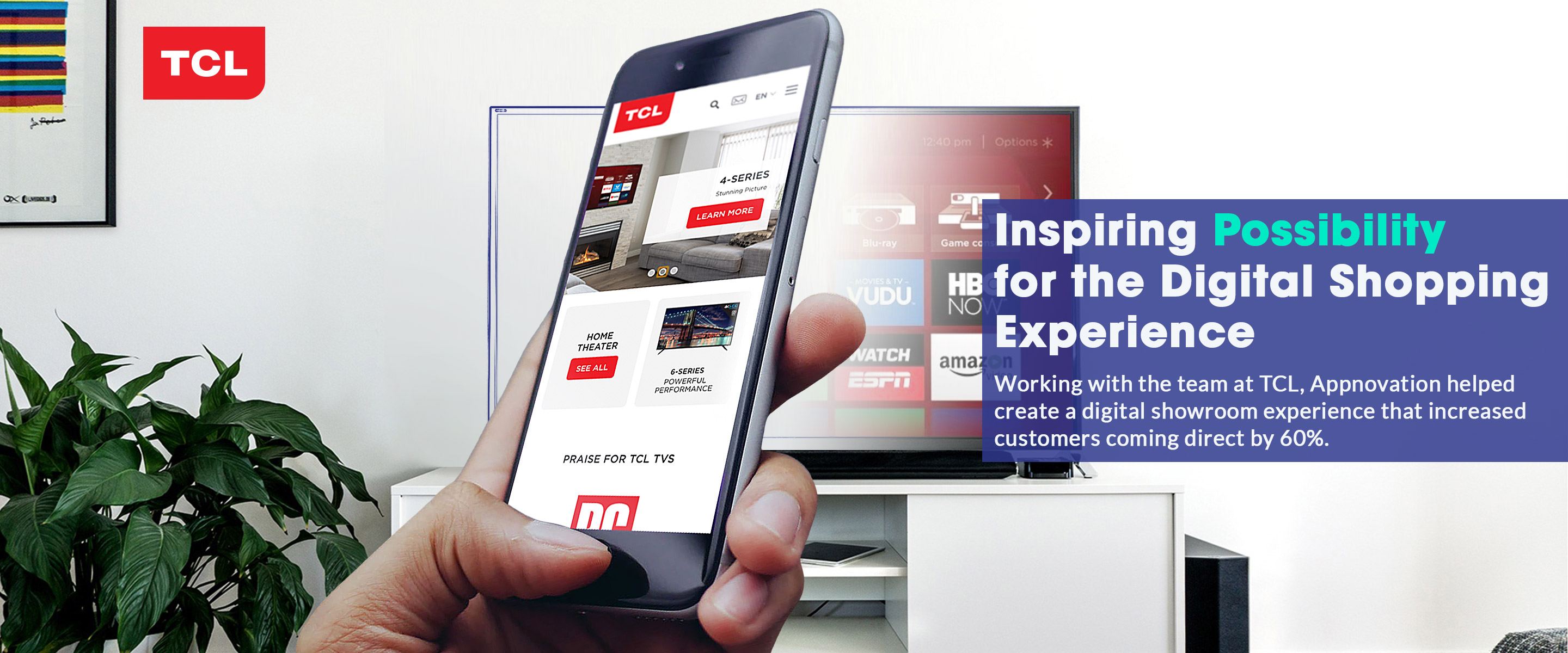 Experience Led & Outcome Focused
We help brands understand the role digital can play in realizing strategic opportunities and solving real world business problems, always keeping the focus on customer experience and results generated.
Proven, Rapid & Trusted Delivery
We use agile methodology and always keep you in the loop. Streamlined delivery and cost effective engagements designed to match your goals, timeline, and budget.
Experienced Creative & Experience Design Experts
Appnovation's design experts will work with your company to transform your digital capabilities and build digital strategy services that are simpler, clearer, and faster to use.
Transparent, Collaborative & Communicative
Complete project visibility and multiple open lines of communication from day one. We're available when you need us and continually updating you on your project's status.
Customer Satisfaction is the Priority
Our clients are happy, thanks to dedicated account and project managers, consistent delivery teams, and open communication lines. We know because we ask.
Why Brands Choose Us For Creative & Experience Design Services
Here are just some of the ways that we stand out as a company when it comes to expertise in UX/ UI design.
Agile UX design services and development methodology
Atomic design and style guide to build out standards compliant accessible UI
Award winning design and development solutions
Collaborative and communicative approach model to client engagements
Competitive rates for top UX design talent
Comprehensive quality assurance (QA) testing before "Go Live" event
Cross-functional team of experts based in North & South America, Europe & Asia
Inspired by strategy, insight, and data: we are your user experience design partner form idea to implementation
Rigorous testing and validation of ideas throughout the design and development process
Successful and reliable track record of project delivery
How an apparel maker achieved better digital sales by personalizing and simplifying the online shopping experience.
Digital guidance to greatly improve a state's workforce learning opportunities.
A digital B2B buying experience that delivered a significant boost to the bottom line.
Get in touch with our creative & experience design experts today. Let's get started!
Appnovation is a global, full-service digital consultancy. We deliver people-inspired business solutions to our clients.

Embracing the powerful combination of technology and agility, our award-winning team delivers creative and experience design that inspires possibility.

Get in touch and get started today!