Appnovation HK team is very responsive and helpful. They always provide their professional advice on the licensing model of Atlassian products and give us valuable advice on how to run agile projects.
Yuki M. N. Son
Technical Manager, Hong Kong Jockey Club
Appnovation's Chinese market entry experts can help foreign entities (companies and organizations based in North America, Europe etc.) overcome many of the online related challenges encountered by foreign brands trying to tap into the massive Chinese market. 
There are many obstacles beyond language that companies face when trying to reach the world's largest consumer base online. The infamous "Great Firewall of China" is one that has been well publicized over the years, but there are others such as slowed access to websites hosted on non-Chinese clouds, unstable network environments, poor search engine marketing for non-Chinese sites, popular Chinese social networks not used anywhere else in the world, and, of course, people in China favor websites and apps written in Chinese.
Today, it's not enough to just translate your site and think that the businesses and consumers in the Chinese market will have the same experience as other visitors to your site from other parts of the world, if they even get there at all. Appnovation can help with making China a priority for your online marketing efforts, creating and/or optimizing everything from your web presence and its performance to those supporting functions and tactics like SEO, PPC and social media. And, yes, we can help with the translating too! Not only do we have offices in Hong Kong, but also employ professionals who speak Mandarin and Cantonese fluently and can write in both simplified and traditional Chinese.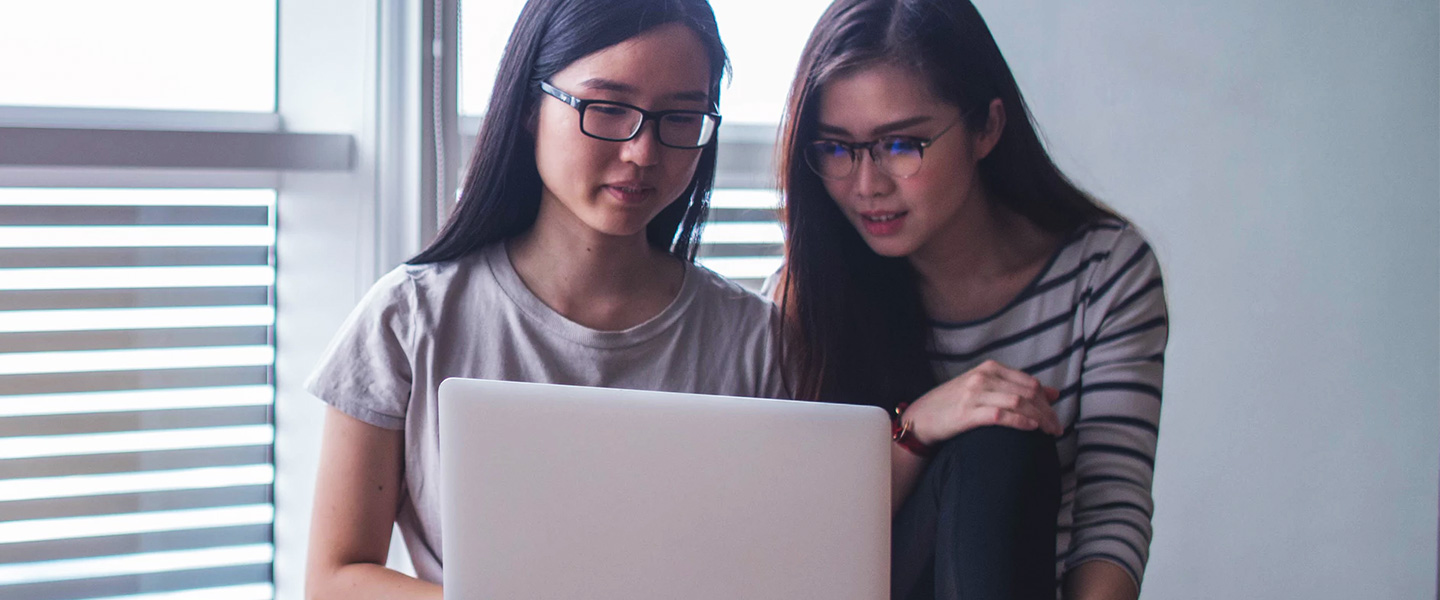 Common Challenges Experienced Entering China
With Appovation's regional presence and expertise, challenges associated with China market entry can be assessed, addressed and overcome.
Explore More
The following is a list of the more common challenges experienced by companies and organizations looking to access the Chinese online population, both consumers and businesses alike.
The Great Firewall - "The Great Firewall of China" censors or outright blocks many websites, especially from outside of China, for a vareity of reasons including political, competitive and offensive content etc. Commonly known sites currently blocked in China include such global brands as Google, Facebook, Twitter, Ebay, YouTube, IMDB, The New York Times and Wikipedia, just to name a few.
Slow (if not super slow) Access - Those sites hosted on non-Chinese clouds like Acquia, Google, Amazon, Rackspace etc. can experience notable differences in performance and load speeds when compared to those sites hosted on Chinese-based clouds like Alibaba's Aliyun.
Network Issues - Without proper guidance and configuration, companies and organizations trying to get into the Chinese market are much more prone to unstable network environments and even more susceptible to such common site hacking efforts such as DDoS, SQL injections, cross-site scripting and brute force attacks.
Poor Search Engine Marketing - Companies who think that their current search engine marketing strategy will translate both literally and figuratively across to the Chinese market will be sorely mistaken. For starters, Google doesn't work in China and the major search providers used by the Chinese population (ie. biggest market share of search volume) are Baidu (59%), 360 Search (25%) and Soguo (13%). Secondly, while the same SEO tactics used to optimize for Google today can be employed to improve rankings, many of the out of date, more questionable tactics such as key word stuffing and low quality backlink building are still recognized in helping companies rank better on the Chinese search engines. Next, Pay Per Click on Baidu and the other engines can also pose challenges because of the several differences in how they are set up and operate, causing companies unfamiliar with these platforms to suffer financial losses because of poor understanding. Lastly, while keyword research remains at the core of any good SEM strategy, moving from another language to Chinese can always cause things to get "lost in translation" if proper guidance isn't involved.
Chinese Social Networks - As noted previously many popular sites globally, including major social networking platforms Facebook and Twitter, are completely blocked in China. Furthermore, many of the more common global social platforms have Chinese counterparts that do the same thing and are much more heavily adopted by the Chinese user population. These include Weibo (replacement for Twitter), WeChat (replacement for Facebook, Whatsapp), Youku (replacement for YouTube), QQ (replacement for Skype) and Taobao (replacement for Ebay) to name just a few. Appropriate social strategy leveraging these channels should be a major priority for any company looking to break into the Chinese online market, especially for consumer brands, because if left underdeveloped or completely disregarded could result in major negative repercussions both short and long term.
Chinese Language First - Not a surprise by any stretch, but the Chinese people favor websites and apps written in Chinese, specifically simplified Chinese. The major search engines in China are also known to favor Chinese first websites over translations and other languages when it comes to rankings and the costs associated with Pay Per Click.
China Market Entry Solutions
Appnovation is uniquely positioned and qualified to provide companies and organizations looking to either enter the Chinese online landscape for the first time or upgrade their current presence in the market.
Explore More
Appnovation is uniquely positioned and qualified to provide companies and organizations looking to either enter the Chinese online landscape for the first time or upgrade their current presence in the market. Specifically, our experts can help with all aspects of an entity's web presence and ensuring its effectiveness in the Chinese market. Furthermore, Appnovation can also assist companies looking to further invest in other aspects of marketing online in China.
Our solutions include:
Chinese Website Presence Establishment & Optimization - Appnovation is well versed in web design and development using such leading open technologies as Drupal and HTML5 and can easily build and deploy Chinese first websites for customers on the China-based Aliyun Cloud. In conjunction with our partner Aliyun, Appnovation can also mirror sites hosted on North American or European Union clouds, so that they will work more effectively in China in terms of load time and performance.
Custom App Development - Our developers can build apps using unique verticals to help companies specifically target Chinese consumers. For example, our WeChat Development experts can create WeChat Apps that run within WeChat (China's version of WhatsApp and one of the most used instant messaging platforms in the Chinese market).
Chinese Search Engine Optimization & Search Marketing Assistance - Appnovation can help companies and organizations on several fronts when it comes to their online marketing efforts in support of their website. Our experts are familiar with all the major Chinese search engines (Baidu, 360 Search & Sogou), Pay Per Click tools and social media platforms, enabling us to provide a full suite of ancillary online marketing assistance that will work in direct conjunction and seamlessly with your Chinese website presence.
Previous
Next
Experience Led & Outcome Focused
We help brands understand the role digital can play in realizing strategic opportunities and solving real world business problems, always keeping the focus on the customer's experience and the results generated.  
Proven & Trusted Delivery Methods
Using agile methodology, always keeping you in the loop. Streamlined delivery, cost effective engagements, designed to match your goals, your timeline and your budget.
China Market Entry Experts
Appnovation is uniquely positioned to assist enterprise customers looking to smoothly enter or upgrade their presence in China's online arena.
Transparent, Collaborative, Communicative
Complete project visibility and multiple open lines of communication from day one. We are available when you need us and continually updating you on your project's status.
Customer Satisfaction is the Priority
Dedicated account manager, project manager and consistent delivery team provided. We survey all of our clients, the results of which go directly to our CEO.
Why Customers Choose Us For China Market Entry Assistance
When it comes toChina Market Entry Assistance, there are plenty of reasons why people choose Appnovation
Agile development and project delivery methodology
Award winning cross-platform web and mobile solutions
Competitive rates for talent and aggressive quotes on projects
Cross-functional team of 300+ experts based in North America, Europe & Asia
Experts in multiple open technologies and their integration
Fast, professional, cost-effective engagement model for services
Friendly, open, and collaborative way of working with clients
Hong Kong based professionals and intimate China market knowledge
In-house, front-end experts: Business Analysts, UX/UI Specialists & Designers
Proven track record of successful solution delivery
Strong partnership with leading China cloud hosting provider Aliyun
A new digital artistic experience to support the new brand for Antwerp's premier orchestra.
How one of London's largest councils helped its citizens lead healthier lifestyles.
How BMI made monitoring 200 global markets so much easier.
Get in touch and get started today. We're ready!
Having helped numerous companies and organizations create, optimize or enhance their web experiences and sites to date, Appnovation's China Market Entry experts are uniquely positioned to now help those enterprise level entities looking to either start or significantly upgrade their China online marketing efforts. We know the China market, we're located in the China market, our professionals have backgrounds from China and we're partnered with Aliyun, one of the biggest players in China's online market. Let's get your China Market Entry efforts going, get started by contacting us today.