We've all seen the stats on how much it costs to attract new customers, right? (Some say it's 5x the cost of an existing customer.) Even if you've got your system down pat, you're only ever speaking to new customers and prospects. You're essentially ignoring your existing customers, which is bad for growth and customer satisfaction.
To put it in dating terms, you're only ever going on first dates and not getting to know the other person. Smart marketers know they need to develop deeper relationships with their existing customers while they attract new ones. It's building that long-term loyalty that'll sustain your business over time.
Salesforce Marketing Cloud's Journey Builder can help you speak to both groups with a minimum of extra work. As a quick recap, Salesforce Marketing Cloud is a set of tools you can use to create and execute well-orchestrated and meaningful customer experiences across any touchpoint you wish, such as email, SMS, web pages, mobile apps, and more. Journey Builder is one such tool that brings it all together. 
Let's take a closer look at the SFMC Journey Builder, how it'll improve your customer experience, increase your marketing campaign ROI, and generate more income for your business.
How Does Journey Builder Help?
Businesses use Journey Builder to create seamless customer experience across every touchpoint you have with them, including email marketing, mobile, direct mail, newsletters, service, and more. It helps you become more customer-centric and brings more visibility to the customer journey across the organization.  
Marketers can use it to surface segmentation insights on customer cues and behaviours and develop personalized messaging based on specific attributes, browsing and purchase history, and more. Journey Builder can also adjust the messaging dynamically based on changes in the data, so your customer journeys remain as personalized as possible.
Customer-based teams like marketing, sales, support, and customer success can collaborate on journeys, ensuring the entire experience is laid out end-to-end.
Communication teams can then review the complete journeys to ensure consistency in style and brand messaging.
 
The integrated reporting and data visualizations (created by Salesforce's Einstein analytics add-on) help scale the journeys as your business grows, always delivering the best experience possible to customers. Since it's part of the larger Salesforce Marketing Cloud suite, the Journey Builder also integrates with other Salesforce Cloud solutions, sharing data between them, so every corporate user has access to the latest information, including the customer journeys.
Now that you've got a better understanding of what SFMC Journey Builder can do let's dive into five different customer journeys you can create with it to increase engagement.
Onboarding Journey
Create a simple onboarding journey for new employees to help them settle in, with information relevant to where they are in their first few days or weeks. Send Email 1 before their first day and outline everything they need to know about their first day. Send Email 2 on their first day as a "welcome to the team" message and include useful information about their team, contact info for managers, and links to online resources. Since the first week is always super-busy, send the final email that contains all the admin and HR information they need a week later.
Welcome Journey
Create a new customer journey to help engage new customers at your store or on your website. A simple, 3-email series could outline any relevant links or pages on your site they need to be aware of, how often you hold sales or deals, and where they can send questions (email or chatbot.)
Anniversary Journeys
Celebrate your customer anniversaries through a short 2-3 email series. Thank them for their loyalty and offer several coupons based on how long they've been shopping with you. Follow-up with a final email to remind them of their discount before it expires.
Abandon Cart Journey
Ecommerce site owners can increase conversion rates and sales by setting up a short abandon cart journey in Journey Builder. Send out a series of messages to remind them of the items and how customers can complete the purchase.
Message 1 is an email with a link to the cart,
Message 2 is a follow-up SMS (if you have that information), and
Message 3 is a deep discount code that encourages those that still haven't completed their purchase to do so.
Winback Journey
With so much choice online, it's hard to keep customers coming back to you for every purchase. Encourage a new purchase by a previous customer with a winback journey. Send them a series of messages that tell them "we miss you" and encourage interaction with your brand on social media and on your website by sending discount codes or coupons.
Salesforce Marketing Cloud's Journey Builder is a powerful tool for any business. It'll help improve customer experiences, generate more income, and increase visibility into the customer journey. Today's buyers are more likely to respond to a personalized, valuable and frictionless experience, so use Journey Builder to unite your efforts and do just that. Your customers will thank you. 
Marketers can use any combination of these tools to create relevant, personalized, 1:1 messages for their consumers to build more meaningful and valuable relationships with their brands. If you'd like to learn more, get in touch with our certified Salesforce Marketing Cloud experts today. We will work with you to better understand your needs and devise solutions suitable for your business. Then follow Appnovation on LinkedIn.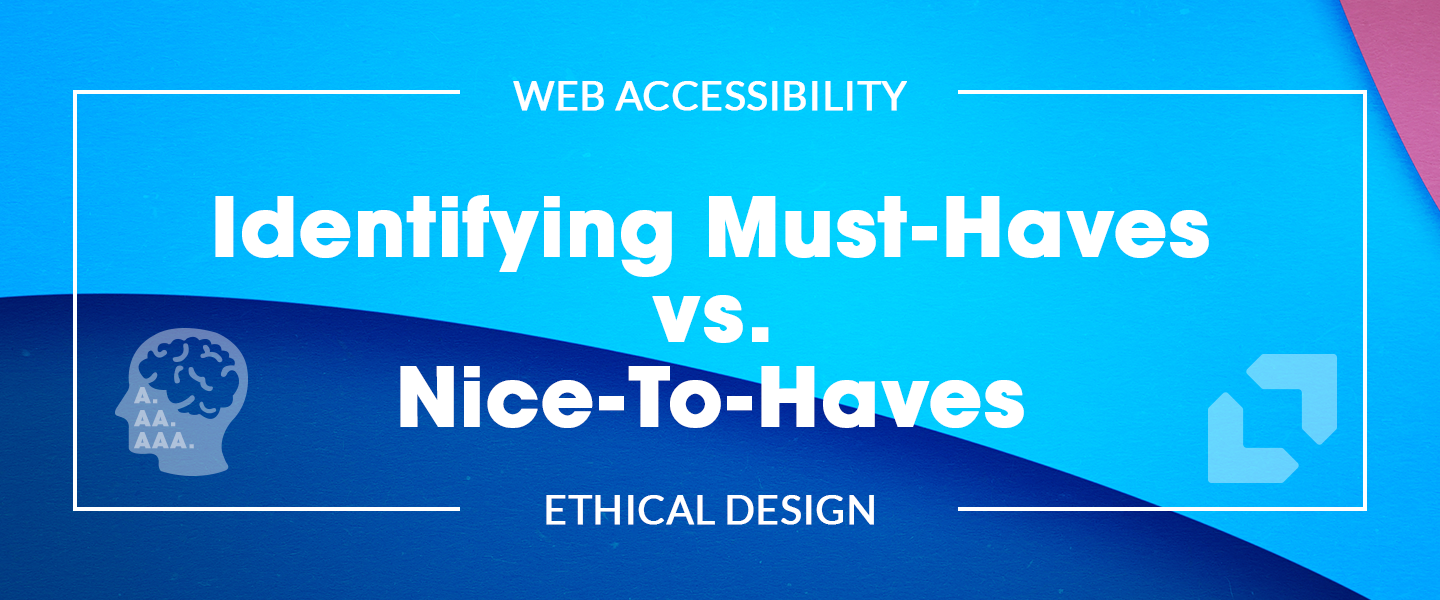 Web Accessibility and Ethical Design: Identifying Must-Haves vs. Nice-To-Haves