Technology is ever-changing, and new trends like AI, robotics, and VR/AR can sometimes feel like the shiny new objects brands should be using to keep up with their competition – but that's not necessarily true. Before going down this path, the most critical technology strategy is getting back to the digital experience basics. 
Focusing on foundations like data-based decision making, personalization, content creation, distribution, and seamless commerce experiences will create more significant long-term growth opportunities than any new trend.
 
5G done right has the potential to change our lives for the better
There's no denying that 5G is genuinely a revolution. It can give brands the power to push into new realms of digital experiences and deep, instantaneous personalization. It also allows us to leap over the current barriers to build the next evolution in newer tech, like VR and AR.
In a mid-pandemic, increasingly touchless world, superspeed data rates can lead to breakthroughs in remote healthcare and telemedicine. Improving data transfer between vehicles will help auto companies and tech leaders bring us closer to the future of autonomous vehicles. And remote digital education can become more available to parents and children who can't access it today. 
 
Don't rush into 5G without a tech strategy
The potential of 5G is incredibly exciting. Yet, most businesses haven't nailed the basics required to take full advantage of it. 
"Trading data back and forth at incredible speeds is one of the groundbreaking capabilities of 5G. But if you don't have a sound data strategy in place, that's not going to help you. All you'll be doing is moving data faster, which could make the current gaps in your data strategy even more harmful," says Scott Wassmer, General Manager, Americas, at Appnovation. 
Without a content strategy and personalization model adequately set up to make the most of your consumer data, faster distribution won't help you move the needle. You'll hit the same problems – a lot of high-speed, 5G-power data that's ultimately going nowhere. 
Wassmer's advice is to resist the urge to rush. "You won't miss the opportunities of 5G if you don't jump on the bandwagon in 2021. Putting speed before purpose so you can use it in the next 12 months doesn't make sense. Without your basics in order, you'll fail. Instead, spend the next 6 to 12 months getting your core strategies in place in anticipation of taking true advantage of burgeoning tech like 5G."
"Ultimately, by 2022, you'll find yourself way ahead of your competition because you'll have positioned yourself to meaningfully take advantage of all that fast-moving data. And you'll find yourself in a much better position than brands who rushed to do it faster and still have a terrible user experience." 
 
Match tech strategy basics to human-centred purpose
Sometimes the most necessary work can also be the most daunting. Putting together the basics of solid digital and tech strategies is more straightforward than some people might realize. Although "easier" doesn't mean "easy."
"The amount of choice and customization when it comes to marketing tech makes building out a core tech stack to support basic strategies less monumental than a lot of companies think," says Wassmer. "There are so many strong CMS, personalization, and content distribution solutions out there – there will always be something that fits your budget. What matters is thinking ahead, being future-ready, and having a proactive plan for how all the pieces fit together to support your business objectives." 
"When we start talking about technology and things like 5G, we need to take a step back and make sure we're doing it for the right reasons," says Allison Humphries, VP Strategy, at Appnovation. "There is no purpose in technology for technology's sake. Rather, matching your tech strategy to a human purpose is incredibly powerful. If you're empathetic and have identified a significant consumer need, and if you can use this tech you're about to build to directly and meaningful answer that need – that's what you should be doing. If the tech you're building doesn't match a customer purpose, then why are you building it?"
Yvette Yanne, General Manager, APAC, at Appnovation, points to the true power of 5G being how it enables connection. 
"Ultimately, 5G done right can help you design a better customer experience. But just because it's faster doesn't mean that it will automatically be better. It certainly does open the door to things we couldn't do before. Getting over the things we couldn't do before because of latency and response delays can evolve an already outstanding customer experience. As amazing as it is, you simply can't fix a poor personalization or customer strategy by adding a 5G product on top of it."
 
Get your head (and infrastructure) in the cloud
"Customer experience is key to what we do. How we define those experiences is crucial for how a brand can differentiate itself from the competition. The growth of cloud-first strategies and what that means for tech leaders is a trend I've got an eye on for 2021," said John Mozayani, VP Technology, Americas, at Appnovation.  
As we move further into the middle of the COVID-19 pandemic, it's clear that the future world of work will be more remote than it was before. Whatever this looks like, enabling velocity, scale, security, and performance are challenges that cloud-based strategies can solve.
"I'm seeing a majority of corporate tech leaders talking about how on-premises strongholds and the traditional data centers are no longer viable. They're urgently migrating from what were pilot programs in 2019 and early 2020 to fully committing to new cloud-first or hybrid-cloud architectures."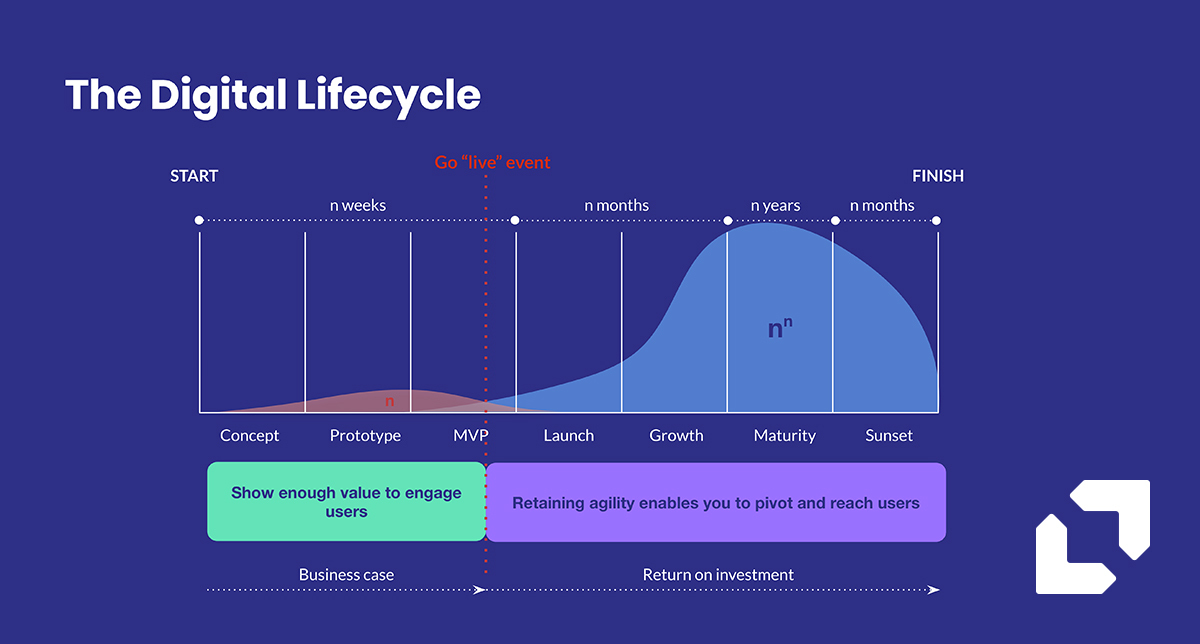 Managed Services & Support
Lifecycle Management and the Value of Operations