Women play a significant role in influencing and making daily household purchases and spending. But for the longest time, the female economy, as a stand-alone consumer segment, has been ignored and vastly underserved — even more so when it comes to creating products and services that cater to women's unique requirements and aspirations.
 
The past few decades have seen a fundamental shift in the level of tangible influence women have. They're not just influencing product development but also driving global economic policy and legislation. These changes are especially noteworthy within the Asia-Pacific (APAC) region where social and economic developments are closing the gender gap.
From being behind-the-scenes influencers to holding a more prominent place in social discourse, women can no longer be ignored by global businesses who want to stay relevant and competitive.
 
The Female Experience Economy – Making Sense of the Shift
The spending power of women in the APAC region is expected to rise significantly over the next decade. The total value of women's assets will triple by 2030, adding over USD $5 trillion to the wealth pool at a compound annual growth rate of 7.2%. 
Currently, women control 32% of the world's wealth. By 2030, women in China will spend more than women in the US, and women in India will achieve a similar level of spending as women in the US. The APAC region is set to surpass other regions as the biggest global spender by 2030. For the first time, there will also be more female millionaires than men. 
Several factors have contributed to the rise of women in the APAC region as wealth creators with considerable decision-making, purchasing, and spending power:
Education: Three times more women are seeking higher education in universities compared to 2 decades ago. APAC countries are expected to further narrow the gender education gap by 2030.
Decreased interest in formal constructs like marriage: 39% of middle-aged women have never been married. 
Rising independence: Women are increasingly choosing to be self-reliant through active participation in the labor force, thus creating independent means of income generation. Women's rate of participation in the Southeast Asia and Pacific region in 2017 was 56.6% compared with 79.6% for men.
 
Changing Expectations – What Women Really Want
Women are becoming the primary purchasers of products and services in sectors where they have traditionally been left out. Insurance companies, for example, could lose out on $1.7 trillion by 2030 by failing to focus their strategies on women, with half of this figure attributable to emerging economies. 
As women's hopes and dreams for their lives evolve at various stages of their education, independence, and wealth creation, they also seek out different experiences. Understanding these differences is critical to creating experiences that women will value.
For example, 56% of female banking customers have sought advice from a financial expert. But their process of choosing an expert can depend on whether there is a strong existing personal relationship or whether the expert has been recommended by others. There is also evidence to suggest that women are more likely to invest in conservative financial products and that their risk appetite is comparable to that of men.
There isn't one cookie-cutter approach that works well for all women across the board. It's important to put effort into understanding how women prefer to engage in the experience economy and tailor your approaches accordingly.
 
Engaging the Female Experience Economy Done Right
Although there is still considerable untapped opportunity in the female economy, businesses have started to understand the need to close the gap. 
Goldman Sachs, for one, launched its 10,000 women initiative over a decade ago to provide education, mentorship, and networking opportunities to women entrepreneurs around the world. Part of this initiative includes financing for women-led, small- and medium-sized businesses in conjunction with the IFC. New loans totaling nearly $1.92 billion have been granted to women since 2014.
What's more, insurance companies are now developing exclusive products for women. In the Indian market, health insurance policies now cover several critical illnesses that primarily affect women. Some insurance policies even offer the chance to pause premium payments for 3 years during critical events in a woman's life, such as a difficult pregnancy, cancer, the death of a spouse, or the birth of a baby with congenital anomalies. 
 
Time to abandon the 'pink it and shrink it' approach
To capture the attention and loyalty of the female economy consumer class, businesses must create more meaningful and authentic solutions and brand messaging. Aim for inclusive strategies in your products and services development that prioritize the female experience and place a premium on delivering to women's needs, wants, and desires.
 
For more insights into the impact of the rising female economy in the APAC region and how global businesses can prepare themselves to adapt to the trends, download our white paper — APAC, The Future Consumer.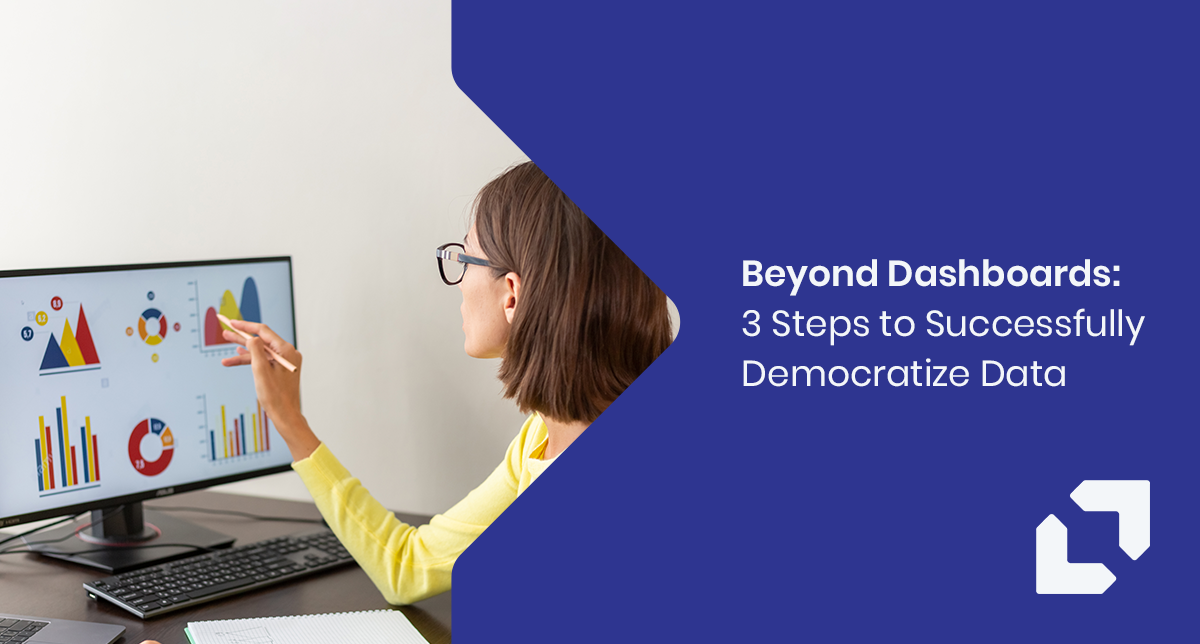 Beyond Dashboards: 3 Steps to Successfully Democratize Data