Until recently, the healthcare sector didn't have a pressing need for patient-centric digital experiences. In most cases, patient records were only used by the doctors or nurses treating those patients in a hospital or healthcare setting — and patients rarely ventured online to learn more about their health condition or prescriptions.
Today, that's all changed. Spurred by the pandemic, doctors and healthcare networks had to accelerate their transition to virtual care—and hospitals had to find ways to share patient information more effectively. Digitally-savvy patients, meanwhile, have grown to expect pharmaceutical websites to provide the information they need as they diligently research their prescriptions.
This sudden shift has left many hospitals, healthcare networks and pharmaceutical companies scrambling to catch up. Many are burdened with legacy technology that simply isn't fit for 21st century patient needs. And because this technology has been around for decades—and is deeply ingrained in organizational cultures—replacing it can feel like a daunting task.
 
We understand the position many healthcare organizations may find themselves in at this juncture, and are here to discuss the path forward. In fact, we've helped many organizations seamlessly adapt to today's digital demands. The secret lies in incremental transformation. Rather than replacing your tech stack in one massive transformation, we recommend taking it one step at a time by focusing on three key areas: your operational structure, design systems and organizational buy-in.
Here, we delve a little deeper into what this type of transition should look like:
The operational structure
Many healthcare organizations operate under a decentralized operational model—where individual groups, departments, countries or markets operate independently. While this set-up allows for agile decision-making, it often leads to a highly complex technology environment — and many inconsistencies in digital patient experience, design and governance. Independent units also grapple with limited technology resources, making digital innovation and scalability more difficult.
One way around this is to develop a tailored Shared Services Model — which allows organizations to retain the benefits of a decentralized structure, like business agility, without the technological downsides. Essentially, by paying close attention to your organization's existing operational structure, you can selectively centralize certain technological services — such as tech strategy, platform development, maintenance and governance — so as to better empower employees and patients, while maintaining the benefits of decentralization.
When executed strategically, this model should set the foundation for a more consistent digital experience while preserving the key elements of the existing organizational structure.
 
Design systems
To accommodate regional regulations and industry standards — while creating a consistent brand experience across the board — it's necessary to swap out old legacy design technology with a Global Design System (GDS).
This type of centralized design system works by transforming an organization's brand guidelines into atomical digital components. The central design team creates these building blocks for regional teams to use as they see fit—so they can build digital experiences that meet the unique needs of local users while remaining true to the organizational brand.
This means, regardless of the pharmaceutical product or geographic location, every patient will benefit from the same consistent and intuitive user experience — while internal teams will enjoy increased agility, faster time-to-market and improved governance. Regional design teams also won't have to waste time creating new designs from scratch, allowing more time for innovation.
This type of system can also be rolled out slowly, one region or product at a time, allowing the organization to gradually adapt. Design teams can troubleshoot and continuously improve as they go along, and adapt the GDS to meet future organizational needs and technology advancements.
 
Organizational buy-in
A digital transformation will be impossible without the buy-in of your people, which is why it's important to engage them every step of the way. Ultimately, your goal is to roll out new technology that people want to use; because it makes their jobs easier, resolves many existing challenges, and is intuitive to use.
This doesn't happen overnight. Rather, to get employees on board, you need to craft a robust change management strategy before the technology modernization efforts even begin. This plan should proactively anticipate potential barriers—such as steep learning curves or a culture that's traditionally resistant to change—and devise solutions to address them.
Additionally, the plan should prioritize things like continuous improvement, leave room for appropriate training programs and favor a gradual roll-out—so employees have time to adjust.
 
Next steps
The key to a smooth digital transformation lies in the incremental approach. By gradually taking steps to modernize your service model, design systems and organizational mindsets, healthcare organizations can seamlessly meet the needs of the 21st century's savvy patients. 
To learn more about how to implement an incremental technology transition, including real-life examples of companies who are implementing some of these measures, download our recent whitepaper, Modernizing Technology in Health.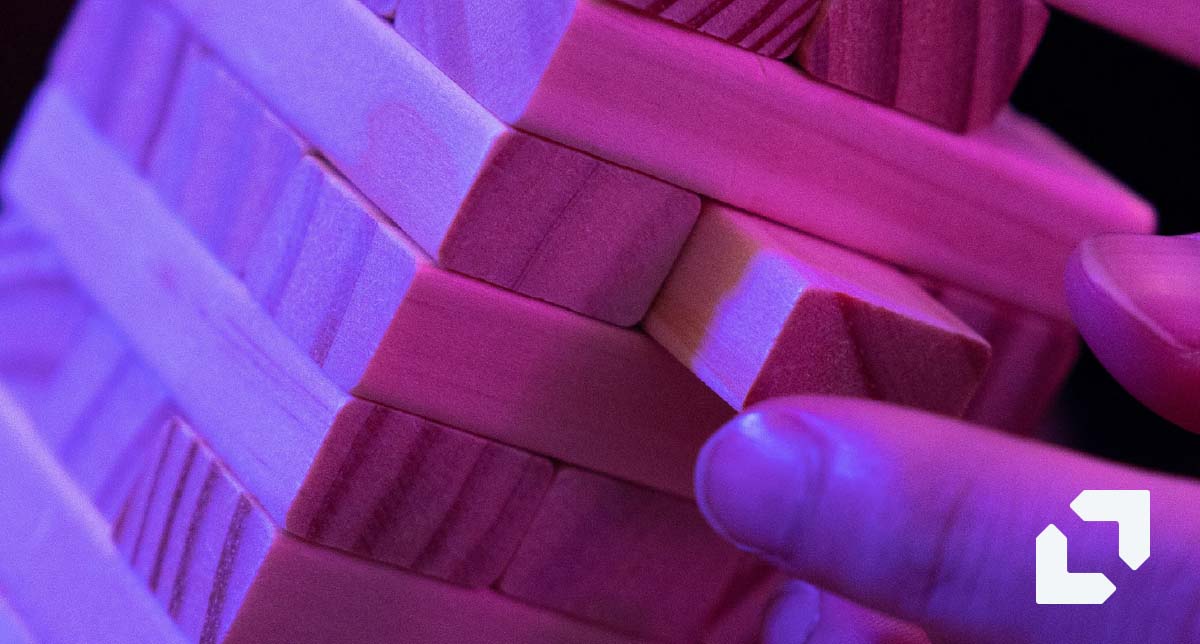 Technology & Platform Development
3 Ways to Turn Composable Tech Into Competitive Advantage