The future success of retail and CPG organizations depends on customer experience. 
eMarketer reports that a whopping 88% of consumers worldwide now see your company's experience as important as your product and services. Long gone are the days when love and loyalty for your product alone could compensate for poor engagement with your band.
To realize short- and long-term success, enterprises must put CX strategy front and center. But knowing how you want to evolve is only part of the equation. With an aging tech stack lacking the agility and scalability to bring cutting-edge customer experience capabilities to life, your new customer-centric strategies will fail before they've even begun. 
Add in the complexity of dealing with organizational structures siloed by countries, markets, individual brands, and business units, and it's easy to see how the traditional monolith tech stacks supporting legacy services can quickly hinder, rather than empower, the evolution of customer experience. 
Meeting (and hopefully exceeding) rapidly shifting customer expectations require a tech stack that can quickly adapt in some areas without constraining the operation of the whole. 
The solution? Composability. 
A composable stack made up of individual and independent components integrated through microservices and APIs delivers that level of freedom and control. Awareness of the benefits of composable with senior tech executives is on the rise: 2022 research from MACH Alliance shows that 60% of IT leaders in the retail and CPG industries see improving customer experiences as a significant benefit of evolving to composable. 
With inherent flexibility allowing you to adopt best-in-class solutions and capabilities as the need arises quickly, you can keep in lockstep with changing customer needs, at different speeds and times, without introducing unwanted risks to the stability of your entire tech infrastructure. We recommend devising your evolution to composable through three critical strategic lenses:
 
Start small and implement incrementally

Reimagine your technology's purpose

Maximize your blend of governance and flexibility


 
Start small and implement incrementally
Evolving to API-first is complicated. Planning to mitigate potential risks and service disruptions is crucial. There's no one-size-fits-all strategy to make it happen. Very few businesses are in a place to abandon all of their existing systems and start from scratch with a brand new composable tech stack. 
On top of that, businesses need to keep financial viability, and team skill sets top of mind for the scope of various microservices you'll be adding. Costs upfront can be significant, and it's essential to have the internal resources ready to manage all new vendors and operate efficiently. 
A step-by-step approach to implementation can help organizations stay ahead of these risks. There are two main options to consider:
 
Build new composable infrastructure alongside the current stack and replace the entire legacy architecture 

Take specific functionalities one by one and replace them with the appropriate microservice


 
Think of composability as a step-by-step process regardless of which approach you choose. From the very beginning, plan to begin with smaller, more manageable implementations, learn, and iterate. 
 
Reimagine your technology's purpose
Truly embracing the potential of composable requires not just actions but evolutions in how you think about your tech stack. Instead of a mere cost center, reframe your teams' cultural attitudes to technology to two fresh ways of thinking:
 
Constant improvement is the ongoing normal, not a separate event.

Treat technology as a full-fledged value driver.


 
Historically, it's been common to think of IT as a way to cut costs. While there are undoubtedly financial efficiencies to be found, over time, this can create strategic complacency and lead to the status quo settling into your cultural mindsets at the sacrifice of innovation.
To fully realize the potential of composable, organizations must re-envision their technology as a tool to impact CX directly and benefit the bottom line. Treating your technology as a major business value, not just a cost center, is a shift that will empower teams at all levels to feel a sense of ownership for customer experience. It will engrain new modes of thought that embrace composable while fostering a culture that sees improvement not as massive, long-term projects but as small, impactful, daily actions. 
 
Maximize your blend of governance and flexibility
The ultimate purpose of governance is to enable organizations to serve their customers better, not to limit markets to a set of forced tools. At its heart, the purpose of composable is its innate adaptability. With the right attitude to governance, companies can enhance that ability to adapt instead of impeding it. 
Strong governance optimizes your abilities to grow while reducing costs. Still, it won't allow you to reap composable's full benefits without a mindful strategy to optimize how they work in tandem.
 
Customize a global team dedicated to governance, with a mandate to correctly monitor and maintain your composable tech stack. 

Give them the ability and authority to manage requests on how to add to your stack. Make them the core team with the expertise to assess business needs and prioritize the right requests at the right time. 


 
Composable organizations are customer-centric by nature and will be leaps and bounds ahead of their competition in the race to create unbeatable customer experiences at speed and scale. With an incremental approach to a composable tech strategy — layered with suitable governance systems and cultural mindsets — you'll be ready to lead the way in the future of CX. Your business transformation and holistic tech stack will support sustainable, long-term growth that wins the hearts and minds of customers and keeps them coming back for more. 

We've helped organizations just like yours evolve to composable and begin to see real-time, real-world improvements in their own customer experience. Our white paper,  How to Become a Composable Organization in Retail and CPG, is a culmination of all our learnings. Download to learn more.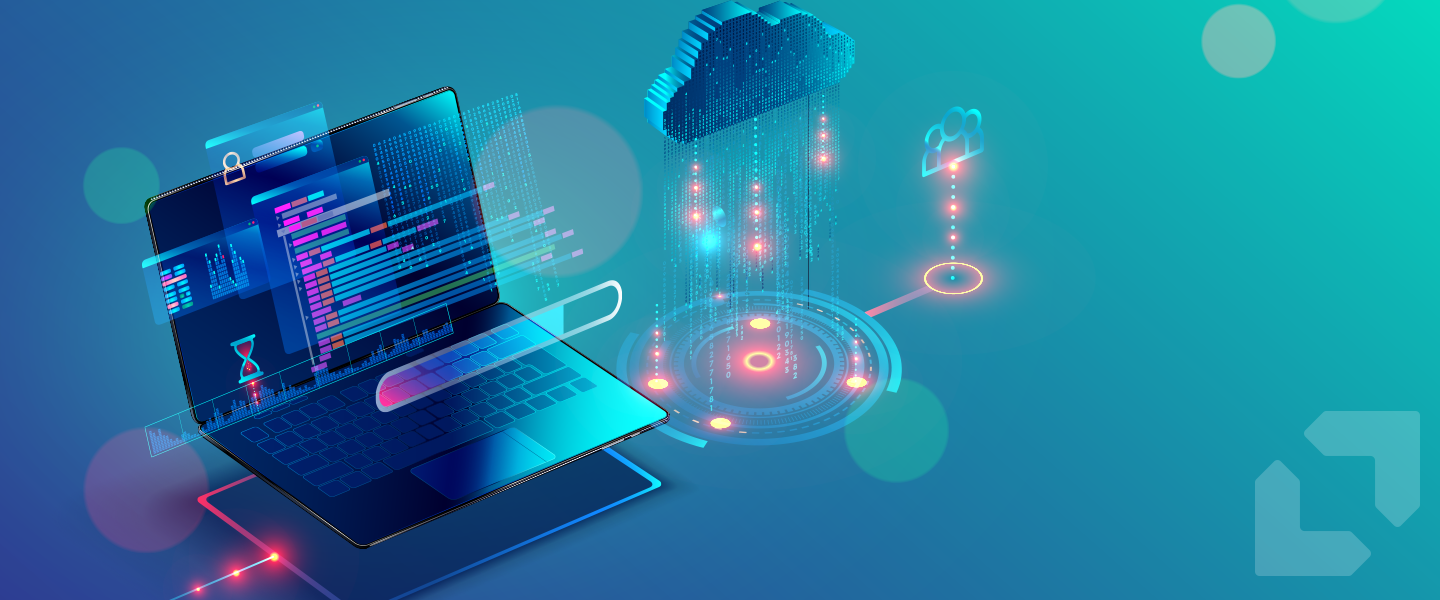 Managed Services & Support
The New Managed Service Approach: Evolving our Clients' Digital Performance