Remember the days when information technology was mostly about supporting basic everyday systems and operations? Well, those days are long gone. Today's connected businesses rely on technology and development professionals to proactively engineer, maintain, integrate and support powerful, complex platforms and systems. These systems drive everything from user experience to product development, to e-commerce, to data analytics, to many other high-value functions. 
The MSP market is growing in a big way. In fact, the 2019 Managed Service market topped $282 billion, with a healthy compound annual growth rate of 9%. Why such solid growth? The answer lies partly in the fact that many organizations are feeling the squeeze from too few human and financial resources. So they're turning to high-value managed services providers (MSPs) with expertise in multiple technologies to strengthen their internal teams. 
Technically complex companies are increasingly outsourcing to an MSP business like Appnovation because it relieves the pressure of keeping an internal team 100% up to date with all the different technologies, upgrades, integration challenges and website components that work together to run a business. A high-value, MSP and digital consultancy like Appnovation alleviates those pain points, offering deep bench strength when a higher level of expertise or unique knowledge of different technologies is required. But technology expertise is just the beginning of an MSP's value. 
MSPs Combine Technical and Digital Marketing Capabilities
Full-service digital consulting businesses like Appnovation have successfully integrated their MSP offerings with their digital marketing capabilities, creating services that focus on the continued evolution and performance of their clients' digital presence. This holistic view of an online business builds a strong foundation for client partnerships and can directly contribute to business growth. MSPs with digital experience (working as partners with clients) can dramatically influence the customer experience, sales, profits, risk-management, cost-efficiency, business innovation and competitive advantage. The new digital managed services provider combines technical and digital marketing capabilities to create innovative service offerings.
Let's delve a little deeper into some of the key reasons why companies are turning to high-value managed service partners:
Digital Performance and Presence
Many forward-thinking businesses have awakened to the expanded value that advanced MSPs can provide. This extends beyond direct technology services to creating and delivering solutions that focus on a business' digital performance, presence and intelligence. Appnovation's MSP business, for example, has evolved to integrate digital intelligence, including search engine optimization (SEO), search engine marketing (SEM) and analytics services. These capabilities are unique to Appnovation as a tech-focused digital consulting business and to the company's Global Managed Services team. This special blend of technical skills and marketing acumen is exactly what many businesses today want and need in their managed services solutions.
High-value MSPs don't just work closely with clients to support and maintain their digital platforms 24/7 (including holidays). They work as partners with clients to EVOLVE their digital platforms as business needs and objectives change and as technology improvements hit the market. They are proactive change management professionals.
Security Risk and Complexity
Cybersecurity is more critical and riskier than ever. We've all seen the news of corporate data breaches. MSPs who are well-trained in advanced security protocols can often provide valuable expertise to augment your internal IT team. And let's face it, stronger security can mean less down-time, more sales and fewer reputational risks. In fact, nearly half of MSPs feel managed backups and security will be a key growth driver, according to MSP 360.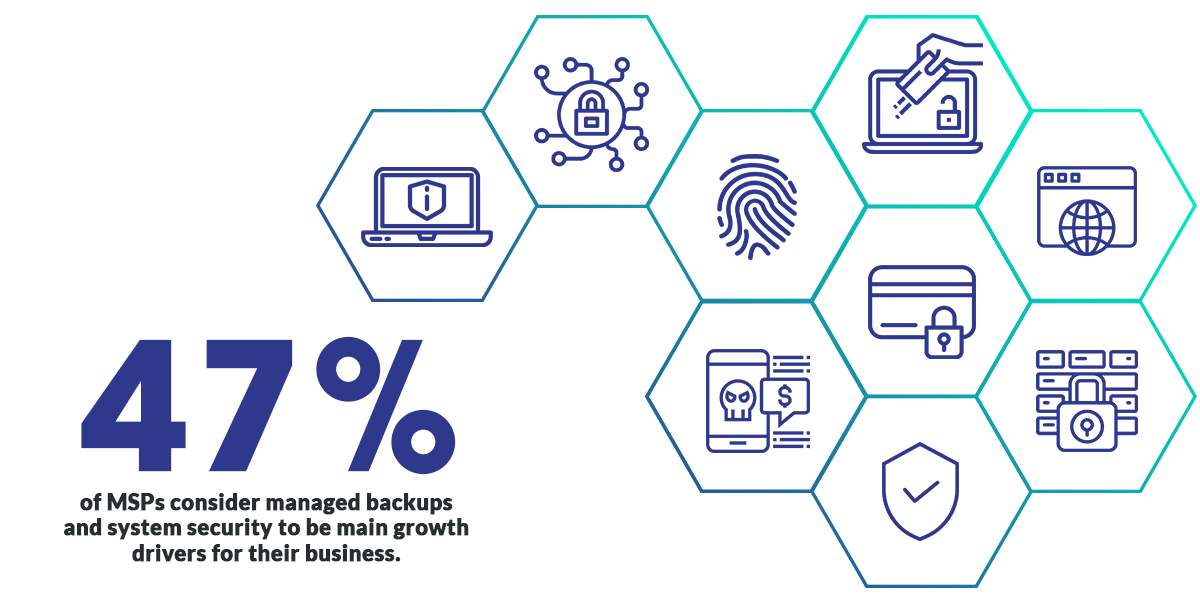 Integration, Migration and Monitoring Requirements
Many companies are challenged to seamlessly integrate their many platforms and applications. A siloed technology ecosystem can negatively impact the customer experience, and make it more difficult to obtain useful data insights. With the growing focus on solution-selling, outcome-based services and cloud-based services, today's MSPs – with experience in data migration, integration and monitoring – can help you choose the right software, manage your chosen vendor, proactively implement web patches so your various technologies work seamlessly on your website, and, most importantly, provide you with a single point of accountability. With proactive SLO escalation and 24/7 global support, you're not caught off-guard. MSPs make sure system downtime is minimal, and if the system does go down, MSPs find the root cause, remediate, and quickly bring the services back online and operational. It can often be financially efficient to outsource this type of detailed network and infrastructure monitoring and integration work.
Automation Systems Management
Workflow automation is the key to effective and efficient business operations, in everything from sales and marketing, to operations, to finance. These various automation systems need to be supported. How many businesses have the internal maintenance and remediation capacity to support all required systems, technologies and platforms? MSPs provide 24/7 global support to ensure digital assets and operations rarely go down. If they do, it's the MSP's job to get systems back online as soon as possible to reduce downtime and minimize the impact on customers and other stakeholders. Such internal capabilities are rare. There are just too many technologies out there in the marketplace. That's why businesses are increasingly focusing on their core business and leaving the technology services management to expert partners. This includes everything from technical support and maintenance, to management and hosting, along with various platforms services.
Listed below are just a few of the many platforms, technologies and content management systems that high-value MSPs like Appnovation support and maintain:
Drupal
Wordpress
Contentful, Netlify
Atlassian
MuleSoft
React Native, ReactJS, VueJS, Gatsby JS
Mobile (iOS, Android, Cross-Platform Hybrid)
Cloud platforms like Google, AWS, Rackspace and Microsoft Azure
Acquia, Pantheon
And many more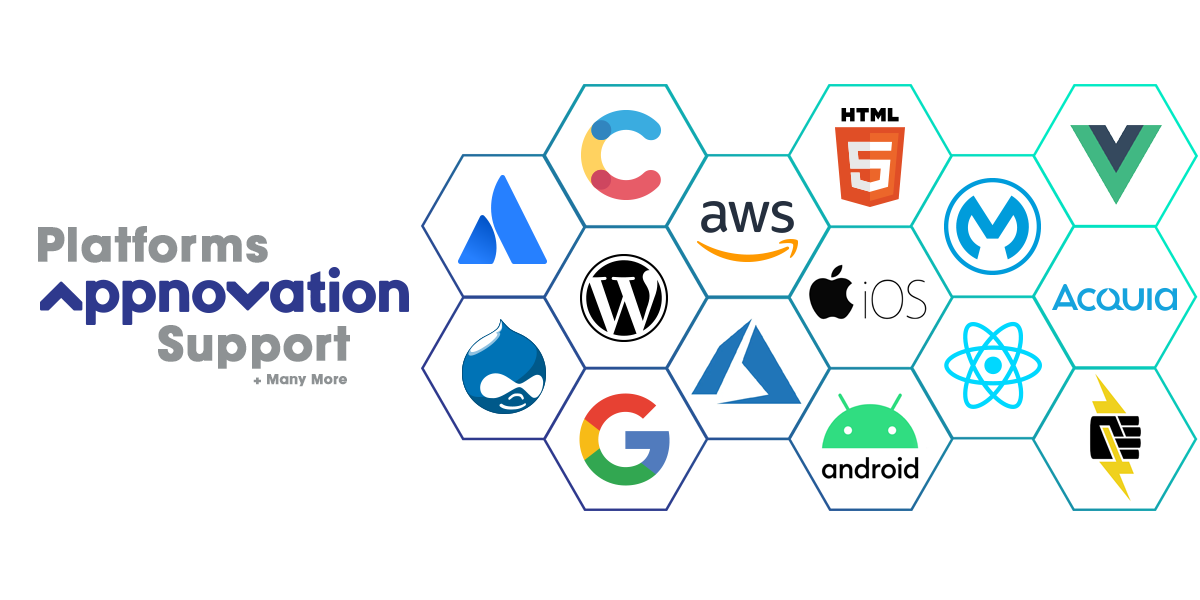 The Quest for Competitive Advantage
In the never-ending quest to gain competitive advantage, companies can't afford for their employees or managed services vendors to be anything less than full-fledged partners, working proactively to anticipate and manage issues before they escalate. Managed services providers continuously learn, evolve and keep track of the latest and greatest technologies and platforms. They also apply best case practice for solution development and leverage their learnings to determine the most appropriate recommendations that match a client's business objectives.
Managed services, done right, can contribute to better user experiences, more sales and ensure you get what you expect from your digital assets. Expert managed services professionals don't just keep the lights on, they manage and monitor the technologies that are core to your operations, so that you can continue to do business. By merging your in-house expertise with outsourced capabilities, your technical and digital capacity grows exponentially. As a forward-thinking digital business concerned with solidifying your competitive edge, it makes business sense to think about your managed services and how you can leverage that service even more strategically to help you achieve your business goals. Here's some Appnovation advice on how to choose a new managed services provider.
Feel free to contact us to find out more about how the new managed services approach supports digital strategy and customer experience.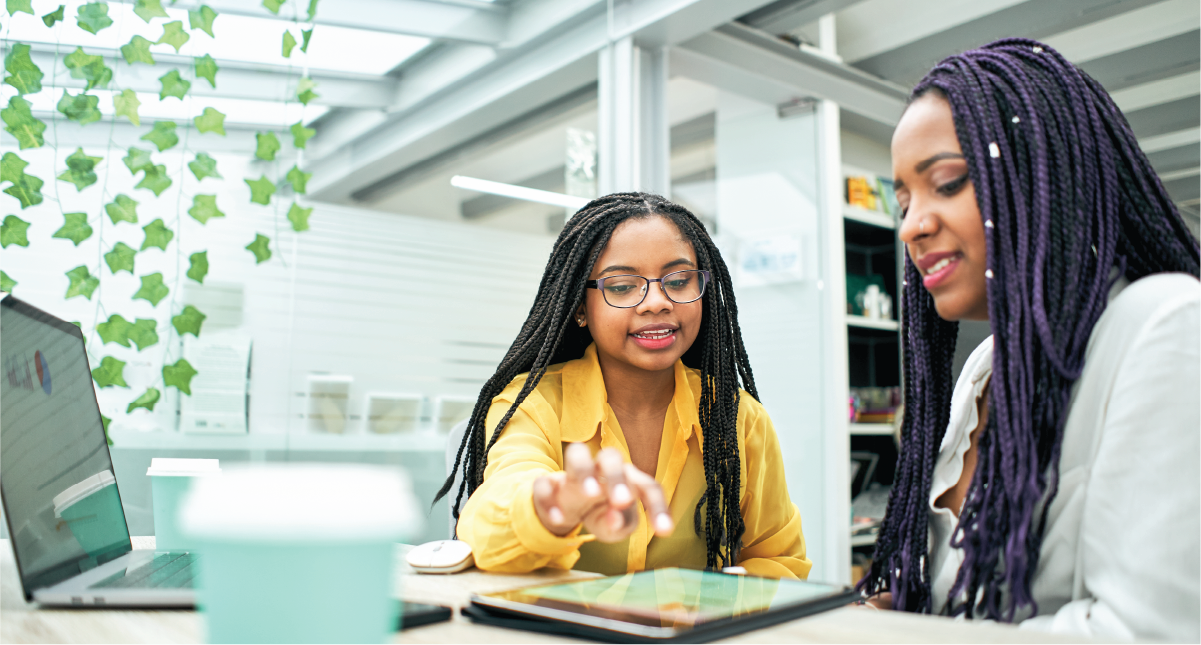 Data That Makes an Impact: Part 1 - Where To Begin