To say that now is a unique time in the history of the world would be an understatement. With shifting behaviour trends and demographics, a robust digital-first strategy, and high-quality content to grow market share are essential.
 
A strong digital-first strategy is a result of a customer-first approach. We've previously established that the right keyword strategy rooted in search intent positively impacts your position on the Google Search Engine. A successful backlink strategy identifying the right opportunities or conversation trends - leveraged to build a robust backlinks portfolio - can help optimize SEO, enhance search results and boost the quality of content and leads, unlocking immediate and long-term business gains. In a recent Google Webmaster Hangout, John Mueller, Webmaster Trends Analyst at Google, said, "With regards to quality content, in general, this is something where you as the site owner probably know a lot more about what is actually quality content for your specific kind of site." Acquiring high-quality backlinks, therefore, maps back to great content that enhances customer experiences.
 
The key to a sound backlink strategy – audience intent
Understanding audience intent brings clarity while identifying conversational trends and sources that they look to for information. The first step to building a strong backlink portfolio is connecting it with a content and SEO strategy based on audience needs and customer journey. What you're looking for are conversations/search phrases and words that are broadly either ever-green or topical and time-sensitive in nature - followed by identifying the most frequented online sources that you can collaborate with while building content that addresses these searches. This serves as a guide to the content types needed and a benchmark to quality expectations. Using tools like Buzzsomo and SEMRush can make this task easier. 
 
Other critical considerations while building a strong backlink strategy
 
Key metrics to consider while evaluating sources 
Knowing how your audience engages with the source of your backlink along with domain and page authority is essential to identifying and prioritizing your portfolio. While there are tools that give you the domain and page authority, identifying engagement value is a little bit tougher. Ideally, you would want to look at bounce rates and time spent on the website. But that's not always possible. In such situations, looking at the relevance of the content to search intent can provide some indication. Follow these up with the criteria below, and you get a fairly strong indication of the value of your portfolio.
Website information accurate and updated regularity
Access to information regardless of browser or software platform
Website availability and reliability — is it efficient and always-on?
 
The impact of quality content 
Quality content is defined by quality data. Companies can't control how Google's constant changes and refinements to its algorithm affect page scores and rankings. What they can control is how they go about generating quality content that audiences value. 
Teaming up with a Data, Analytics & Insight provider can be highly valuable in this regard. The goal is to develop an effective SEO and content marketing strategy that revolves around organic search, focused keywords and up-to-date information that informs, educates and engages with a target demographic. This is, of course, to generate stronger leads, conversions, rankings and higher engagement. 
 
The importance of code in backlink strategy
The role that search-friendly code plays in the overall optimization of your site is often not stressed upon enough. Validating your code for search helps attain a better search ranking. Having a clean code that makes it easy to link to your content helps even more. Take into consideration having "dofollow" and "nofollow" codes. Have you considered using rel="noopner?" in your code? Last but not least, are you picking the right keywords and anchor text for context? When it comes to acquiring quality backlinks, it is all about great content — and setting realistic expectations. 
 
Challenge your team to think about the following approach:
Backlinks: Understanding the value of backlinks from high authority sites while using organic or natural language for keywords and phrases
Storytelling: Tell an exciting story, be conversational and ensure that all writing delivers real value
Digital intelligence: Define and establish best practices around actionable reporting to gather and measure the impact of SEO against business goals 
Be trendy: Being savvy about staying on top of the latest trends is a crucial business differentiator
 
Most importantly, understand that ROI from a backlink strategy might take some time to reflect in your bottom line and makes it even more critical to take a strategic approach. If your team needs time to build their strategic capabilities a digital strategy partner, like Appnovation, can bring valuable expertise to your vision.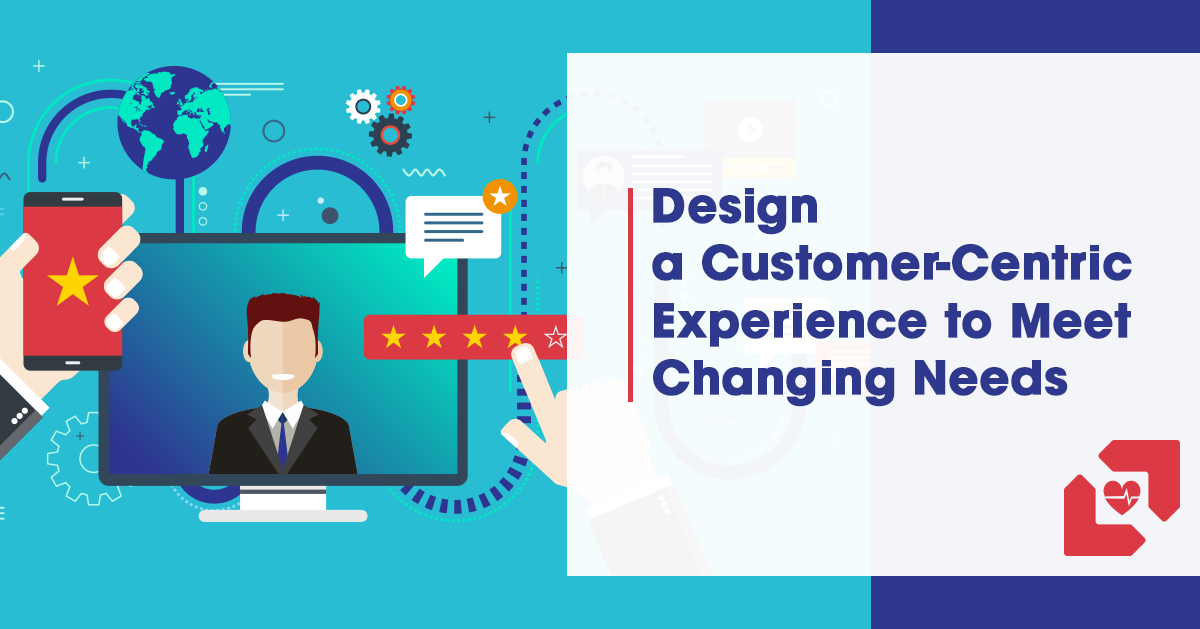 Design a Customer-Centric Experience to Meet Changing Needs