Appnovation is proud to introduce our group of mentors, volunteering their time in the Vancouver Technovation Challenge. 
In this 6-part blog series, we will be exploring topics including inspiring women in the industry, an introduction to our teams, and tips and recommendations for young women wishing to pursue a career in technology. Stay tuned every other Wednesday for a Technovation update!
Rena Yung, Principal
Mentoring Team Fresh, Rockridge Secondary School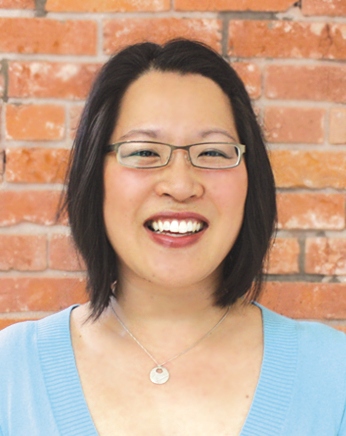 Rena Yung, one of Appnovation's esteemed Principals, is an asset and inspiration to women across the industry. Rena's career in technology has spanned over two decades, with a variety of startup and large enterprise employers in the Project Management (PM) field. Although Rena's career path wasn't intentional upon graduation from Simon Fraser University (SFU), she quickly fell in love with the industry's innovative, flexible, and fast paced environment.
The role of women in technology has remarkably changed over the past 20 years. Historically, there were few women in management positions, with less involved in development and coding. Rena was able to excel in her role with guidance from a strong female mentor and manager. Rena's mentor helped her navigate a path to success, and was able to point her in the direction of new opportunities.
The Technovation mentoring program is a chance for Rena to share her learnings with a group of eager young women building an app to monitor mental health.
"I'm excited to participate in Technovation, it's a great chance for me to share any advice and experience that I have, and a good opportunity for me to learn about their generation and how these girls perceive and approach things," comments Rena.
Rena has had the opportunity to work with university students through Appnovation's co-op and Portico programs, but is looking forward to sharing this experience with high school girls. Rena hopes to impart some of her PM expertise with her team, including enhancing their creativity, removing any thoughts barriers to entry (girls can code!), and sharing management skills around how to oversee a project from end-to-end and project structure.
"I think it's amazing that SFU is promoting diversity in sciences, technology, engineering, and math. I graduated from this university; it's great to be working with my alma mater on this program."
Bao Pham, Developer
Mentoring Team Fresh, Rockridge Secondary School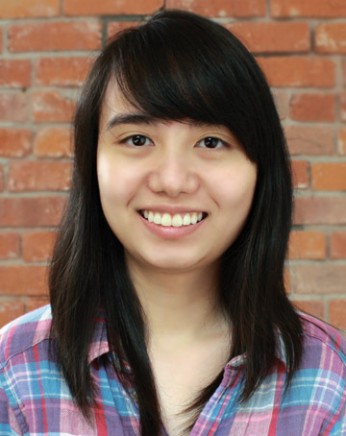 Bao Pham is an open source developer at Appnovation Technologies, with a degree in Math and Computer Science from The University of British Columbia (UBC). Bao's journey into the world of technology started through UBC's admired co-op program, with a placement at Appnovation. Through this placement Bao was able to gain ample experience, and learned valuable lessons in confidence from her female co-workers. Bao admits that prior to joining Appnovation she experienced confidence issues, which have diminished by interacting with successful and knowledgeable women at work. 
"I've always had this feeling ever since I was young that there's an implication for girls to act a certain way. I'm quite rebellious in the sense that I want to do the opposite," says Bao. "I'm really excited to hear about the fun and creative opportunities for girls in tech."
Bao has experienced gender stereotypes in the tech industry. She explains that women are often not taken seriously, are perceived to not understand technology, and are believed to be less skilled than their male counterparts. Bao, however, has found a way to rise above these conventions, as she is one of Appnovation's most talented and promising developers.
Bao is excited to participate in the Technovation program because she knows the value of interacting with professionals who can lead you on a path to success. Bao hopes to teach her team to always be curious, ask 'why', and know that there is always a creative solution to any problem. She encourages girls to think about everyday problems, and what tools can be used to solve them. Bao recommends GitHub for girls who want to explore their technical creativity further as a great resource to find a beginner project, network with other developers, and find their niche. 
Wendy Leung, Pre-Sales Manager
Mentoring Team United Utopians, Rockridge Secondary School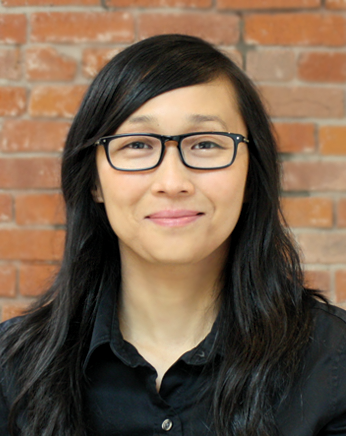 Wendy Leung, Appnovation's Pre-Sales Manager, got her start in technology through computer camp as a young girl. It was the combination of a Commodore 64, Compute magazine, and a desire to learn that gave Wendy a case of the 'tech bug'. After graduating from university, Wendy enrolled in the BCIT Computer Systems Technology program, where she learned to code in C, C++, and Java. Wendy's career has led her to a variety of roles in technology from coding and 3D animation to project management. It's rare to find a skilled professional with such a diverse background as Wendy's, which will be a definite asset to her Technovation mentees.
The Commodore 64 was more than a programming tool for Wendy; it opened her mind to the fact that you can do anything you set your mind to and the sky's the limit. This wasn't as evident when Wendy started her career in technology, and it never occurred to her that she could diversify her role from coding. Now, there are so many more opportunities for women to take advantage of, especially with the support of a strong mentor.
"I really encourage girls in tech to seek out a strong mentor to get that exposure to different skills and opportunities, even outside of your school or work," says Wendy. "In today's market there's rarely a defined career path anymore. Leave your mind open to explore different opportunities in the job market."
Throughout her career Wendy has had the opportunity to work on a variety of innovative industry projects, including the creation of the WheelTrans Interactive Voice Response system for the Toronto Transit Commission, and managing animation teams delivering Virtual Task Trainers for turboprop engines, armored vehicles, and countermeasures. She's enthusiastic about adding another 'cool' project to her repertoire. Wendy hopes the girls of Team United Utopians can walk away from this project with the skills they need to communicate effectively in teams and in their future endeavours. Wendy notes, "Success is all about communicating and working with others to achieve a common goal; technology is a way to enable that."

Rose Nguyen, Senior Business Analyst
Mentoring Team United Utopians, Rockridge Secondary School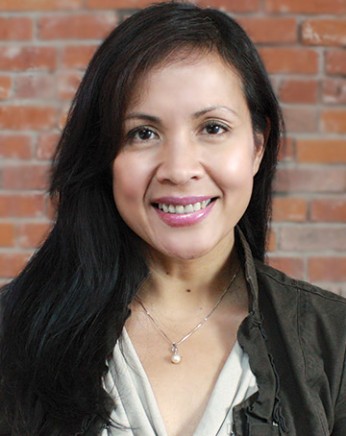 Rose Nguyen is one of Appnovation's skilled Senior Business Analysts. Graduating with a BBA, Rose opted to take a programming course to increase her competitive edge in the growing tech industry. Rose's role in management changed to a business analyst, combining her interpersonal management skills with her technical prowess. Rose has interacted with a number of large, international clients, and has worked abroad in Harare, Zimbabwe.
Technology has always been a passion for Rose, who is often found reading the latest tech news, discovering the innovation behind building rockets, and Tesla's efforts to rebuild the car. Rose's role as a BA with Appnovation keeps her busy by determining business and functional requirements with clients, liaising with the development team, and managing the scope and change requests of projects. Rose will be using her PM and BA skills throughout Technovation, and hopes to mentor the girls on teamwork ethics.
"Technovation is an opportunity I wish I had at this age," comments Rose. "When I was growing up there weren't programs like this for girls to get involved in technology. Nowadays, girls have an abundance of choices available to them as children and parents become more informed via technology. Technovation will be an educational opportunity for me as well, learning and discovering how this generation approaches technology."
Rose's advice to the girls? Don't be intimidated. The Technovation program is structured in a way to mirror the real workplace; girls will be participating in many real aspects of app design and implementation. Rose hopes that her team can rise above any limitations, engage in effective communication, and discover how working in the tech industry (and at Appnovation!) is a fun, positive experience.