As we discussed in Part 1 of our Website Accessibility series, web accessibility refers to the inclusive practice of removing barriers that prevent interaction with, or access to websites, by people with disabilities.
When sites are correctly designed, developed and edited, all users have equal access to information and functionality. That's the plan. That's the goal.  
As this series is highlighting, Drupal website accessibility is something about which our Appnovation team is acutely aware, and actively working on. Whenever we audit and evaluate the features of our own site, we look to immediately remove any identified accessibility barriers, and are just as vigilant in terms of client sites, including Drupal website accessibility considerations from the start.
Even after the initial launch, or relaunch of a client site, we are also aware that ongoing support and maintenance is important for our clients, which is why we offer packages to ensure ongoing accessibility needs are met.
When developing a new site, it is advisable to incorporate accessibility into the initial planning. That said, companies with existing or older website designs have to address accessibility issues retrospectively (as we all do, as accessibility functionality improves), so they have their site audited to deliver suggested alterations.
Many of the audit results depend on the CMS, which plays a major part in how accessible a site is, or can become. Having researched the most recent website accessibility audit surveys, I have discovered that the most common elements that required immediate alteration were:
Heading Structure

Visible Focus

Alternative Text for Images

Colour Contrast

Skip Link

Keyboard Traps

Carousels and Slideshows: no controls

Forms

Captcha
Specifically, in terms of Drupal development, there is an ongoing focus on website accessibility, making it one of the more recommended platforms for those looking to upgrade or build in accessibility.
For example, the Drupal community contributors are continually to rolling out accessibility improvements (to both the visitor and administrator sides) including:
Search Engine Form and Presentation

Drag and Drop Functionality

Colour Contrast and Intensity

Adding Skip Navigation to Core Themes

Image Handling

Form Labelling

Removing Duplicate or Null Tags
Ongoing alterations are not just important in terms of user experience for those with disabilities, they are an important part of determining the most efficient CMS. Drupal is clearly committed to website accessibility, as shown by their own site's acknowledgement:
"As an inclusive community, we are committed to making sure that Drupal is an accessible tool for building websites that can also be accessed by people with disabilities"
In many ways, this quote could be used for the platform on which to base any audit, and the springboard from which to address necessary alterations. Any audit-recommended alterations should, of course, be done to ensure that the correct standards are met, as outlined on  WCAG 2.0 and ATAG 2.0. with all elements of the site considered...
So, how important is an audit, if you feel your company site is not meeting accessibility standards? Well, consider the fact that this is your digital destination, which can be reviewed by users just like a hotel on TripAdvisor, and what people think matters.
When we completed our projects with the University of California and the University of Phoenix, an extensive part of our QA was ensuring that web accessibility was on point, and any reviews would be favourable.
But, more than this, website developers should care about the UX, not as an afterthought, but as an intrinsic part of what users will need to enjoy a full, unencumbered experience, from homepage to checkout, from browsing to booking. And, if you do want your site to be audited, and are willing to implement any and all suggested changes, that will enable you to set new standards for your own digital experience, and that of all your users.
Just in case you missed it, don't forget to check out the first part of our series,  Drupal Website Accessibility, Part 1: The problem, and why it matters… and keep your eye out for Part 3, coming soon....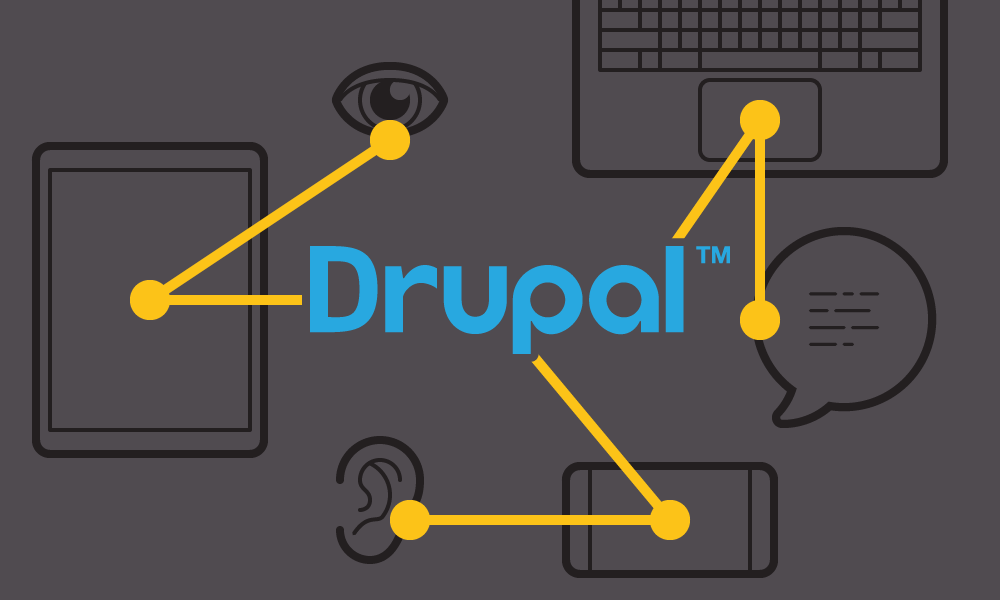 Website Accessibility, Part 3: Remediate or Rebuild?