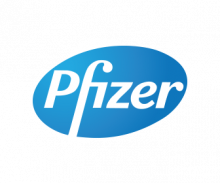 "This has been the smoothest project I have worked on in my 5 years of digital at PCH! ...excellent development / project management of Appnovation."
Pfizer Manager - Client Partner, Business Technology
Appnovation helps organizations and their people become more agile, by delivering clearly defined qualities that allow organizations to respond quickly and efficiently, to changes in their environment.
Simply put, Appnovation can help organizations and their people become more agile.
Corporate agility refers to clearly defined qualities that allow organisations to respond, quickly and efficiently, to any and all changes in their internal and external environment. The key to this, as Appnovation's corporate agility experts are quick to point out, is to deliver these responses without any loss of either your momentum, or your company's digital vision.
Our approach is based on flexibility, adaptability and an inclusive digital solution for your company, delivering both corporate agility and readiness in a time and cost effective manner. When it comes to your long-term digital strategy, corporate agility is critical, especially as industries become more competitive in a global marketplace. Our belief is that a carefully constructed blend of tested methodology and innovative digital strategy is the way to go, keeping your business agile and competitive.
Corporate Agility Transformation Services
Appnovation's team of experts will guide you through the most streamlined and effective ways to evolve your business, through innovation, adaptation, and delivery of a fully agile corporate culture.
Our corporate agility transformation team, experts in change management design and implementation, target operating model design, as well as PMO and program management, will take the time to listen to you, looking to understand your current corporate ecosystem, assessing your cultural readiness, and creating a plan for appropriate and valuable changes.  
Whether it's leadership consulting, the need to re-architect your company platforms, or merely increase your corporate agility across the board, Appnovation is here to achieve your goals, and to help your enterprise:
Achieve full visibility into your company's current set up
Define and set out your desired goals, results and metrics
Create a plan to reach those goals
Deliver coaching, training, and product support
Remove blocks and facilitate corporate agility changes
Create plans and coordinate agile development
Provide internal coaching capabilities
Target Operating Model Design
Moving to a new way of operating, especially for an enterprise level entity, can be a daunting task to say the least. As experts at helping organizations evaluate their current operations and create a Target Operating Model, Appnovation offers a systematic, yet tailored approach to support your organization to achieve its strategic operating targets.
We are committed to helping clients with a variety of initiatives, from transforming their current operating models (COMs) to designing completely new Target Operating Models in response to various business scenarios, confirming that the vital components of the business are in sync with the strategy.
Having rich experience across a variety of industries enables Appnovation to provide sector specific operations recommendations for Target Operating Model creation, but also allows us to leverage best practices from other businesses that may add additional value.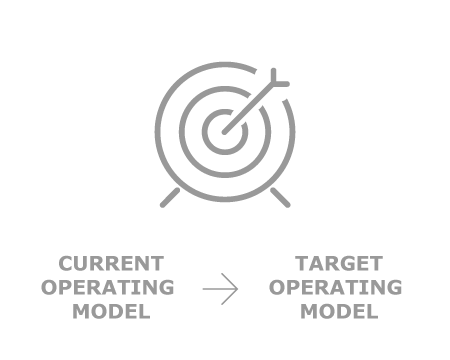 ​
Shared Services Modelling
Shared services within organizations, especially in their IT departments or software development groups, are facing new and ever-changing pressures, including swiftly changing internal customer support patterns, technology disruption, alternative forms of services delivery like cloud providers and outsourcing, labor, resourcing and human capital issues and more, adding up to a challenging climate for any shared services center or operation.
To this end, being able to effectively design, develop and deliver a quality shared services center or operation has become a most critical factor for the future success of any enterprise level entity.
Appnovation is moving shared services to the next level — looking to integrate departments like human resources, finance, operations, IT, supply chain, and/or other business administrative services into a single, high-performance fully functional shared services center or operation.
Showing such results as significantly reduced overhead and much lower costs to streamlined vendor relationships and ongoing cross-functional continuous improvement, Appnovation clients are finding plenty of benefits to the shared services approach.
Change Management Design and Implementation
Appnovation is a global leader in providing digital services and solutions, helping companies around the world deal with the impact of change on both their people, as well as their organization and business strategies.
Without change management, the risk of failure is substantial when implementing and/or integrating new business strategies, technologies, processes, etc. That is because to have successful "change" involves the organization's people to adopt new ways of thinking, operating, and even behaving, to reach company targets and achieve lasting benefits.
Change management is what is needed to bring all the right resources (including people) together in ways that can capitalize on the benefits and provide near unending success. Strategy, technology and plans will only get your organization so far, change management is key to making sure preferred outcomes not only happen, but also stick with true conversion and solid adoption.
Appnovation is a leader in providing comprehensive and innovative solutions that can help enterprise level entities deal with the effects that change can have on their people, the organization, future growth and business initiatives and strategies. 
Our teams always work closely with clients to execute the change management strategy, objectives and deliverables to ensure change happens both effectively and efficiently.
PMO and Program Management
With more projects happening at your organization and more personnel and resources required to complete them, things like growing costs, disjointed communications and too much documentation start to become larger and larger issues that must be dealt with.
Whether your organization needs devoted team or already has a Project Management Office (PMO) that is just underperforming Appnovation can help. Our experts can establish (or optimize an already existing one to be) a tailored PMO solution that is responsive and flexible, able to achieve even the most demanding of organization's strategic goals.
Our PMO solutions are known in the market to be reliable and effective as we operate one for ourselves to help with the projects we deliver for some of the biggest brands on the planet.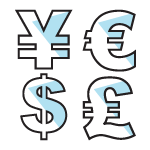 Competitive Rates & Project Quotes
Shopping quotes for your next Corporate Agility & Readiness project? We offer competitive rates for our corporate agility experts and consultants and quote aggressively on projects.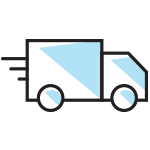 Proven, Rapid & Trusted Delivery
Using agile methodology, always keeping you in the loop. Streamlined delivery, cost effective projects, designed to match your goals, timeline and budget.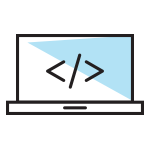 Corporate Agility Experts
Our Corporate Agility Experts and consultants can help organizations and their people become more agile: to respond, quickly and efficiently, to any and all changes in their internal and external environment.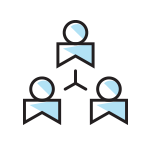 Transparent, Collaborative, Communicative
Complete project visibility from day one, working with you, and for you. Using email, phone, chat, Skype, and Google Hangout for clear, constant communication.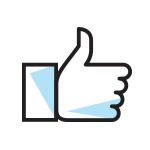 Customer Satisfaction is the Priority
Our clients are happy, thanks to dedicated account and project managers, consistent delivery teams and open communication lines. We know because we ask.
Why Customers Choose Us For Corporate Agility and Readiness
Ability to assist clients out of the technology world and into their business processes and culture
Depth of experience working with both large multinationals and smaller local companies
History of providing support for organizations moving through agile processes
Friendly, collaborative, transparent and communicative client-focused approach
Multidisciplinary group of 300+ professionals based in Asia, Europe, North & South America
Proven track record of helping companies experiencing a quick growth period
Reliable, consistent and quality delivery track record
Shorter development times translating to lower costs
Thorough quality assurance (QA) testing before "Go Live" events
Unparalleled open technology expertise and experience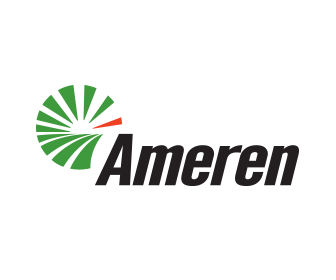 Featured Corporate Agility & Readiness Project
MuleSoft Integration Flows
Ameren
Ameren, based in St. Louis, Missouri, is a holding company for several power & energy companies. The company serves 2.4 million electric, and 900,000 natural gas customers across 64,000 square mil...
Get In Touch & Get Started Today. We're ready.
As a leading global Digital Transformation services and solutions provider, Appnovation's client list speaks for itself. We have helped organizations from around the globe, across multiple industries, with digital strategy and corporate agility, enabling them to become more competitive in the global marketplace. Our belief is that a carefully constructed blend of tested methodology and innovative digital strategy is the way to go, keeping your business agile and competitive.
Appnovation offers a full suite of corporate agility and readiness consulting services provided by experienced professionals. If you're looking to become more agile as a company, we're the experts you want to talk to. Complete the form, email us at contact@appnovation.com or contact us directly by phone at one of our many global office locations to talk about your next or an upcoming project.