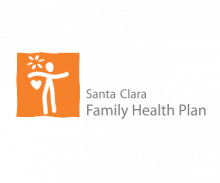 "Their team, from top down was amazing and provided top notch support to our team, and has continued to be a great partner as we move to a relationship in which they will assist with content management long term."
Santa Clara Family Health Plan Interim CIO
Appnovation is moving shared services to the next level — looking to integrate departments like human resources, finance, operations, IT, supply chain, and/or other business administrative services into a single, high-performance fully functional shared services center or operation.
Shared services within organizations, especially in their IT departments or software development groups, are facing new  and ever-changing pressures including swiftly changing internal customer support patterns, technology disruption, alternative forms of services delivery like cloud providers and outsourcing, labor, resourcing and human capital issues and more, adding up to a challenging climate for any shared services center or operation.
To this end, being able to effectively design, develop and deliver a quality shared services center or operation has become a most critical factor for the future success of any enterprise level entity.
Appnovation is moving shared services to the next level — looking to integrate departments like human resources, finance, operations, IT, supply chain, and/or other business administrative services into a single, high-performance fully functional shared services center or operation. Showing such results as significantly reduced overhead and much lower costs to streamlined vendor relationships and ongoing cross-functional continuous improvement, Appnovation clients are finding plenty of benefits to the shared services approach.
Shared Services Model Experts
Challenging legal and economic conditions are motivating a proliferation in shared services centers and/or operations as a means to realize reduced costs and greater efficiency. Furthermore, specifically today, globally, there are now more enterprises possessing shared services operations that support multiple functions rather than those doing only a single function.
Shared services is an operating model that delivers corporate support, consolidating and combining services from the headquarters and other business units into a distinct operating entity based on market-like principles.
Principles of Shared Services include:
Price Transparency - each service is priced and therefore business units can determine how much they want.
Market Responsiveness - business units determine the levels of service they want, not what employees think they need.
Business Management - not managed like a fixed cost, but more managed like a business unit, providing services internally and even potentially externally.
Proliferation of Best Practices - identify and install best practices globally
Services Culture - treatment of business units as customers, offering services they value and charging for them
Standardized Processes - create simplified processes that are standard, maintained and can be improved upon swiftly  
A shared services center or operation must be able to compete strongly and consistently with outside vendors. Business units operate normally under marketplace governance in all other respects — they must be open and have the freedom to look for support and other services offerings that meet the same types of tests.
Proprietary ways of doing things and the culture of the corporation are on the outside looking in while best practices have the inside track, if the business units are to gain competitive advantage.
Internal customers are the buyers and can dictate their service needs and services providers must be able to meet those requirements, and those provides can expect to have their offerings (even their ability to offer) evaluated using key performance indicators and measurable criteria.
When so organized and operated, the shared-services center becomes like another business unit, viewed and managed just like an outside vendor would be, with no alternative but to be competitive on pricing and level of services provided.
Shared Services Model Consulting
Appnovation's Shared Services Consulting Team's primary goal is to plan, build and support Shared Services Centers to become extremely effective and efficient, top quality providers of services, exceeding even the most demanding of customer expectations.
Our experts have hands-on experience from years of shared services center setups, change management projects, process re-designs and organizational restructurings.
Our consulting services are tailored to meet the engagements needs and challenges that share services center operations face, while at the same time offer outstanding guidance in managing stakeholders, the project, migration, initial and ongoing performance, change and communication.
Furthermore, our consultants can help you and your organization with strategic planning, design, implementation, and improvement, using their deep cross-functional expertise. Throughout the process, we will work with you collaboratively and with the greatest transparency to ensure your shared services project's success.
A focus on getting results that can include:
Growth Acceleration through the ability to integrate companies more rapidly, enter new markets quicker, launch products and service lines faster, manage costs and pricing better, and perform much deeper prospect, customer and market intelligence
Organization simplification that frees up managers' time to focus on better serving customers, standardizing business processes, motivating employees and raising their expertise, and getting employees to concentrate on what they can do best
Lowering of costs significantly through a combination of wage reductions, decreased vendor spends and infrastructure consolidations.  
Greater focus on the customer by aligning all parts of the shared services center(s)/operations to revolve around adding value and doing what is best for the customer.
Shared Services Model Consultants
For the creation of new or refinement of an existing shared services operation, Appnovation uses our deep and expansive consulting expertise to compare and contrast your current state operation with industry best practices, results and our expert's own experiences.
Equipped with this valuable information and analysis, Appnovation can help your organization build the right solution to handle a specific business problem or need, or create an operations-wide business transformation strategy to help your shared services center become a best in class operation as well as greatly accelerating time to value.
Appnovation will help you and your organization:
Build a best in class project and program management office and/or capabilities to better control such initiative critical things as cost, scope, time and quality of your own internal projects
Learn how to effectively manage, deploy and best human capital and technological resources
Determine the appropriate investments, organization, infrastructure, technologies and tools to support the various processes and procedures necessary for your shared services center/operation
Run training and skills development workshops targeted at your organization's and its people's specific needs
Create a fully functioning, efficient and effective operational model
Form the leadership, governance and agility needed to guarantee continued success

Shared Services Center - Planning, Design & Build
Provide blueprint for creating a successful shared services center/operation.
Define and refine the company's organizational and operational strategy
Design and develop the implementation plan
Include and incorporate change management in the setup phase of the project
Construction of a shared services framework and stakeholder alignment/management
Mature a recruitment and onboarding approach
Implementation and migration risks assessment
Enable access to government grants
Project Management Migration
Save the organization and its people time by avoiding common missteps and pitfalls.
Present migration management best practices toolkit
Support stakeholder alignment and relationship management  
Outline required change management stages and platforms
Define organizational requirements and supply knowledge transfer and a work-shadowing guide
Evaluate and tailor the migration and risk assessment frameworks
Assist in accessing government financial grants
Existing Design & Processes - Overhaul, Transformation and Improvement
We can perform high level assessment interviews, organizational analysis and in-depth workshops.
Performance gap analysis
Organizational and process redesign
Simplification and standardization of processes and procedures
Set of meaningful metrics and KPIs
Improved relationship/partnering between shared services center/operation and business unit
Stakeholder, managerial and employee strategic agreement and alignment
Introduce and assist in executing culture change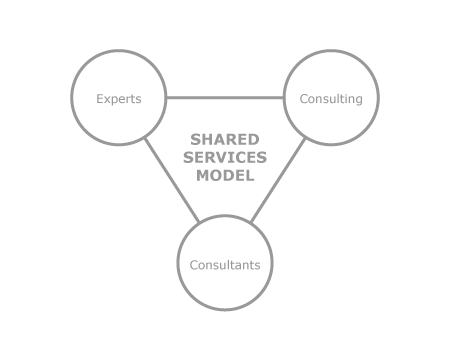 ​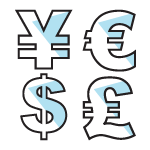 Competitive Rates & Project Quotes
Shopping quotes for your next shared services model consulting project? We offer competitive rates for our corporate agility experts and consultants and quote aggressively on projects.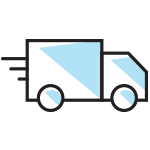 Proven, Rapid & Trusted Delivery
Using agile methodology, always keeping you in the loop. Streamlined delivery, cost effective projects, designed to match your goals, timeline and budget.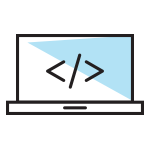 Share Services Modelling Experts
Our shared services model experts and consultants can help enterprise level entities looking to transform their business and take it to the next level.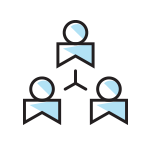 Transparent, Collaborative, Communicative
Complete project visibility from day one, working with you, and for you. Using email, phone, chat, Skype, and Google Hangout for clear, constant communication.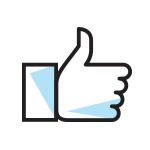 Customer Satisfaction is the Priority
Our clients are happy, thanks to dedicated account and project managers, consistent delivery teams and open communication lines. We know because we ask.
Why Customers Choose Us For Shared Services Modelling Expertise
Advanced analytics and automation to unlock more value for your enterprise.
Competitive rates for shared services modeling consultants
Friendly, collaborative, transparent and communicative client-focused approach
Improve services and reduce costs with strategic shared services modelling
Methodology for support functions from sales & marketing to customer service, supply chain and R&D
Multidisciplinary group of 300+ professionals based in Asia, Europe, North & South America
Proven track record of successful project delivery
Target change throughout an organization to drive corporate strategy and growth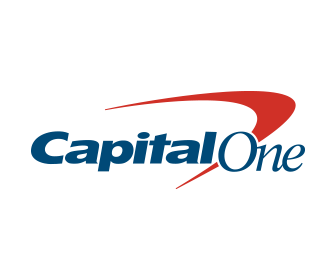 Featured Corporate Agility & Readiness Project
Agile Jira Software Solution
Capital One
Capital One Financial Corporation is a bank holding company specializing in credit cards, auto loans, banking and savings products headquartered in McLean, Virginia. Capital One is the eighth-largest ...
Get In Touch & Get Started Today. We're ready.
Do you need help with shared services implementation or would like to set up a custom shared services modelling solution? Appnovation can help you take shared services to the next level. If you are looking to integrate departments like human resources, finance, operations, IT, supply chain, and/or other business administrative services into a single, high-performance fully functional shared services center or operation, we are here to help you get there, with our proven track record of project deliver to back us up.  
Our shared services model consultants are standing by to lend a hand. Appnovation's Corporate Agility & Readiness services can ensure your company is as efficient and effective as possible. Complete the form, email us at contact@appnovation.com or contact us directly by phone at one of our many global office locations to talk about your next or an upcoming project.