Omni-Channel Strategy Experts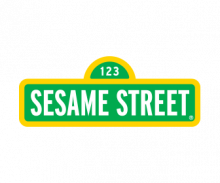 "We're pleased to work with Appnovation to help manage the engaging educational media we produce for children around the world - content that helps them grow smarter, stronger and kinder."
SVP Information Technology, Sesame Workshop
Appnovation's omni-channel strategy experts can create and deliver the seamless holistic experience that connected customers want at their fingertips.
As the digital landscape becomes ever more far-reaching and multi-layered, creating digital disruption to existing sales models, having an omni-channel marketing strategy is critical. A well thought out and expertly structured omnichannel strategy ensures that retailers can connect with customers across multiple physical, as well as digital channels, allowing them to deliver on their brands' explicit and implicit promises.
It's all about creating and delivering an integrated online eCommerce experience, based on a combination of multi-channel user experiences across mobile, desktop, telephone, and even in the good old brick and mortar store.
Appnovation's digital solutions experts have the experience to not only deliver an omni-channel strategy, but to ensure that it speaks directly to the need of your customer base. Unlike multi-channel sales (which is simply trying to maximise the sales on each of those channels), the approach to developing this strategy is fully focused around the customer user experience, and how important this to drive  your sales.
Omni-Channel Solutions Delivery
Channel Ecosystem & Integration
From networks to devices, mobile analytics to mobile performance management tools, the omni-channel ecosystem is one of many components.

The reality is that consumers are not just looking for, but demanding streamlined shopping experiences, delivering the ability to move from shopping in-store to online with seamless efficiency. As Appnovation's experience of digital solution delivery can attest, it's all about constructing and integrating platforms that no only support and work with each other, but work towards achieving the same business goals.
With a personalized ecosystem integration strategy, Appnovation can help you achieve greater capabilities across many areas, including:
Personalized customer experiences
Omni channel retail on all digital platforms
Superior customer service experiences
Targeted/relevant retail offers
Repeat and greater sales-per-visit business opportunities
Consumer purchasing pattern data analysis
With all this information, and a careful analysis of data gathered by integrated systems, Appnovation can identify where, when and what consumers are buying, and how they are behaving on your site. In turn, this provides your company with the chance to improve purchasing decisions, efficiently schedule company resources, and develop highly targeted and informed marketing campaigns.  
Our digital strategy service is also important in helping your business your business keep up to date with emerging technologies, growing trends, and new processes in the eCommerce arena. Whether it is personalized in-store services, buy online and pick-up in-store processing, mobile offers/vouchers, or any omni channel ecosystem component, we can help you identify, optimize, and deliver.
Put simply, without an integrated ecosystem, your omnichannel retail goals could be both derailed or worse, move your sales potential backwards. Whatever your specific  business goals may be, our team of digital channel integration experts will collaborate with your team to understand those goals, and deliver full integration across your existing ecosystem, or advise how to create a new one.
Omni-Channel Marketing Strategy
Physical & Digital Environment
Integrating both your physical and digital environments is an important part of the omni-channel strategy.
From a physical point of sales to mobile platforms, across loyalty and reward promotions and beyond, your eCommerce strategy needs to be focused on customer experiences across the buying spectrum.
End-to-end Experience
When focusing on customer retention, the end to end customer experience is both important and valuable. Looking at, and understanding the interactions between your customers and your enterprise, is a key component in delivering a better user experience, and heightening customer satisfaction.
An end to end experience can relate to, or include the customer experience, brand experience, and product experience, so it it important to deliver a seamless user experience across all elements of your website.
Channel Effectiveness
The online retail landscape is ever changing, and for many online merchants, keeping up with that constant innovation can be difficult. The constant motion of eCommerce advances continues to transform consumer behaviors and, simultaneously, heighten expectations.
As retailers look to find new ways of engaging with their consumer base, they must keep all their platforms both fresh and seamless, be it online, in store, social media or omni channel.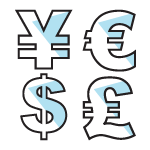 Competitive Rates & Project Quotes
Shopping quotes for your next omni-channel strategy project? Looking for help? Make sure you talk to us! We're known for our aggressive project quotes and very competitive rates for omni channel marketing strategy talent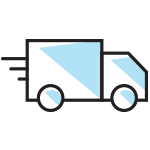 Proven, Rapid & Trusted Delivery
Using agile methodology, always keeping you in the loop. Streamlined delivery, cost effective projects, designed to match your goals, timeline and budget.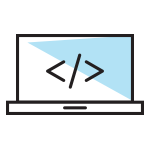 Experts at Omni Channel Strategy and Solutions
We know omni-channel strategy and solutions. We build great looking professional omni-channel customer experiences helping you deliver the experience your customers expect.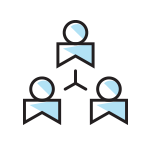 Transparent, Collaborative, Communicative
Complete project visibility from day one, working with you, and for you. Using email, phone, chat, Skype, and Google Hangout for clear, constant communication.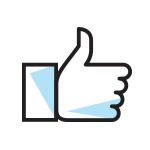 Customer Satisfaction is the Priority
Our clients are happy, thanks to dedicated account and project managers, consistent delivery teams and open communication lines. We know because we ask.
Why Customers Choose Us For Omni-Channel Strategies Consulting
Ability to integrate applications for true omni-channel experiences
Agile omni channel strategy and development methodology
Competitive rates for omni channel marketing strategy consultants and development talent
Created award winning omni channel solutions and experiences
Cross-functional team of 300+ experts based in North America, South America, Europe & Asia
Friendly, open, and collaborative way of working with clients
In-house, front-end experts: Business Analysts, UX/UI Specialists & Designers
Omni channel marketing, retail, healthcare, financial services experts
Proven track record of successful omni channel solutions delivery
Rigorous testing and validation of ideas throughout the design and development process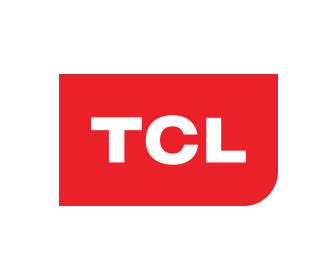 Featured Digital Strategy Project
TCL USA Drupal 8 Redesign
TCL USA
TCL (The Creative Life) is the third largest TV manufacturer in the world, which is currently enjoying a rapid expansion within the always-competitive American market. Such is the growth of this compa...
Get In Touch & Get Started Today. We're ready.
Shopping quotes for an omni-channel strategy project? Make sure you talk to us! Appnovation's omni-channel strategy experts can create and deliver omni-channel strategies that can be turned into seamless holistic experiences that connect customers at multiple points in their customer journey. We are also known for our aggressive project quotes and competitive rates for omni channel strategy expertise.
Complete the form, email us at contact@appnovation.com or contact us directly by phone at one of our many global office locations to talk about your next or an upcoming project. Omni-channel strategy expertise is unrivaled in the market and our digital development professionals have been able to leverage the omni-channel strategy to create and build some truly innovative and integrated, immersive and omni-channel experiences.