An online community to boost education and appreciation for plant-based coffee drinks.
Challenge
Existing misconceptions and hesitations surrounding plant-based coffee drinks.
Lack of information about milk alternatives amongst coffee drinkers

Minimal recipes using plant-based ingredients

Baristas lacked the experience and technique to create plant-based drinks
Solution
Create an online space based on the real-life wants and needs of baristas.
Four-week discovery period

Barista interviews to see what plant-based information they're interested in

Prototypes and task-based testing
Impact
Barista Unfiltered, an online community to connect and share techniques.
A free platform for baristas to come together and learn about plant-based drinks

Access to recipes and learning materials that could be used at home or on the job 
In need of similar solutions?
>>
Challenge
Alpro has been producing plant-based products for over 40 years, such as foods and drinks made from soy, almonds, hazelnuts, cashews, rice, oats, and coconuts.
In recent years, coffee culture has taken over the world and it's many people's first introduction to plant-based dairy alternatives.
There is a misconception that plant-based alternatives are less desirable in taste and texture than dairy milk. Plus, baristas often aren't trained to make coffee drinks with plant-based ingredients.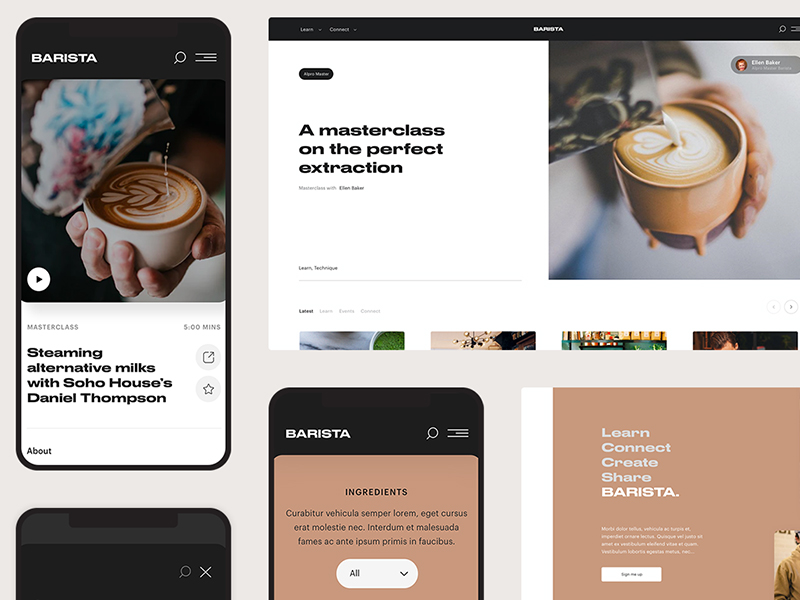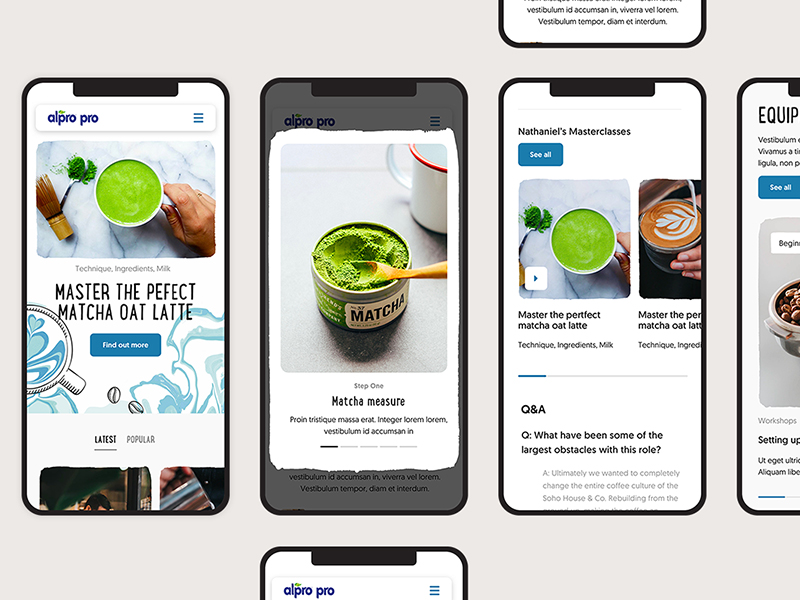 Solution
To help show people the possibilities outside of dairy, Alpro asked us to find the best way to connect with the passionate, diverse, and close knit barista community. 
We carried out a four-week discovery process, interviewing baristas with different levels of experience, and found that plant-based alternatives require new techniques and recipes – but they were ready to learn.
We created barista personas based on real people, developed concepts and creative roots, and made two prototypes. We then performed task-based testing on each one to find out what was working and what people wanted to see.
Impact
Barista Unfiltered is a welcoming online platform with training videos, recipes, techniques, and more. 
Thousands of baristas are coming together on the platform to teach, learn, tell their stories, share their love of coffee, and get inspired by all the possibilities with Alpro.
In need of similar solutions?
>>
UX
Design
User Research
Experience Design
Development Experience
Web Development