Region: Global
Type: Open Technologies
HQ: Portland, Oregon, US
Founded: 2005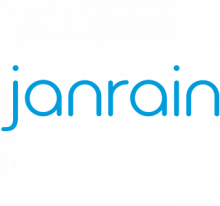 "Together with Appnovation, our solutions will help organizations to engage customers, improve online marketing strategy effectiveness and establish meaningful connections."
Janrain Vice President of Product
The best relationships start with meaningful connection. Janrain makes it easy to acquire and recognize customers across all devices, and collect accurate customer profile data to power personalized marketing. Janrain enables you to know who your customers are, anytime, anywhere. 
Brands that trust Janrain: Fox News, Intel, National Post, Pfizer, Phillips, Samsung, Whole Foods, Universal Music Group, and more. 
Recent Achievement: Deloitte's Technology Fast 500 (2014). 
Appnovation is a Janrain reseller and systems integrator partner. We work with Janrain on end to end implementions of all Janrain products for joint customers. Contact us for assistance with Customer Identity and Profile Management.
Easy for people to register on website and quickly sign in using the social network or email identities they already have. Proven results of increasing registration conversion rates by at least 50%.
Remove the need to build and maintain own registration systems. Customizable forms, profile pages, password management, and field validation ready at your disposal.
Automatically collects, stores and manages demographic, psychographic and behavioural customer profile data. Easy to integrate customer data with your existing marketing applications.
Enables your customers to only register or log in once to navigate across multiple sites. Creates a better customer experience.
Visual dashboards that empower you to see and segment customer profile data based on any demographic, psychographic or behavioural attributes stored with Janrain. Improve conversions and help you make better decisions with rich insights into social login trends, registration events, activities, and social sharing metrics.
Creates an interactive experience by providing commenting, ratings, and reviews features for your users. It sparks real-time conversations while building more complete user profiles.
Customer Identity Management with Janrain
Obtain a 360° view of a Customer Identity with Janrain.
Get In Touch With Us About This Partnership!
We work closely with our partners on various engagements in order to provide the best support for our clients. If you want to know about our relationship, products and/or services we resell, or have any questions regarding what we can do for you, don't hesitate to contact us today!