Flexpaths Information Portal
Challenge: Flexpaths wanted a platform that companies could use to communicate consistent, legally-compliant flexible working policies and to their employees.
Solution: Appnovation built Educate on the Drupal CMS. Companies are able to have a configurable portal that shares information from the Flexpaths website to provide information, tools and resources to their employees, managers and HR about flexible work policies. The platform is available in a quick start "Essential" version for smaller companies or an upgradable, customized "Enterprise" version such as the one built for American Express.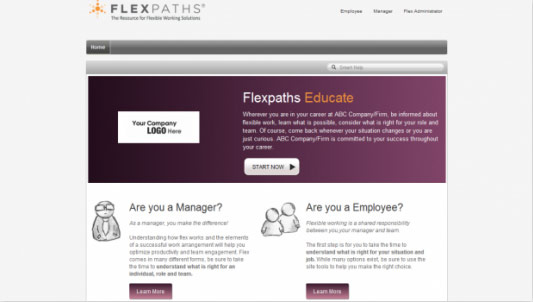 Project Highlights
Built on the Drupal CMS
Configurable portal that shares information
Platform is available in a quick start "Essential" version & upgradable, customized "Enterprise" version