Low Carbon Contracts Company
New Drupal Website
Government's Electricity Market Reform was designed to secure significant investment in low-carbon electricity generation. Two key mechanisms of that reform are Contracts for Difference (CFDs) and the Capacity Market. CFDs incentivise investment in low-carbon technologies by removing generators' long-term exposure to electricity price volatility, while the Capacity Market ensures security of supply in accordance with the agreed reliability standard.
Government has incorporated two companies, wholly owned by the Secretary of State for Energy and Climate Change, to manage key aspects of CFDs and the Capacity Market: The Low Carbon Contracts Company (LCCC) and the Electricity Settlements Company Ltd (ESC).
Both the LCCC and the ESC websites currently play a vital role in providing the correct information to aid the delivery of the Governments Electricity Market Reform. Each site is currently aimed at tackling challenges in the electricity sector.
The Low Carbon Contracts Company and the Electricity Settlements Company Ltd wanted to extend the functionality of their website, combining information into one easy to use source for stake holders with the backend of the website able to host a variety of applications to add better work flow efficiency.
Appnovation combined both the LCCC and the ESC pages into one common site that acts as a portal, guiding visitors to the areas of the site most useful to them. A redesign of the site visuals and layout improved the look and feel of the site, enhancing the user experience.
With the new flexible, intuitive and easy to use site, the LCCC and ESC Communications team can easily update and manage content, including webinars, forums and blogs.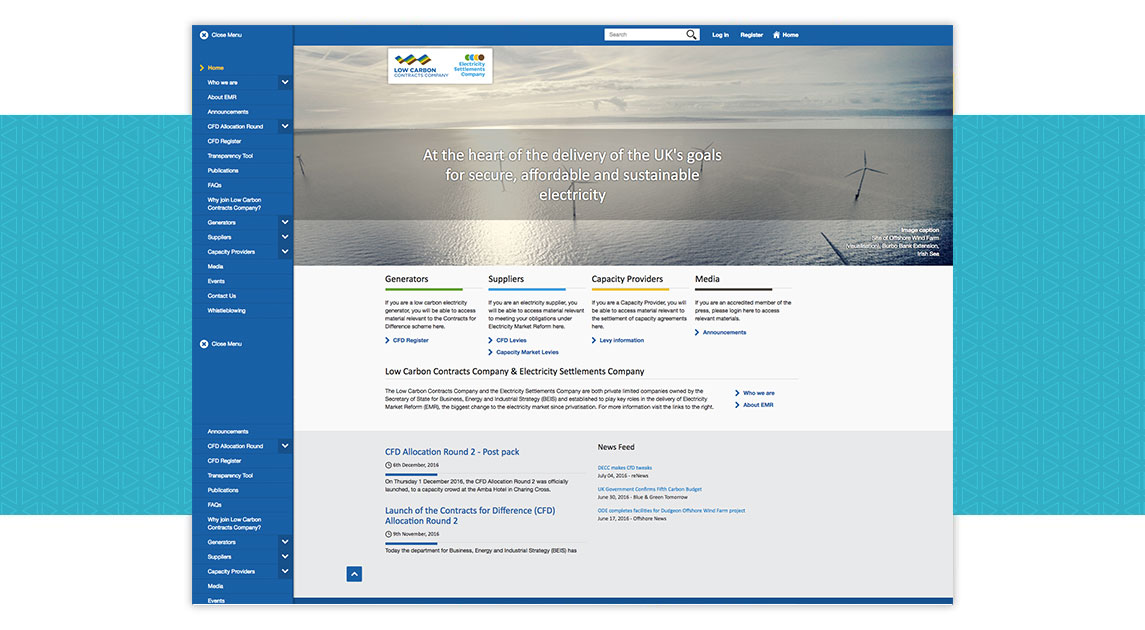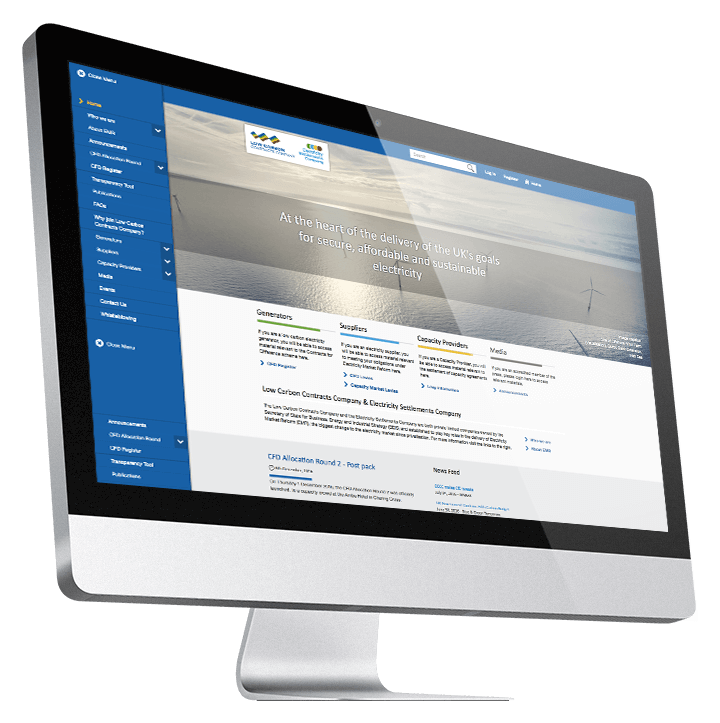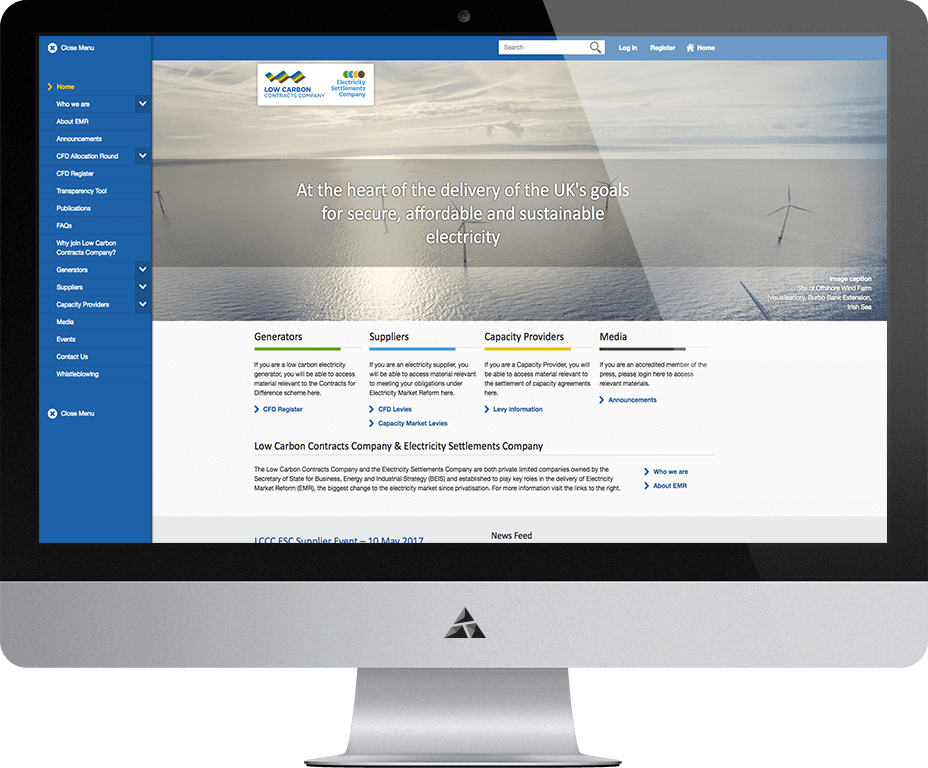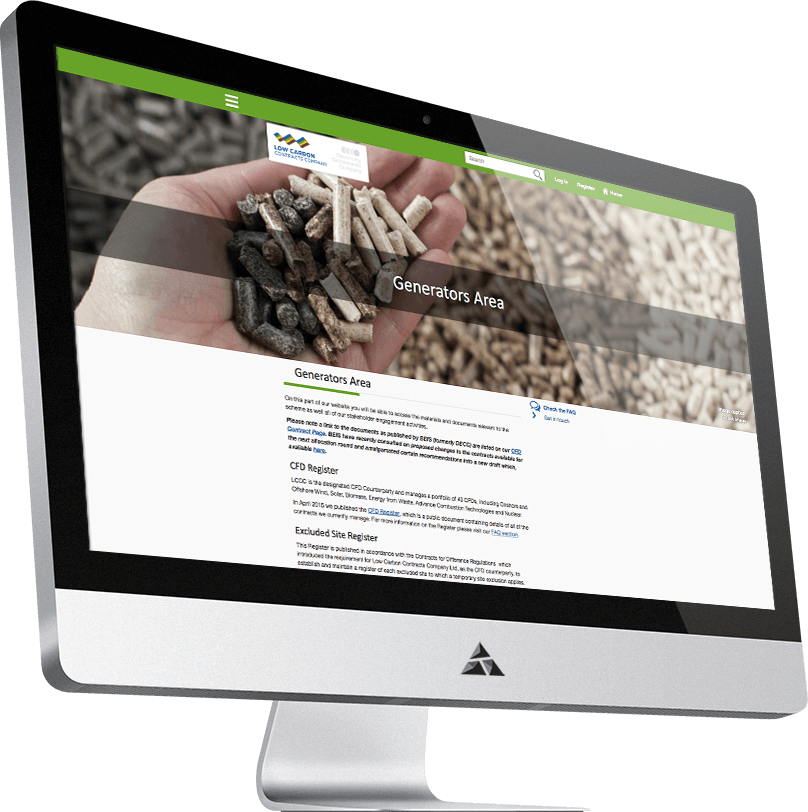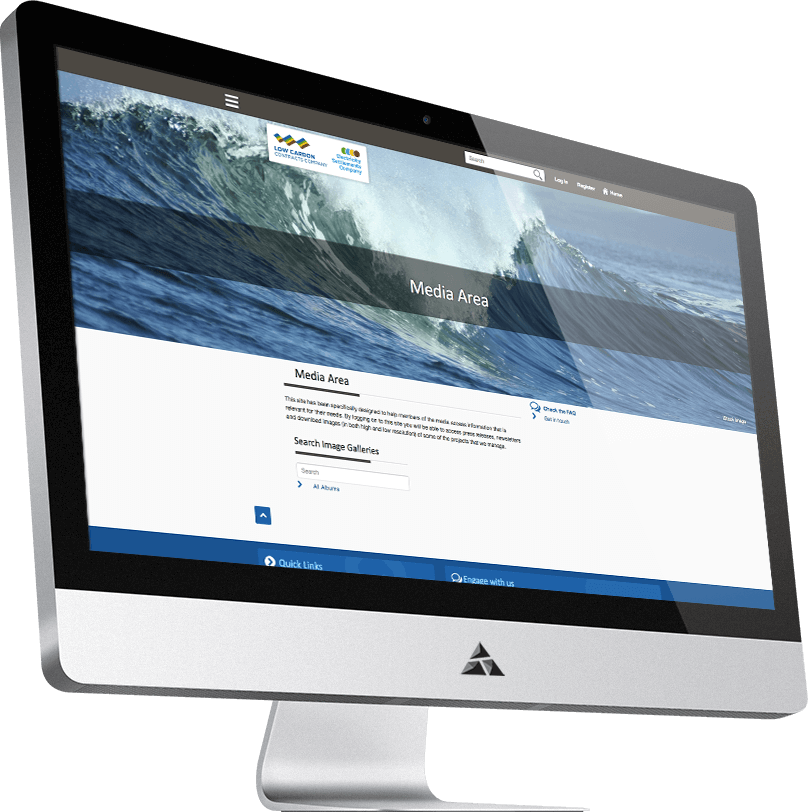 PREV
NEXT