Google Cloud Developers & Experts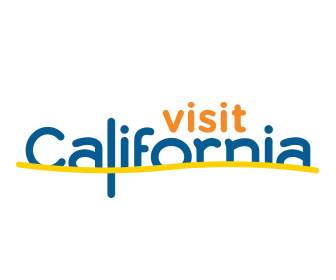 "Appnovation was the right strategic choice for Visit California. The company's creativity and innovation will allow us to continue to Dream Big through our digital marketing program, while sharing the California lifestyle through compelling content and an engaging online experience."
President & CEO of Visit California
Appnovation is a Google Cloud Platform Partner and provides system integration, implementation and development for companies and organizations wishing to take advantage of Google's Cloud Platform.
Our Google Cloud Platform developers and consultants can provide enterprise level entities with a full array of
cloud platform development services
for the Google Cloud Platform including custom solutions development, full scale implementations, ongoing support and maintenance, and, multi system and applications integrations. Specifically, Appnovation's Google cloud platform services experts are able to offer custom development and support services for Google Cloud Platform to meet your business and IT needs.
Appnovation's Google Cloud developers can help you migrate your legacy, proprietary, open technology and commercial software stacks to the cloud and join the thousands of clients that now enjoy the benefits of better, faster more compatible versions of their systems and applications. Moving to the cloud puts your organization on the international stage allowing your employees to work from any computer, anywhere in the world while increasing security and business efficiency.
Products & Services Supported
Compute - We can help your company or organization with any of Google's Compute products including Compute Engine, App Engine and/or Container Engine. Let our experts help guide your strategy and development when it comes to building out Google's Infrastructure-as-a-Service (IaaS), Platform-as-a-Service (PaaS) and/or ability to run Docker containers.
Storage - Google Cloud Datastore, SQL and Storage are all fully supported by Appnovation's Google Cloud developers. Our experts can implement and customize Google' cloud storage solutions to scale and flex with your business and IT needs. We can configure to spec and employ as many features and as much functionality to accomplish even the most massively complex storage scenarios.
Network -  Appnovation's Google Cloud Platform developers can assist with implementing, integrating and/or developing any of Google's network products including Load Balancing, Interconnect and Cloud DNS. Our Cloud consultants can configure and customize these solutions so they meet both business and IT requirements.    
Big Data - Need help implementing, integrating or developing Google Cloud's Big Data offerings BigQuery, Dataflow or Cloud Pub/Sub? What about consulting to help your organization get the most out of these solutions? Appnovation's Google Cloud experts can create to spec the Google Big Data solution that will work best for your company or organization.
Services - Appnovation's Google Cloud experts can help your company get the most out of Google Cloud Services. Our implementers, integrators and developers are available to install, connect and/or customize Cloud Endpoints, Translate API and/or Prediction API so that these Google Cloud Platform Services will work the way that best leverages their capabilities for both the business and IT.    
Management - Google Cloud Management tools such as Cloud Monitoring, Cloud Logging and Cloud Deployment Manager can all be customized by Appnovation's Google Cloud Platform developers so that the IT and business units can fully leverage their capabilities to increase productivity and reduce costs.
About Google Cloud Platform
Google's mission is to organize the world's information and make it universally accessible and useful. With its Google Cloud Platform, it provides users a set of modular cloud-based services that allow them to create anything from simple websites to complex applications.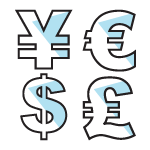 Competitive Rates & Project Quotes
Shopping quotes for your next Google Cloud Platform project? Get a quote from us! Offering competitive rates for experienced Google Cloud Platform professionals.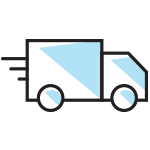 Proven & Trusted Delivery Methods
Using agile methodology, always keeping you in the loop. Streamlined delivery, cost effective projects, designed to match your goals, timeline and budget.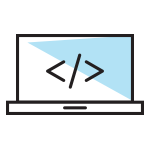 Experienced Google Cloud Platform Experts
Our Google Cloud Platform experts help organizations rapidly build and deploy apps and easily implement, integrate and develop custom Google Cloud Platform solutions.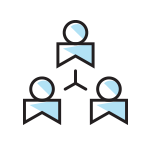 Transparent, Collaborative, Communicative
Complete project visibility from day one, working with you, and for you. Using email, phone, chat, Skype, and Google Hangout for clear, constant communication.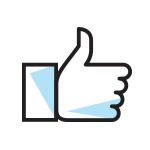 Customer Satisfaction, Our Top Priority
Our clients are happy, thanks to dedicated account and project managers, consistent delivery teams and open communication lines. We know because we ask.
Why Clients Choose Us Google Cloud Platform Assistance
Agile Google Cloud Platform project delivery methodology
Collaborative, transparent and client-focused approach
Competitive rates for Google Cloud Platform developers and consultants
Cross-functional team of 250+ experts based in North America, Europe & Asia
Experts at OpenStack, Google Cloud and Amazon Web Services
In-house, front-end specialists: Business Analysts, UX/UI Experts & Designers
OpenStack, Google Cloud Partner & Amazon Web Services Partner
Proven track record of successful project and engagement delivery
Rapid, cost-effective project and engagement delivery
Solid open technology expertise across multiple technologies
Thorough quality assurance testing before "Go Live" events
Get In Touch & Get Started Today. Your Next Project Awaits!
As a leading Google partner with some of the mosted experienced Google Cloud Platform developers on staff, Appnovation is the firm you want talk to when it comes to the Google Cloud Platform. If you have project that involves the Google Cloud Platform or even just an idea that you would like to explore using the Google Cloud Platform for, Appnovation's Google Cloud experts can help get you started, or at the very least, point you and your enterprise in the right direction.  Contact us today and request a quote.