Development, Consulting & Migration
Cloud Platform Development
Cloud Platform Consulting
Cloud Platform Integration
Cloud Platform Migration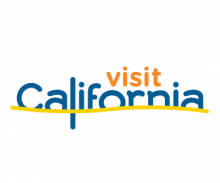 "Appnovation was the right strategic choice for Visit California."
President & CEO of Visit California
Appnovation's cloud platform services help global businesses simplify IT operations and lower the cost of compliance and offers a combination of capabilities designed to provide you with the simplicity, scalability, and reliability of PaaS applications.  
Cloud technology has gone mainstream and PaaS applications, like Google's Cloud Platform, Amazon Web Services (AWS) and OpenStack, have all the latest features and functionality without constant upgrade pain. With teams of Google Cloud developers, AWS developers and OpenStack developers, Appnovation's cloud platform experts can help you make your next big idea in the cloud a success.
Whether its implementation, integration, migration, strategy, design, development, support and/or maintenance, Appnovation's Cloud professionals can help even the most complex of enterprise needs to realize maximum benefit of residing in the cloud. High performance, scalability and security are the driving pillars that govern every cloud solution our professionals build for customers. 
Cloud Development Solutions
Cloud platforms are a fundamental part of the move to cloud computing. Business leaders are realizing that existing systems need to change and adjust to changing business dynamics and new emerging technology sets high expectations for the level of flexibility and accessibility of new business automation.
The versatility of cloud computing technology means you get the flexibility of accessing your data from anywhere in the world, from any computer or mobile device. Our Cloud Platform Consulting experts can help your company with faster roll-outs of new capabilities, better support for business innovation, more intelligent IT spending, and easily achieving global scale and global reach.
OpenStack - Whether looking to migrate or integrate, develop or maintain, Appnovation's OpenStack developers can help. Our experienced teams of solutions architects and consultants can help companies with any of their OpenStack needs when it comes to computing, storage and networking. Our OpenStack teams can help customize the dashboard interface and integrate OpenStack's shared services with other external systems and applications to create a more user friendly experience across the cloud.
Amazon Web Services - Appnovation can help enterprise level entities with all aspects of Amazon Web Services. Our AWS developers are well versed when it comes to the core of Amazon's Cloud including the infrastructure services that cover computing, storage, content delivery, networking, administration and security. Additionally, our AWS solutions teams are also able to help companies with the Amazon Cloud's ancillary platform services having to do with analytics, applications services, deployment, management, mobile and devices. 
Google Cloud Platform - Appnovation's Google Cloud Platform developers have a deep understanding and experience with all aspects of this leading platform-as-a-service. Whether looking for help with computing, storage, networking, Big Data and beyond, Appnovation Google Cloud experts can help fulfill even the largest and most complex enterprise needs.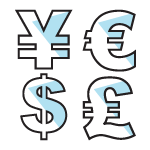 Competitive Rates & Project Quotes
Shopping quotes for your next cloud development project? Get a quote from Appnovation. Offering some of the most competitive rates on the market, for experienced cloud professionals.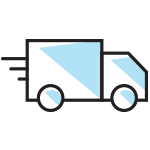 Using agile for development, always keeping you in the loop. Delivery is streamlined and cost effective, designed to match your goals, timeline and budget.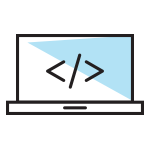 Our Cloud Platform experts help organizations build and deploy apps and easily implement, integrate and develop custom Cloud Platform solutions using AWS and Google Cloud.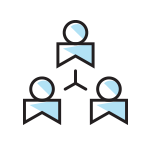 Transparent, Collaborative, & Communicative
Complete project visibility from day one, working with you, and for you. Using email, phone, chat, Skype, and Google Hangout for clear, constant communication.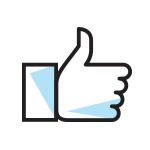 Dedicated account manager, project manager and consistent delivery team provided. We survey all of our clients, the results of which go directly to our CEO.
Why Customers Choose Us For Cloud Platform Development
Agile Cloud Platform project and delivery methodology
Collaborative, transparent and communicative client-focused approach
Competitive rates for Cloud Platform architects, developers and consultants
Experts at Google Cloud, Amazon Web Services and OpenStack
In-house, front-end experts: Business Analysts, UX/UI Specialists & Designers
Cross-functional team of 250+ experts based in North America, Europe & Asia
Google Cloud Partner & AWS Consulting & Systems Integrator Partner
Proven track record of successful project delivery
Rapid, cost-effective project and engagement delivery
Solid open technology expertise across multiple technologies
Thorough quality assurance testing before "Go Live" events
Get In Touch & Get Started Today. We're ready.