Systems, Applications & Cloud Integration
"We would like to express our sincere appreciation to all the team members at Appnovation whose hard work and dedication made this a successful release!"
Appnovation's enterprise integration experts work with our clients to fully integrate their digital infrastructure. Offering tailor-made enterprise integration solutions, we will help you achieve a strategic and fully aligned business service.
Appnovation's enterprise integration experts offer tailor-made digital solutions, and custom integration services. We also provide reliable, 24x7 support, enabling us to meet your specific business needs and achieve your preferred goals.
As a certified MuleSoft partner, Appnovation's integration experts, cloud and application integrators are here to help companies and organizations with all of their enterprise integration needs. We can integrate enterprise grade systems of any kind, whether commercial, out of the box, custom built or legacy.
When it comes to helping companies with their enterprise integration needs, Appnovation has the vision, the team and the know-how. 
MuleSoft Implementation Services
Appnovation's enterprise integration experts can help develop and deploy a tailor-made, MuleSoft-based infrastructure. Our middleware implementations using MuleSoft include successfully planning, configuring, installing, testing and integrating your customized digital solution.
We can also help mitigate any risks moving from an existing system to a newer and more robust solution, ensuing that your enterprise integration suits your business needs. 
Appnovation can help your business or organization integrate your existing system or introduce a new one to improve your digital infrastructure. Our  Enterprise integration experts will ensure that you modernize your legacy systems, enabling APIs, and connecting cloud to cloud or cloud to on-premise networks. 
Appnovation has a team of enterprise integration experts who will seamless bring together your platforms, and deliver a seamless integration.  
Continuous Enterprise Integrations
Enterprise Integration Consulting Services
Appnovation's enterprise integration consultants are always focused on our clients' needs. Our experts will ensure, due to our knowledge of a wide range of projects, that your system always performs to its optimal level.
Whether a complex implementation, or a straightforward enterprise integration, our team will provide MuleSoft consulting expertise in:
Systems assessment, analysis, implementation and integration
Application and infrastructure/architecture
Design health-checks and performance optimization
Project management and oversight
Consulting on programming, databases and systems engineering
Security configurations best practices
Server clustering best practices
Training for administration and development
Continuous Enterprise Integrations
As enterprises grow, adding technologies and users, connectivity and integration become even more important. Appnovation has a team of enterprise integration experts who work with multiple applications, including   MuleSoft. Our tailor-made enterprise integrations provide multiple benefits for your business, from greater cost savings,  to improved reporting accuracy, improved employee productivity and faster business results.
Appnovation's experts have created our Continuous Enterprise Integration offering for enterprise-level customers. Appnovation harnesses the power of our partnership with MuleSoft, ensuring that our clients have a complete, managed and ongoing enterprise integration solution, professionally supported and reliably maintained.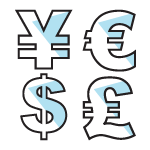 Competitive Rates & Aggressive Project Quotes
Shopping quotes for your next enterprise integration project? Looking to hire an integration (cloud, application and systems) expert? Get a quote from us! We're known for aggressive project quotes and great rates.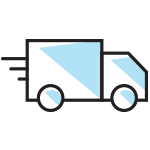 Reliable, Rapid & Renowned Delivery
Using agile methodology, our enterprise integration experts will always keep you in the loop. Streamlined delivery, cost effective projects, designed to match your goals, timeline and budget.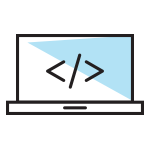 Expert Cloud, Application & Systems Integrators
We have a team of experienced and certified integration experts proficient in helping organizations strategize, create, configure, deploy and test custom enterprise integration solutions using MuleSoft.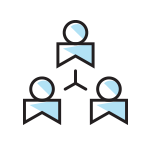 Transparent, Collaborative, Communicative
Complete project visibility and multiple open lines of communication from day one. We are available when you need us and continually updating you on your project's status.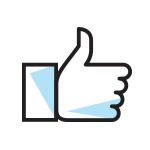 Priority #1, A Satisfied Customer
We are constantly engaging with you during the project and at the end we survey you to ask you how we did, the results of which go directly to our CEO.
Why Clients Choose Appnovation For Enterprise Integration
Able to integrate multiple systems, applications & technologies
Agile development,enterprise integration and project methodology
Award winning osCaddie solution integrating Drupal, Alfresco & MuleSoft
Certified MuleSoft developers and experts on staff
Collaborative, transparent and communicative client-focused approach
Competitive rates for Mule ESB architects, developers and consultants
Cross-functional team of 250+ experts based in North America, Europe & Asia
Experts in multiple open technologies, enterprise systems and applications
In-house, front-end specialists for business analysis and user experience
MuleSoft Consulting Partner and Enterprise Integration Experts
Proven track record of successful project delivery
Rapid, cost-effective delivery for enterprise integration projects
Rigorous quality assurance (QA) testing before "Go Live"
Shorter development time, translates to lower costs for clients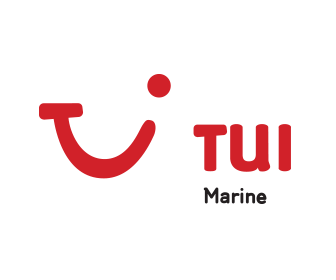 Featured Enterprise Integration Project
API Initiative, Content Repository & Architecture
TUI Marine
TUI Marine is a collection of companies that comprise TUI Travel Group. Appnovation was asked to implement TUI Marine's Integration Application Program Interface (API) Initiative in order to efficient...
Enterprise Integration Assistance
Enterprise Integration Assistance
Appnovation provides a full array of cloud, application and enterprise integration services. Whether legacy, proprietary, commercial, open source or custom, our middleware and enterprise integration experts will ensure that your technologies work together, helping your business save time and money, while improving the performance of your digital infrastructure.
Appnovation is a certified MuleSoft consulting partner, maintaining a full staff of MuleSoft Certified Development professionals. Appnovation helps organizations with their Mule Enterprise Service Bus (ESB), middleware and enterprise integration needs. Our experts can integrate legacy, proprietary, commercial, open source or even custom built apps, to help deliver your tailor-made digital solution.
Appnovation provides middleware development services to integrate cloud-based, on-premise or hybrid software platforms, systems and applications. Whether legacy, proprietary, commercial, open source or custom built, our middleware development experts and enterprise integrations team will get your technologies working together, seamlessly and efficiently.
Get In Touch & Get Started Today. Your Next Project Awaits!
Looking for experts in Integration Assistance? Want to use the best open technology on the market? Get started by contacting us today. Our MuleSoft experts are ready to create a custom and innovative solution using MuleSoft that will meet your business and IT needs and be able to grow and change to meet your company's future needs. Check out our client list to see who we've already worked with.