Enterprise Software, Systems & Applications Integration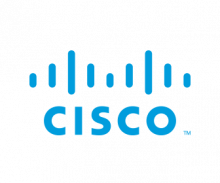 "We would like to express our sincere appreciation to all the team members at Appnovation whose hard work and dedication made this a successful release!"
Strategic business outcomes, technology optimization and ongoing organization enablement are key drivers of Appnovation's enterprise integration services to achieve customer success.
Appnovation's enterprise integration experts help clients drive business and technical results from their IT stacks. When it comes to making an organization a more connected, and as a result more efficient, one.
We first start with aligning with clients on their desired business outcomes and KPIs, establishing an agreed upon reference architecture and roadmap for implementation. From there we work together to prioritize and execute integration projects, further building out to accommodate scaling needs for the enterprise. Finally we can assist with measuring, monitoring and managing the integrated assets assuring performance, providing support and exploring options for further optimizations to achieve maximum efficiencies, data flows and digital connectedness.         
Whether commercial, proprietary, open source, legacy or custom built system or application, and regardless if it's located in the cloud, on premise or a hybrid of both, Appnovation's integration architects can get it connected. Enabling those IT assets to better serve the business, its customers and/or employees.
Appnovation's integration experts always have the business impact in mind when working to deliver a more connected entity. Our team ensures that all lines of business affected, either directly or indirectly, are in "lock step" with IT as the integrations are planned, built, tested and pushed live. Especially when the integrations have anything to do with customer experience.
In conjunction with the business line we can establish KPIs, as well as ongoing ways to manage, monitor and measure for optimization and reporting purposes.
The primary focus for our enterprise integration experts is to show the line of business quick and positive outcomes for the integration effort and then begin to scale the solution(s) to handle growth and/or larger needs.
Technology, Delivery & Ongoing Enablement
From a technology standpoint we can work with your team to establish a reference architecture of your IT stack, specifically detailing all the systems and applications that the enterprise is looking to have integrated. Next we can create a roadmap and implementation plan that prioritize the IT projects and focus initially on achieving quick wins for the entity. Priorities should also take into account things like urgency, criticality to the business, required assets/APIs, required staffing, potential for reuse and timing.
The appropriate integration technology is leveraged, example being MuleSoft's Anypoint Platform, for the integrations. MuleSoft's Anypoint Platform offers some unique benefits including:
Unified connectivity across - API led connectivity enabling enterprises to connect devices, data and applications anywhere they want, whether on premise, in the cloud or a hybrid of both. Integrations can be designed, run, managed and analyzed all on the same platform.

Lowest possible friction - Open standards coupled with developer friendly tool sets enable  

Future-proof meets scalability - Flexible architecture able to evolve as the business does, scaling to meet any size of enterprise and fits to any growing company's needs including moves into analytics, IoT and Big Data.  
After each project, Appnovation can assess the current integrated infrastructure and capabilities and from the information gathered define an appropriate support model, determining any roles that would be required and/or training needed.  
Scale is always factored, monitoring and management are executed with thorough  measurement against key support performance indicators ensuring the integrations are achieving the desired impact they were designed to accomplish.
Integration Consulting & API Strategy
Our expert Integration consultants will discuss your digital strategy with you, and show you how it can integrate with your overall business requirements. As part of our consulting process, we will discuss and deliver customised integrations, while our expert MuleSoft developers design, create, develop and deliver all the elements of your project. Whatever your integration choices, we will build the infrastructure, integrating across your ecosystem, and delivering your complete digital strategy.
With seamless integrations, scalability, API and data source management to think about, there's a whole host things to discuss, and customisation options to consider, regardless of your existing applications. With their wealth of experience, our MuleSoft consultants will look to discuss results driven solutions, ensuring that your specific business requirements are addressed and met.
We'll also talk about how we can utilize Anypoint Connectors to provide a fast, easy and consistent way to unlock value in your investments, in Enterprise Software, platforms and Cloud Services.
With their wealth of experience, our MuleSoft consultants will also look to discuss results driven solutions, ensuring that we deliver a robust integration set up across your applications databases and legacy apps, while always providing value for money. If you've got MuleSoft, we'll maximize the potential, and make sure you know all about your integration options.
Whether a complex implementation, or a straightforward enterprise integration, our team will provide MuleSoft consulting expertise in:
Systems assessment, analysis, implementation and integration

Application and infrastructure/architecture

Design health-checks and performance optimization

Project management and oversight

Consulting on programming, databases and systems engineering

Security configurations best practices

Server clustering best practices

Training for administration and development
Put simply, our expert MuleSoft development team has both the knowledge and expertise to discuss and implement a full range of services. Our 24x7 MuleSoft support and maintenance is there to work with you and for you, around the clock, whenever you need us, offering stability as well as scalability.
Appnovation offer a full range of MuleSoft development services. From architecture to support, data migrations to system integrations, we can connect your IT ecosystem, and offer custom MuleSoft digital solutions. Using MuleSoft Anypoint Connectors, we can create instant API connectivity, making it quick and seamless to deliver integrations, and allowing our experts to deliver value for money digital strategies.
Our team of experts are equipped to deliver your MuleSoft needs, and experienced enough to ensure that they work in tandem with your overall digital strategy, aligning your systems with your business requirements, simplifying the implementation of enterprise integration. Whether integrating with existing applications, or migrating to a new platform, we can connect your entire ecosystem, incorporating scalability and stability.
MuleSoft Development Benefits include:
Enhanced flexibility

Increased responsiveness

Lessening integration and IT complexities

Reduced integration costs

Boost in data quality

Raise value and increase speed to market
On premise or cloud based, our MuleSoft developers will connect and integrate your application, data source or API. We are always ready to consistently execute innovative solutions adhering to MuleSoft and Integration best practices with process, tool, templates, standards and guidelines.
Whether you need a custom database integration, or have a design and development project in the works, our MuleSoft development team offer MuleSoft Anytime Platform, to enable continued connections between multiple technologies. Integrate with databases, JMS queues, custom applications, and many packaged applications, including legacy apps, whatever suits your professional needs.
Designed to provide insight and management for enterprise level business, our middleware experts connect your IT environment, personnel, processes and information. Seamless integration can offer value to your company on a fiscal level, reducing costs and saving time, all while never losing site of your security concerns.
Able to implement a sophisticated integration platform, one that delivers powerful data loading capabilities, Mulesoft is scalable as well as versatile. Using the MuleSoft Anypoint Platform will provide your business with more streamlined and efficient data migration options.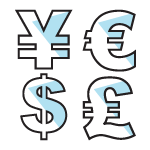 Competitive Rates & Aggressive Project Quotes
Shopping quotes for a enterprise integration project? Make sure you talk to us! We're known for our aggressive project quotes and very competitive rates for enterprise integration expert talent.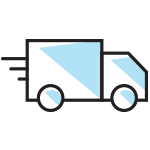 Proven, Rapid & Trusted Delivery
Using agile methodology, always keeping you in the loop. Our expert integrations architects provide cost effective integrations, data migrations and support, that will fit your timeline and budget.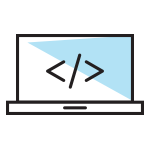 Expert Cloud, Application & Systems Integrators
We know enterprise integrations, we really know it. We have certified professionals on staff who can help with everything from strategy and implementation to development and support.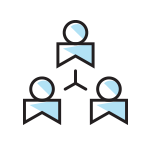 Transparent, Collaborative, Communicative
Complete project visibility from day one, working with you, and for you. Using email, phone, chat, Skype, and Google Hangout for clear, constant communication.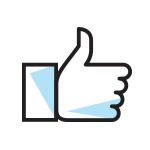 Priority #1, A Satisfied Customer
Our clients are happy, thanks to dedicated account and project managers, consistent delivery teams and open communication lines. We know because we ask.
Why Clients Choose Appnovation For Enterprise Integration
Agile integration, development and project methodology
API strategy and consulting solutions offerings
Certified MuleSoft Consulting Partner & Software Re-seller
Certified MuleSoft Developers on staff
Collaborative, transparent and communicative client-focused approach
Competitive rates for integration architects, developers and consultants
Cross-functional team of 250+ experts based in North America, Europe & Asia
Enterprise integration support and maintenance available 24x7
Experts at integrations, strategy, migrations development & more
Plethora of application, systems and platforms integrated
Proven track record of successful enterprise integration project delivery
Results driven enterprise integration solutions providers
Rigorous quality assurance (QA) testing before "Go-Live" events
Shorter integration development times, translating to lower costs for clients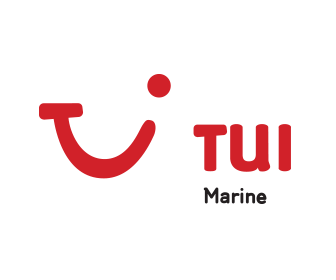 Featured Enterprise Integration Project
API Initiative, Content Repository & Architecture
TUI Marine
TUI Marine is a collection of companies that comprise TUI Travel Group. Appnovation was asked to implement TUI Marine's Integration Application Program Interface (API) Initiative in order to efficient...
Enterprise Integration Assistance
Enterprise Integration Assistance
Appnovation provides a full array of enterprise integration services for systems, applications and the cloud. Whether legacy, proprietary, commercial, open source or custom, our enterprise integration experts will ensure that your technologies work together, helping your business save time and money, while improving the performance of your digital infrastructure.
Appnovation is a certified MuleSoft consulting partner, maintaining a full staff of MuleSoft Certified Development professionals. Appnovation helps organizations with the MuleSoft Anypoint platform, middleware, APIs and enterprise integration needs. Our experts can integrate legacy, proprietary, commercial, open source or even custom built apps, to help deliver your tailor-made digital solution.
Appnovation provides middleware development services to integrate cloud-based, on-premise or hybrid software platforms, systems and applications. Whether legacy, proprietary, commercial, open source or custom built, our middleware development experts and enterprise integrations team will get your technologies working together, seamlessly and efficiently.
Get In Touch & Get Started Today. Your Next Project Awaits!
Shopping quotes for a enterprise integration project? Looking for a vendor who can help with everything from integration strategy all the way to ongoing support and maintenance? When it comes to software, systems and/or applications integration services, we do it all. Fill out the form, email us or contact one of our many global offices directly and let's get started. You can also check out our client list to see who we've already worked with.