Laravel Developers & Experts
Laravel Development Services & Solutions
Laravel Website Development
Laravel Website Design
Laravel Consulting & Strategy
Laravel Migrations & Upgrades
Laravel Support & Maintenance
Laravel Integration
Enterprise App Creation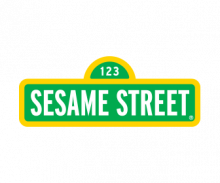 "We're pleased to work with Appnovation to help manage the engaging educational media we produce for children around the world - content that helps them grow smarter, stronger and kinder."
SVP Information Technology, Sesame Workshop
Known for creating high-performing, feature-packed, digitally transformative and fully scalable online experiences, Appnovation has the expertise to bring your Laravel website project to the next level. 
In the web development world, there's no standing still - you have to constantly keep up with the times. Laravel is a framework for web artisans, focused on web development. Laravel does the work with less complexity, at a lesser cost and adds more features to your web application.
Using an agile development methodology to deliver our Laravel-based solutions, Appnovation's expert Laravel developers can create an application that will meet your specific user, business, industry and/or vertical needs. Our laravel development experts can provide unique insight and help with every aspect of your Laravel package development, from its consulting and strategy to its implementation and integration.
Laravel Development Services
With Laravel, Appnovation's expert Laravel developers can easily bundle together numerous excellent PHP packages into one cohesive whole, customized to your business and IT needs.
We offer:
Design & Development
Consulting & Strategy
Migrations & Upgrades
Support & Maintenance 
Integrations
Laravel is inspired by the philosophy that "happy developers make the best code" and puts this into practice in a few key ways:
Thorough, clear documentation
Code that reads (almost) like English
Actively seeking out and addressing common developer "pain points".
Laravel is a PHP framework to develop websites or applications written in PHP. It's built with the focus of writing code syntax that is simple and expressive. Laravel is a Web Application that is developer friendly with code that is maintainable. Laravel is still relatively young (only three years old), but it has quickly proven to be superior over the other PHP frameworks, with better code foundation, maintainability and more robust features. The Laravel community continues to grow and learn from each other. This community is passionate about teaching not just the Laravel framework, but good coding practices and concepts generally.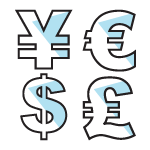 Competitive Rates & Project Quotes
Shopping quotes for your next Laravel project? Get a quote from us! Offering competitive rates for experienced, expert Laravel development professionals.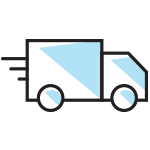 Proven & Trusted Delivery Methods
Using agile methodology, always keeping you in the loop. Streamlined delivery, cost effective engagements, designed to match your goals, your timeline and your budget.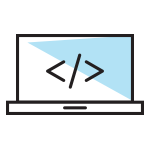 Experienced Laravel Developers
Using Laravel, one of the leading PHP-based frameworks on the market today, our Laravel experts can easily build creative and professional looking web and mobile solutions.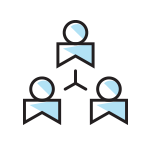 Transparent, Collaborative, Communicative
Complete project visibility from day one, working with you, and for you. Using email, phone, chat, Skype, and Google Hangout for clear, constant communication.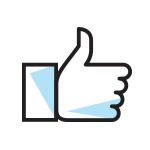 Customer Satisfaction, Our Top Priority
We are constantly engaging with you during the project and at the end we survey you to ask you how we did, the results of which go directly to our CEO.
Why Customers Choose Us for Laravel Development
Agile Laravel development and project methodology
Award winning website and open technology solutions
Competitive rates for Laravel developers, designers and experts
Comprehensive quality assurance testing before project "Go Live" event
Creative, robust and modular cross-platform solutions
Cross-functional team of 250+ experts based in North America, Europe & Asia
In-house, front-end specialists: Business Analysts, UX/UI Experts & Designers
Open, transparent, communicative and collaborative client engagement model
Rapid, cost-effective delivery for Laravel projects
Get In Touch & Get Started Today.