Website Load Testing
Mobile App Load Testing
Web App Load Testing
Web Services Load Testing
Selenium Testing
Automated Testing
JavaScript Unit Testing
Continuous Integration Testing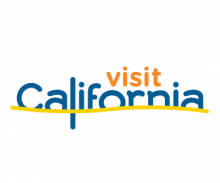 "Appnovation was the right strategic choice for Visit California."
President & CEO of Visit California
Sluggish load times, bottlenecks, and full-blown website failures can happen unexpectedly and result in high bounce rates, lost revenue and seriously damaged reputations. 
We offer prompt, high quality testing services at fair market pricing, while providing rapid response times for quoting, testing and reporting with high quality customer service and support.
Utilizing such open technology-based performance testing tools such as
BlazeMeter
and
Sauce Labs
,  Appnovation's performance testing services make sure that your web services do what they are supposed to do and continue to work, perform, and provide an excellent user experience with hundreds or even thousands of simultaneous users.
Performance Testing Platforms
BlazeMeter - Appnovation's BlazeMeter experts can provide thorough and professional testing services to keep your company's software solutions ahead of the competition. Appnovation's BlazeMeter consultants use the open technology software BlazeMeter to reduce the cost of testing while making it simpler for developers to embed testing directly within the development process.
Sauce Labs - Appnovation's Sauce Labs consultants make functional testing simple and customized for your business. Furthermore, our Sauce Labs developers enable speed to market and support continuous integration thus helping orgnaizations ensure both quality and cost-effectiveness on an ongoing basis.  
Performance Testing Services
Using BlazeMeter and Sauce Labs, we specialize in the following testing areas:
load testing
performance testing
cross browser testing
continuous integration testing
selenium testing
mobile testing
javascript unit testing
automated testing
mobile and web app testing
Discover the true advantages of Appnovation's open technology-based Testing Services. Test like a pro with the most powerful open technology performance testing tools and expertise available anywhere. Load test and monitor cloud, mobile and enterprise applications.
BlazeMeter Development, Consulting & Testing
Appnovation provides BlazeMeter development and consulting services. Our BlazeMeter developers, consultants and experts can help with all your customization and testing needs. When it comes to BlazeMeter, Appnovation offers a full compliment development services including strategy, implementations and integrations AND performance-related testing services including load testing for mobile, web and web apps, continuous integration testing and automated testing.
 
About BlazeMeter
BlazeMeter is a self-service, web and mobile load testing platform (PaaS) providing developers an enterprise grade, out-of-the-box load testing solution. 100% compatible with Apache JMeter.
BlazeMeter significantly simplifies the load testing process for web and mobile applications by providing developers easy integration into their native development environment, realistic user simulation, advanced scripting capabilities, unlimited on-demand load testing capacity, comprehensive, interactive real-time reporting, sophisticated result analysis and geographically distributed testing across 8 different locations. Users can easily run multiple load tests, quickly locating and fixing performance bottlenecks.
Sauce Labs Development, Consulting & Testing
Appnovation provides Sauce Labs development and consulting services. Our Sauce Labs developers, consultants and experts can help with all your customization of Sauce Labs and performance testing needs. Our services include Sauce labs implementations, integrations and strategy as well as performance related testing services such as application testing, selenium testing, mobile testing, cross-browser testing and JavaScript testing.
About Sauce Labs
Sauce Labs is a continuous testing-as-a-service cloud-based testing platform designed to help development teams shorten release cycles. It enables developers to create and run tests and integrate testing into the existing development environment. 
Key features include: faster results, increasing ROI; ability to create and run testing with an API and with different provisioning; ability to integrate with existing reporting tools in the continuous delivery cycle; and, secure and reliable cloud testing platform.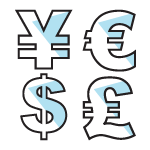 Competitive Rates & Project Quotes
Are you shopping quotes for your next performance testing project or looking to hire a performance testing expert? Make sure you get a quote from us! We're known for competitive rates and aggressive quotes.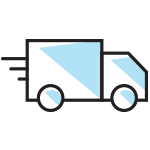 Proven, Rapid & Trusted Delivery
Using agile methodology, always keeping you in the loop. Streamlined delivery, cost effective projects, designed to match your goals, timeline and budget.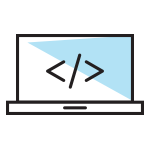 Expert Performance Testing Services
We have trained and experienced performance testers on staff. The use innovative, open technologies like BlazeMeter and Sauce Labs to assist organizations optimize their applications.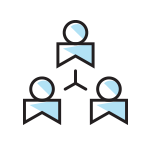 Transparent, Collaborative, Communicative
Complete project visibility from day one, working with you, and for you. We use multiple lines of communication to keep in touch and provide regular status updates throughout the engagement.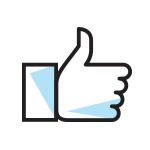 Priority #1, A Satisfied Customer
Dedicated account manager, project manager and consistent delivery team provided. We survey all of our clients, the results of which go directly to our CEO.
Why Clients Choose Us For Performance Testing
Agile performance testing project and delivery methodology
Competitive rates for performance testing experts and consultants
Cross-functional team of 250+ experts based in North America, Europe & Asia
Experts at BlazeMeter and Sauce Labs performance testing applications
In-house, front-end specialists: Business Analysts, UX/UI Experts & Designers
Open, collaborative, transparent and communicative client engagement
Proven track record of successful project and engagement delivery
Rapid, cost-effective services for performance and functional testing
Rigorous quality assurance (QA) testing before "Go-Live"
Unparalleled open technology expertise and experience
Appnovation provides performance testing services including load testing, website testing mobile app testing, selenium testing and more. Our BlazeMeter and Sauce Labs developers and experts can help with all your customization and testing needs.
BlazeMeter Development & Consulting
BlazeMeter Development & Consulting
Appnovation provides BlazeMeter development and consulting services. Our BlazeMeter developers, consultants and experts can help with all your customization and testing needs.
Suace Labs Development & Consulting
Suace Labs Development & Consulting
Appnovation provides Sauce Labs development and consulting services. Our Sauce Labs developers, consultants and experts can help with all your customization of Sauce Labs and performance testing needs.
Get In Touch & Get Started Today. Your Next Project Awaits!
Using some of the best open technology performance testing tools on the market, Sauce Labs and BlazeMeter, our experienced Performance Testing Engineers, and Developers can design, deliver and/or execute a custom performance testing plan to meet your organization's performance testing needs to ensure your systems and applications can handle even the most rigorous business, IT or user needs. Get started by contacting us today.