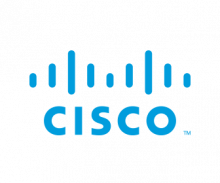 "We would like to express our sincere appreciation to all the team members at Appnovation whose hard work and dedication made this a successful release!"
From designing usability scenarios to conducting in-person or remote usability tests, we have the knowledge and tools to help you make sense of how users feel about and engage with your digital applications.
User testing is the process of observing the use of your product or service in order to discover usability issues. We then use these findings to make improvements for the product. The biggest misunderstanding of usability testing is it is expensive, and you need a lot of people to find error. This is not the case and, in fact, 80% of the usability issues can be discovered with only five participants, after which the rate of discovery diminishes.
We put user testing at the heart of our design and offer a range of options from informal sampling of the average customer base, by market as appropriate all the way up to formal focus group testing.
Our user testing experts ensure that design solutions are both visually appealing and functional. Our mission is to make design work. That's why design validation through usability testing is valuable to ensure your digital application is appreciated and favoured by your customers. From designing usability scenarios to conducting in-person or remote usability tests, we have the knowledge and tools to help you make sense of how users feel about and engage with existing or newly designed digital applications.
Usability Testing Services
Our team of dedicated and talented UX research consultants are primed and equipped to help you with your next, and future user testing projects.
Concept validation holds a key to unwavering success and great user experience. At Appnovation, we believe that usability testing is a bedrock for successful digital development and user happiness.
We are UX/UI experts and we base our strategic approach and design solutions on credible user research, solid business requirements and best practices in the field. We also believe that end users know the best, and we always encourage our customers to do usability testing and observe how real users interact and use the product, and how they experience it.  
To ensure that your digital application meets user expectations and delivers all required features and functionalities, we offer the following usability testing services:
Advice on participant recruitment
Usability testing tasks and scenarios
Interactive prototyping
Moderated usability tests
In-person and remote testing
Usability testing on specific devices
Usability test analysis
Iterative prototyping and testing
Our usability testing techniques are designed to notice every detail of user's actions and reactions. By closely observing user behaviour, facial expression and actions on the screen, we apply think aloud method to follow user's activity. We encourage our customers to follow tests in another room together with our expert.
Observing real-time testing sessions provide an opportunity to see and hear first hand how end users perceive and feel about the solution design.
We avoid any questions or comments that may prime test participants. Our usability experts stay neutral and conduct testing to find out as much as possible about their experience and expectations when using the application. Sometimes we deviate from predefined user tasks and create custom scenarios in the spot, if we find out that a user has unique interests, habits or can give us valuable insights about specific features.
From digital strategy to visual design and interactive prototyping, our job is to test the solution on real users to get unbiased feedback. We can then analyse that feedback, iterate designs and functionality and test again.
Until we have certainty that the application's core functionality (also called Minimum Viable Product) is reliable and offers great user experience, which we can later develop further.
Our Work
Appnovation has a track record which showcases our specializations in usability testing across the platforms, from websites to software, and apps for cross-industry enterprise companies. From wireframes to site maps to live applications, consumer and B2B, desktop and mobile, remote and in-person, our testing is thorough, reliable and efficient.
Usability testing can be conducted in 3 phases: sitemap & wireframes, designed prototype.
An effective way to conduct user testing is to create a clickable wireframe prototype which can either be structural or with applied design (high-fidelity prototype) and real content. Creating a structural (low-fidelity) prototype allows to verify user journey without resource-heavy activities like content and design input. During the testing users are asked to complete certain tasks to validate the user journey.
First user testing is conducted after sitemap development. Using a simple and low-cost user testing  with available online software allows to verify content structure and categorisation, as well as labels used for section and page naming.
Card sorting and tree testing - the most effective way to test and validate sitemap and navigation structure by recruiting a sample of end users and asking them to create a tree map that represents a site menu and sort cards that represent different content blocks.
Tasks include testing if users find information in the site structure and grouping content and functionalities into open or closed categories. These exercises give us insights in searchability and findability, content hierarchy, organisation and flow. This allows validation if chosen labels and names and confirm if they resonate with users and evoke desired reactions/behaviour.
Overall user experience testing is achieved by using an interactive prototype that includes design and (at least partial) final content.
Appnovation's Usability Testing
Appnovation's usability testing studies are thorough, considered, and designed to ensure that no usability testing stone remains unturned. Our collaborative approach ensures that your team is both involved and informed, through every stage of the process, to make sure that everything is exactly how you want it.  
We approach our testing methodically, thoroughly, and without ever losing sight of the end user needs. This allows us to align any and all tests with not only user-experiences, but with your KPIs, your project goals, and your overall digital direction.
Through close collaboration with clients, or, we find representative users, moderate testing sessions, and identify the most potential-filled UX opportunities that may be open to your company.
With all this in hand, our UX experts are able to conceive and deliver digital solutions based on data, and ensure that any obstacles are overcome, delivering the ultimate user experience.
As a company that remains results-obsessed, we are highly focused on UX research, not least because many of our clients identify this area as on which offers a significant potential for the best ROI. Where others may consider business benefits a bonus, we see them as a deliverable goal, right from the start of our UX project, through to the point where that success becomes tangible.
User Testing and Research Experts
For the past 10 years, Appnovation has put clients first, with our results driven approach to every single project. Our dedicated teams deliver streamlined, functional, superior and trusted products and services.
Our experience spans multiple industries, incorporating research and design projects, delivering development, digital solutions and support for websites, mobile applications and physical devices.
Research services:
Usability Testing
Expert Usability Evaluation
Exploratory User Research
Customer Journey Mapping
Persona Development
Information Architecture
User Experience Design
User testing
Live or remote moderated usability testing
Rapid iterative usability testing
Prototype testing  
Comparative usability testing
Benchmark usability testing
Whatever your industry, of whatever your digital strategy, we believe that the user-experience should be the drivers, and that your online platforms should be intuitive, responsive, and engaging for your target audience.
Usability testing forms the foundation of any user-experience, with the need to test a wide range of user-behavioural patterns across multiple devices as the starting point.
Appnovation offers first-hand testing of your products and services, across your various target audiences, where participants are compelled to perform the most common user actions before delivering direct feedback about problems encountered, the overall user-friendliness of their experience, and their overall impression of your platform.
Usability testing, along with user acceptance testing, helps our UX experts evaluate if, or where your platform meets user expectations, how it is perceived and how simple and intuitive it is to use.
Ultimately, this provides us, and you, with a detailed, defined, and unbiased set of results, which allow us to help you iron out problems, and deliver the user experience both you and your clients demand.
Appnovation also includes, as part of usability testing:
Device testing
Ensuring that your app works across all targeted devices, with optimized displays, resolutions, network types and operating systems
Marketing surveys
Appnovation will target audiences based on your preferred demographics, including considerations of gender, location, age, income brackets and more. Again, we will collaborate with your team to ensure focused surveys, saving you time and money.
Negative testing
Used to check the application performance levels, in case of invalid inputs or any kind of unusual or unexpected user-behaviour patterns or actions. Our UX testers are able to unearth and identify weak points, and thus alleviate potential issues for end-users.
All of our usability testing is undertaken with the goal of not only delivering a superior user experience for your consumers, but saving you time, money, stress and problems down the road.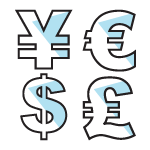 Competitive Rates & Project Quotes
Shopping quotes for your next user testing project? Get a quote from us! Offering competitive rates for experienced, expert User Experience professionals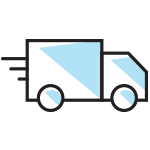 Proven, Rapid & Trusted Delivery
Using agile methodology, always keeping you in the loop. Streamlined delivery, cost effective projects, designed to match your goals, timeline and budget.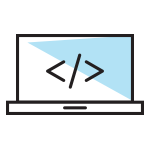 Professional User Testing Services
Appnovation's user testing experts can work with you to transform your strategic digital capabilities and build customer experiences that are simpler and clearer, increasing your growth potential.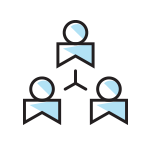 Transparent, Collaborative, Communicative
Complete project visibility from day one, working with you, and for you. Using email, phone, chat, Skype, and Google Hangout for clear, constant communication.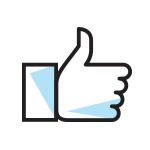 Customer Satisfaction is the Priority
Our clients are happy, thanks to dedicated account and project managers, consistent delivery teams and open communication lines. We know because we ask.
Why Customers Choose Us For User Testing Services
Agile UX testing, research, consulting and development methodology
Collaborative and communicative approach model with clients
Competitive rates for user testing and UX research consulting talent
Cross-functional team of 300+ experts based in North America, South America, Europe & Asia
Multi-faceted usability testing services offering
Proven successful project delivery track record
Rigorous testing and validation of ideas throughout the design and development process
Samsung Knox Drupal Site
Samsung
Appnovation Technologies assisted Samsung with the development of their Samsung KNOX project. The KNOX Container allows companies to ensure that work files and applications are segregated from pers...
Get In Touch & Get Started Today. We're ready.
Appnovation is a leading user and usability testing services company that offers a full suite of professional testing-related services delivered by experienced user testers. Our user and usability testers are able to provide a variety of testing services leveraging a multitude of methodologies, tactics  and best practices so that as thorough of a job as possible can be done.
Complete the form, email us at contact@appnovation.com or contact us directly by phone at one of our many global office locations to talk about your next or an upcoming project. Still need convincing? Just take a look at our client list to see just some of the brand names that Appnovation is already working with on host of digital-related projects.