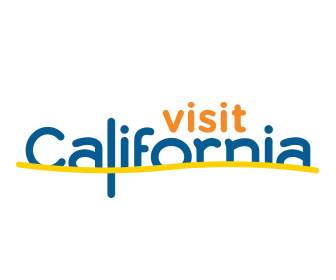 "Appnovation was the right strategic choice for Visit California. The company's creativity and innovation will allow us to continue to Dream Big through our digital marketing program, while sharing the California lifestyle through compelling content and an engaging online experience."
President & CEO of Visit California
Appnovation's Managed Services (MS) offering provides world class support and maintenance services to enterprise level entities, catering specifically to those with complex and integrated technology environments.
The primary focus of Appnovation Managed Services (MS) is to ensure successful operational support for clients. Through collaboration with our customers, we have developed the Managed Services portal into a first class resource for streamlining the support process in a way that provides quick, efficient communication with stakeholders.
Leveraging our extensive multi-industry expertise and exceptional highly skilled internal resources, we are able to provide a top tier, fully responsive and customer-centric support experience. Our support and maintenance model operates with a "follow the sun" mentality so that we are able to offer our clients 24/7/365 availability ensuring we are always available. Our managed services experts are always available to handle any emergency that may arise, but are also proactively working to make sure they emergencies never happen in the first place. 
Current Technologies Supported & Maintained
Click the icon below to see support and maintenance package options.
Managed Services Offerings
Application Support
Appnovation provides support via the Managed Service portal. Our customer success team members are available during Appnovation business hours to assist with any issues users may have. The success team has the ability to provide remote deskside support utilizing award-winning remote tools that allow staff to share screens with clients in order to rapidly diagnose and resolve emergent issues.
Maintenance of Environments
Security Patching - Our Appnovation maintenance team ensures that all systems under management are patched, secured and aligned with current industry best practices for maintaining large scale production systems. 
 
Application Development Support Business - Drawing from the same resource pool as Appnovation Professional Services, Managed Services is able to provide development services for clients. This may be in the form of bug fixes or, in some cases, a method for assisting clients in the implementation of a continuous improvement/continuous delivery solutions.
 
Static Source Code Analysis - Appnovation can provide both automated and manual source code analysis to ensure that code is checked for errors (such as CRSF or SQL injection) before it enters a production environment, minimizing the risk of both downtime and possible exposure to potential compromise.
 
Code Review Analysis - Appnovation can act as a trusted third party to provide code audits and review. Drawing from our global pool of experts, many of whom are heavily involved in contributing to the products themselves, we are able to offer a world-leading review process.
Environment Backup & Restore
Appnovation offers an automated cloud-based backup and restore process to ensure the environments we support are backed up offsite providing complete peace of mind and allowing us to engage our multi-cloud disaster recovery process should it be required.
Disaster Recovery
Appnovation can provide disaster recovery services providing emergency hosting and support in the event that current service providers are unable to meet their obligations. Depending on the specific customer needs, we can commit to having a fully functional service restored with an alternate provider in as little as 30 minutes. 
Architecture Review & Capacity Planning
Ensuring all environments are kept inline with current best practices, this essential section of a Managed Services contract gives us the opportunity to continue the architectural discussion about the solutions and how it fits with the rapidly evolving business environment, both internal and external. 
Service Management Review
Appnovation assigns a dedicated Managed Services Subscription Manager (SM) to act as the overall point of contact for each client's MS account and related contracts. The SM is a resource focused entirely on client overall satisfaction and serves as an escalation point for issues and requests. In addition, the SM takes on the role of coordinating monthly meetings with clients to help oversee the smooth running of their MS account and contracts.
Joint Managed Services Package: Acquia & Appnovation
Benefits of Appnovation Managed Services
A Single Point of Contact (SPOC) for operational support and maintenance of complex multi-vendor environments.
24/7/365 access to the Managed Services customer portal where customers can access the service desk to raise support tickets and feature requests.
24/7/365 access to the emergency support line staffed by a dedicated support team.
Issues raised via the portal are triaged and assigned to the correct stakeholder.
Leverage our strong business partnerships with major open technology vendors such as Acquia (Enterprise Select), MuleSoft (Premium), Alfresco (Platinum), Google, Janrain and more.
Customers may continue to contact partner support directly, but by using the Managed Services support process they gain the added advantage of the strong ties we have with our hosting partners culminating in even faster turnaround times which otherwise may not be possible.
The Managed Services portal offers a custom and rapid escalation process which allows users to instantly escalate a support case to our success management team. This feature has allowed us to achieve just over 98% "Excellent" (5/5) rating thus far from our support customers.
Technologies We Support & Maintain
Technologies currently supported and maintained include: Drupal, Magento, WordPress, Alfresco, MuleSoft, HTML5, AngularJS, Ember.js, ReactJS & Node.js. Don't see your technology supported on this list? Contact us today.
We are continually adding new technologies to support and maintain for clients and demand from our customers is a big influence on what we take on.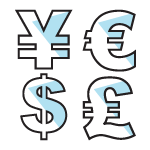 Four Subscription Pricing Options
Appnovation MS offers four different levels of service subscriptions. Corresponding pricing is designed to fit businesses of all sizes when it comes to support and maintenance. Check out the differences and decide what level of service your entity needs.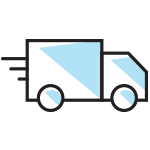 Leveraging our extensive multi-industry expertise, experience across multiple open technologies and exceptional internal talent and resources, we have a long list of customers and distinguished record of service supporting companies and organizations alike.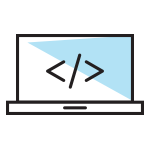 Support & Maintenance Experts
Not only are we the best ones to call when you need help, we also proactively make sure those "help" calls are significantly diminished from ever happening. We are certified in a ton of technologies and have experience and expertise working with even more across a variety of situations and urgency levels.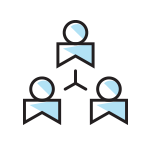 Dedicated Lines of Communication
We give you complete visibility from day one of your Managed Services engagement, provide a single point of contact and offer 24/7/365 access to both our Appnovation MS support portal AND an emergency support line staffed by a dedicated support team.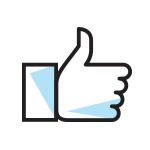 Customer Satisfaction Achieved
The Appnovation MS portal offers a custom and rapid escalation process which allows users to instantly escalate a support case to our success management team. This feature has allowed us to achieve just over 98% "Excellent" (5/5) rating thus far from our support customers.
Why Customers Choose Appnovation Managed Services
Achieved just over 98% "excellent" (5/5) rating from current support customers
Annual subscription based pricing model for support and maintenance services
Clients can be hosted anywhere, internal or external
Cross-functional team of experts based in North America, Europe & Asia
Dedicated customer support portal with 24/7/365 access
Emergency support capabilities 24/7/365 with dedicated expert staff
Full suite of support and maintenance services offerings
Multi-disciplinary team of experts certified & experienced in a plethora of techs
Proven track record of successfully providing support and maintenance
Single point of contact for continued operational support and maintenance
Featured Appnovation Managed Services Project
Appnovation Managed Services
Visit California
Visit California markets California as a premier tourism destination to domestic and international audiences. The Visit California website inspires travelers by showcasing experiences and attractions ...
Get In Touch & Get Support Today. We Are Ready!
Appnovation's Managed Services are ready to handle your business or organization's support and maintenance needs. When it comes to technology environments and the systems and application within, our experts have seen and worked with it all across a variety of situations representing every major industry vertical. Having already achieved extremely high customer service ratings (just over 98% "excellent" (5/5) rating) from current clients, the is no reason not to take the first step and contact us today to see what Appnovation MS can do for your entity.