The Pie Hole launched an initiative, Bake a Difference, to send some pie love where it's needed most. Owner, Jenell Parsons, was quick to get started during the first week of May and is already baking and delivering homemade pies to residents at select Vancouver-based long-term care homes, where COVID-19 has taken a particularly hard toll. It's truly a heart-felt effort to remind cherished elderly that they are not alone during this time. 
Since the early days of the pandemic, Appnovation has been working with the Ministry of Health in B.C. on a digital solution to help prevent the spread of COVID-19 between province-wide long-term care homes. Through our work, we've learned just how challenging life has been for front line workers and residents alike. When we heard about what Jenell was planning, we wanted to help.
Who doesn't love pie? Aside from our sweet (and savoury) tooth, it was important to us to support a local small business – especially one focused on delivering a delicious surprise to a vulnerable group of people. Appnovation's donation of $10,000 will bake about 333 pies and feed 8 long-term care homes in Vancouver and surrounding areas.
We talked to Jenell about her inspiration to launch the Bake a Difference initiative and the impact she's hoping it will have.
What inspired the Bake a Difference initiative?
I boarded the windows of my temporarily-closed shop and mural artist, Alex Fowkes, offered to paint the boards. At first, I wanted to use the boards to share a positive message that would make people smile. But it quickly grew into a powerful call to arms to actually Bake a Difference and give back to the community I live and work in.
Why did you target long-term care residents with this initiative?
I'd heard of a number of companies supporting front line workers, which is so amazing as they have worked tirelessly to protect us. However, seniors are one of the most vulnerable populations and are often overlooked. There is a comfort (and nostalgia) that can only come from pie! I hope to brighten the days of those that have taken care of us all our lives through the delivery of pies.
It sounds like you have a real connection with this community. We'd love to hear about some of the relationships you've developed with the residents.
In my family, there have been three generations of caretakers working in long-term care homes, including my mom currently. 
At one of our shops, we had a senior care home rent a bus and bring a large group to one of our locations for pie every few months. I loved visiting with them, hearing how they used to make pies and some of the family stories they would share – which builds a much deeper connection. There is no greater compliment than a grandma telling me my pies are almost as good as hers!
Describe the community reaction to Bake a Difference.
I've been so overwhelmed by the reaction to this initiative! After receiving many emails asking how they could support, we decided to let our community join in. People can now order a Bake a Difference pie through our website – when they buy a virtual pie, we match that pie, so it's a 1:1 donation! I was blown away by the companies that were willing to help, especially Appnovation, who is our biggest sponsor, which means we can deliver more pies to more homes.
How many pies do you anticipate baking and how many long-term care homes will this feed?
I plan to bake at least 500 pies to donate over the coming months. I anticipate donating to 12-15 long-term care homes but it depends on the number of residents. 
What will Appnovation's donation enable you to do with Bake a Difference?
Appnovation's donation is helping us purchase the ingredients to make all these pies. The help has greatly increased the number of pies we will be able to produce and subsequently deliver to brighten the days of seniors living in isolation.
And lastly, what's the fan favourite pie?
Our most popular sweet pie is our Raspberry Cream Crumble. Not only has it won multiple awards, but it was also featured on Food Network's long-running show, Diners, Drive-Ins and Dives with Guy Fieri. This pie is a sweet creamy custard perfectly balanced with tart raspberries topped with a buttery crumble.

From sweet to savoury, if you're inspired to purchase a Bake a Difference pie, or for more information, visit The Pie Hole or follow Jenell on Instagram.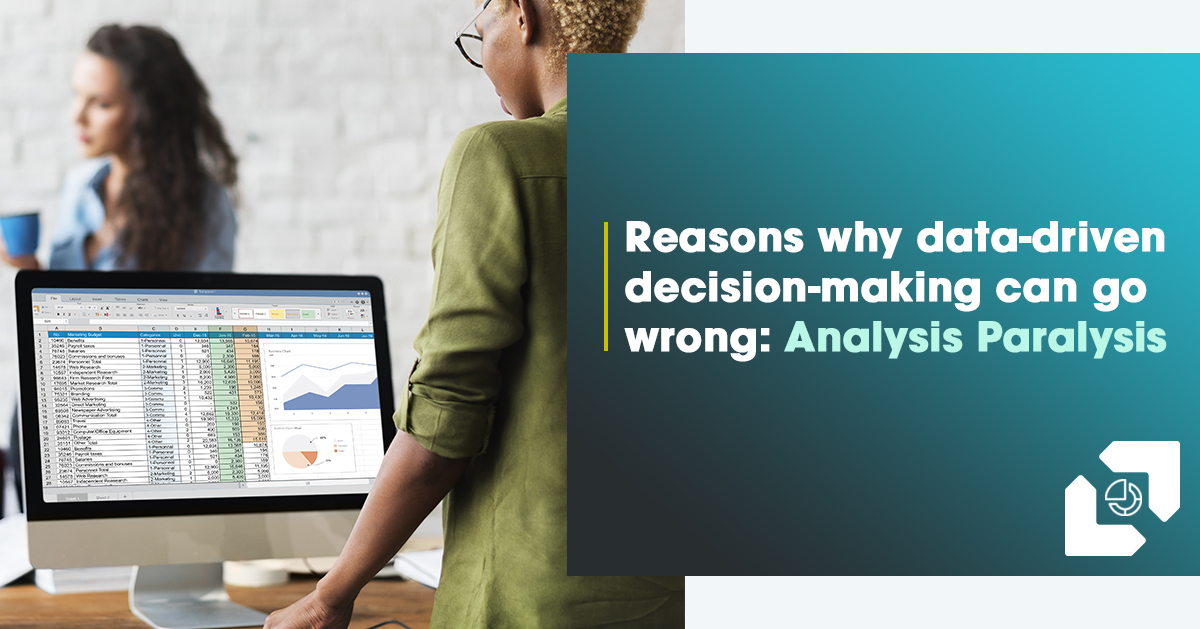 Reasons why data-driven decision-making can go wrong: Analysis Paralysis