It's a whole new paradigm we live in. 
With the world shrinking and families moving further apart geographically, it was already a challenge to stay connected with loved ones and your roots. The pandemic only adds another layer of complication. 
Enter technology. During the Appnovation EMEA Hackathon, two of our teams created the concepts and framework for applications that'll bring you closer to your loved ones during these tough times. Have you checked out Familia and Abode?
 
Meet Familia
Keep your family history alive through the generations.

Challenge
COVID-19 restrictions have disrupted families – making it harder for families to share emotional experiences and be 'in the moment.' It is particularly worrying that our younger generations feel disconnected from their culture and roots without the ability to travel, experience, and connect to where they come from physically.
Solution
Familia is a platform that families can use to look back at their family tree in a fun way and record events happening in the present time, creating their family history today! The service provides a connection between family members far and wide, allowing them to create or join a family tree. Once signed up, they can engage in social activities with their family members. Family memories are captured on the platform for anyone who comes next to see and explore connections. It's a new and fun way to explore family interactions, keeping everyone close and connected, around the world and across generations.
Familia taps into the desire to know 'who we are' and 'where we came from,' providing a permanence level that typical social networks do not.  Rather than throwaway photos and moments that are shared then forgotten, it allows you to build your family story through shared content and experiences, creating a lasting legacy to share with loved ones wherever they are in the world.
 
Meet Abode 
Where you can live in the moment

Challenge
Raising a family isn't easy. With multiple schedules and different priorities, staying on top of it all is a full-time job – sometimes, there is also the added challenge of not living under the same roof. Throw in the pandemic, and caring for our loved ones became so much harder. But what if…
...you could get an alert if they don't check-in? 
...you never forgot your child's piano recital? 
...your husband never forgot your birthday again?
...you never forgot your child's piano recital? 
Solution
Abode is your digital family hub – a mobile and web app to enable you to bring your whole family together even when they are physically apart. It combines schedules, location check-ins, tracking, emergency alerts, and reminders for key events all in one place – accessed on the go to ensure family members' safety (including pets!). Useful features include birthday wish lists, event and birthday reminders, amalgamated calendars, maps showing family members' location, and pet trackers.
The app is a great way to provide independence to vulnerable family members by giving them the feeling of managing their own life. Their appointments, events, or classes are easily accessible, and they can 'check-in' on the app, rather than having someone checking in on them and giving you peace of mind that they are safe. The family hub admin can set alerts for missed check-ins. You can even set reminders for other people, so dad doesn't forget to pick you up from football!

All this in just a day! Inspired? Want to help bring these or something similar to life? Get in touch.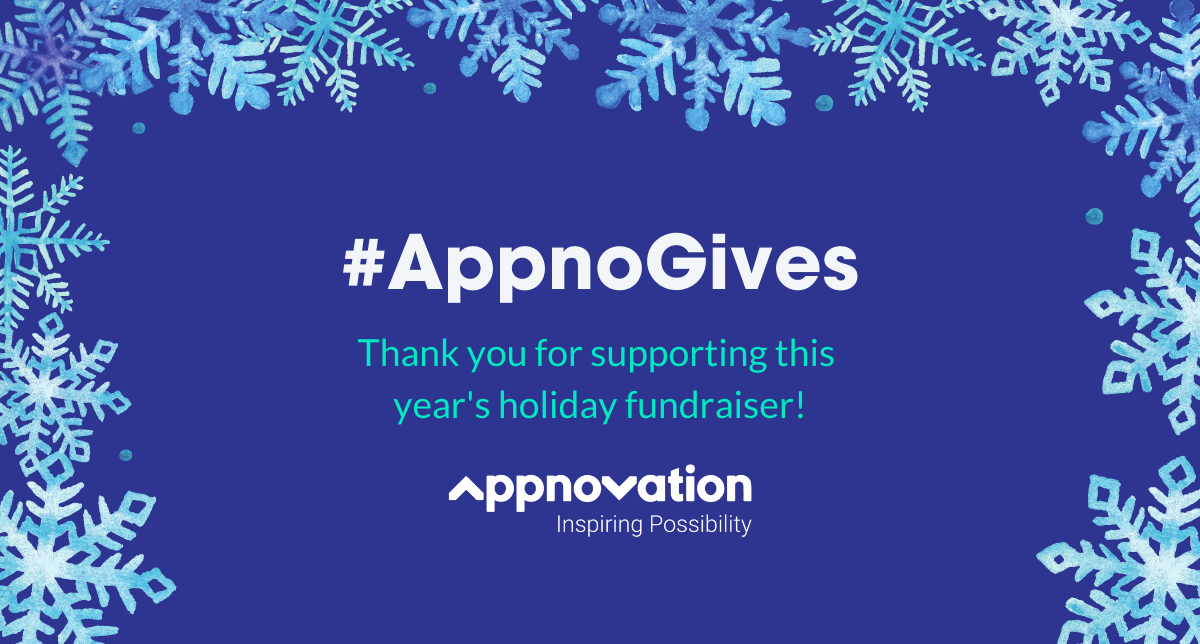 Giving Back With the Appnovation Holiday Fundraiser