To adapt to shifting shopping behaviours, retailers must give consumers what they want: a truly streamlined, and digital-first, shopping experience.
While 70% of North American consumers agree digital technologies have made their shopping experience more convenient over the last couple of years, only 1 in 5 rate today's current retail experience as "excellent".
This information—gleaned from Appnovation's latest consumer research report, Digital Innovation for the Experience Economy: Retail— indicates digital experiences will not only be a valuable form of brand currency in 2022, but brands willing to go above and beyond in this arena will have ample opportunity to grow their market share.
To seize this moment, however, many retailers will have to revisit their customer experience strategies—and explore ways to leverage their existing data and the latest technologies to offer truly personalized, and even more convenient, shopping experiences.
Meet them where they're at: Getting a grasp on shifting consumer expectations
To build a value-added and unique digital CX, it's important to first understand how your customers' behaviours and expectations have evolved over the last 18 months.
While this will be unique for every consumer group, there are a few preferences that appear to be common across the board. These include:
Faster delivery times
Today, customers feel the need for speed. Whether they're clicking-to-cart, making in-person payments, tracking a package, or ordering online, they want to purchase, and receive, their products and services quickly.
Self-serve customer service
When they need help, customers don't want to be confined by the nine-to-five. Rather, they want to be able to access support services in real time—and they don't want to waste their precious hours sitting on hold waiting for an agent.
Increased brand empathy
After 18 months of pandemic uncertainty, everyone's emotional states are understandably different now. It makes sense, then, that consumers now remember both positive and negative experiences with greater intensity—and appreciate brands that lead with empathy.
Brands can gain valuable insight into their customers' changing attitudes by thoroughly re-examining the end-to-end customer journey—searching for both sources of frustration and opportunities for improvement.
"Retailers need to understand customer behavioural archetypes by looking at their aspirations, needs and influences, while simultaneously empathising with the brand's experience in servicing these customers. Thereby improving not just the customer experience, but rather the total experience of a brand," says Yvette Yanne, GM APAC.
Use data to get closer to your customers
Rich data is essential for identifying the most pressing needs of your customers.
To avoid getting lost in a sea of information, it's important to define what you're looking for, map out the customer journey at the beginning of the process and identify key moments where useful data can be captured. From there, you'll want to determine what needs to happen from a business perspective to collect the data and apply the relevant information.
So, as an example, if you'd like to delve deeper into research that states Canadian consumers would go out of their way to visit a store that provided instant access to stock information, you'd first want to explore if this is, in fact, true for your customer base.
To do this, you'd need to find answers to a host of questions, including things like:
What can we test, what can we learn?
What technology do we need to collect data from our customers?
What internal groups need to receive and analyze the data?
How do we apply this information to meet our customers' expectations?
Where can we make the greatest impact for the least amount of effort?
What should a pilot program look like—and where should we launch it?
"When data collection becomes a goal unto its own end, it fails. Data is only valuable when it serves your customers," says Richard Palmer, Strategy Lead, EMEA. "When embarking on any new data strategy, rather than asking, 'how do we convince and sell?', begin with 'how can we understand and help?' As simple as it sounds, this has proven to be incredibly powerful and can turn your data into a real differentiator."
Solve customer pain points with the innovative use of tech
Once you have a clear view of customer pain points and expectations, with data-led insights in hand, it's time to use that information to create a personalized, digital, in-store experience.
Apps are one popular way of doing this. They can be used to help your customers avoid long line-ups by allowing them to pre-order products for pick-up, like at Starbucks or McDonalds, or prebook store visits. Additionally, apps like SAQ can digitize the in-person experience by making it easy to redeem loyalty rewards, receive customized product recommendations, learn more about specific products or access product reviews from the convenience of a mobile device.
Augmented Reality (AR) is another exciting way to bring the customer experience to life—particularly when shopping for items such as clothes, beauty, furniture, and cars. Brands like Sephora are already using an AR make-up tester—helping customers find the right shades through an AR app on their mobile device. Ikea, similarly, helps customers envision how a piece of furniture will look in their home before they venture to the store to purchase it.
And sometimes strategically applying more traditional forms of technology—such as AI chatbots to triage customer service requests, or enhanced shipment tracking information—can be enough to transform a mediocre customer experience into an excellent one.
Learn more about today's digital consumer
Creating a stellar CX in today's digital age boils down to putting yourself in the customer's shoes, keeping up with changing sentiments and finding digital ways to make their journey a memorable one. Our report, Digital Innovation for the Experience Economy: Retail, offers invaluable insights to guide your path forward—and help you make the most of this exciting era of retail.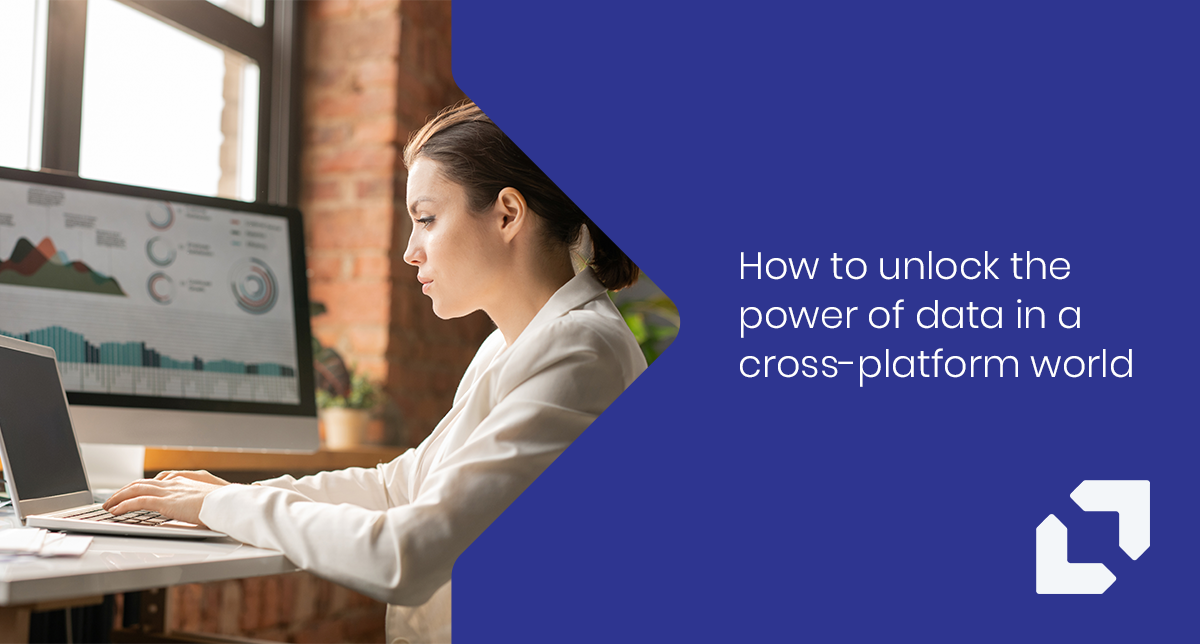 How to unlock the power of data in a cross-platform world