Get to know Appnovation's Summer and Fall 2019 cohort of post-secondary co-op students.
It's been such an exciting time at Appnovation! We've had a re-org and business model pivot to become a Full Service Digital Consultancy. Along with this, the company went through a massive rebrand and major financing deal. To help us with the busy times ahead we have a great group of co-op students joining us for a fall term. Join me in welcoming our latest group of co-op Appnovators: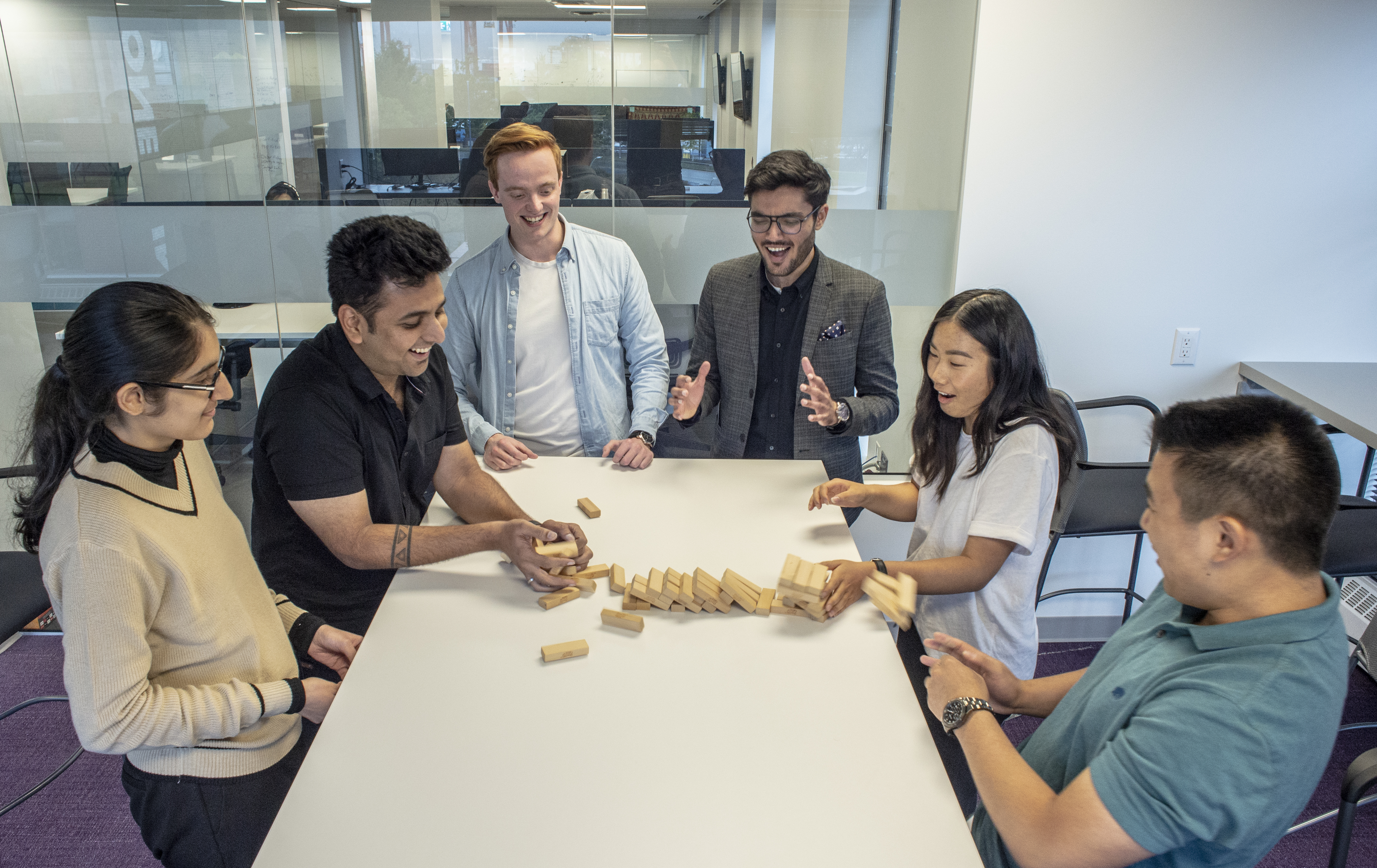 Steven Sam, Coordinator, Business Development (Pre–Sales Team)
Program: Combined Major in Business and Computer Science at the University of British Columbia.
Location:  Vancouver
Co-op Term: Sept - Aug
Steven is looking forward to working in a cooperative environment where he will be able to develop and learn new skills from his peers. He really enjoys meeting new people and spending quality time with friends. Throughout his work term, Steven would like to learn more about the different roles and processes that help bring success to the company. In the future, he hopes to become a project manager using the skills and knowledge he has acquired throughout his experiences.
Fun Fact: Steven is really interested in playing tabletop/board games.
Kylie To, Coordinator, Experience (Design Team)
Program: Joint major in Business Administration and Psychology with a concentration in consumer behaviour at the University of Western Ontario.
Location: Vancouver
Co-op Term: Sep - Dec
Kylie is looking forward to taking on creative challenges and learning new things to hone in on extending her design abilities. She's excited for what the next four months has in store for her and hopes to make the most of her term at Appnovation.
Fun Fact: She co-writes and produces a podcast with her best friends called Trailblaze-Hers. The podcast tells the stories of influential women in tech.
Danish Soomro, Coordinator, Business Development (Pre-Sales Team)
Program: Bachelor of Business Administration (BBA), concentrating in Operations Management with Business Analytics and Decision Making (BADM) at Simon Fraser University.
Location: Vancouver
Co-op Term: Sep - Aug
Danish is excited about helping the team win and leaving a meaningful legacy for future co-ops. He's looking forward to making new friends, completing the quest for the Pre-Sales Holy Grail, and becoming a full-fledged Appnovator. Danish has led two different non-profits, in Canada and Pakistan, in the healthcare and education industries. He aspires to put his analytics skill set to good use and find a role in business intelligence; ideally helping solve problems for the healthcare industry.
Fun Fact: Danish used to record a wildlife series with his Handycam and pretend to be The Crocodile Hunter (yes, with the accent) in hopes of appearing on the show. He stopped once he accidentally stepped on a giant sea urchin in Kenya.

He also loves Star Wars and claims to be skilled in three forms of Light saber combat. He also likes to read in his spare time. Be sure to ask him for recommendations if you are looking for a page-turner.
Manish Pushpala, Coordinator, Business Development (BD Team)
Program: Post Baccalaureate in Marketing at Thompson Rivers University.
Location: Vancouver
Co-op Term: Sep - Aug
Manish is an international student whose passion has always been to work on a business development team and learn the functionality of how an entire organization runs on business decisions. Manish believes that Appnovation has given him the perfect launch into his career. After working as a business analyst for four years in India, this role is an opportunity for Manish to have a deeper understanding of business development. His only goal for the co-op work term is to create an impact in the organization that adds value. In the long run, Manish want to be part of the strategy team of an organization where strategy is discussed on how to implement new ideas and manage new competition.
Fun Fact: Manish loves deep-sea diving and sky diving. It has always been his dream to skydive from Dubai towers.
Kiran Brar, Coordinator, Technology (Quality Assurance Team)
Program: Bachelor of Applied Science (BASc) Engineering Science specialization with a concentration in Computer Engineering at Simon Fraser University.
Location: Vancouver
Co-op Term: Sep - Aug
Kiran has done a previous co-op as a tester, and she looks forward to applying what she's learned from her previous role to her co-op at Appnovation. She is excited to join such an enthusiastic and open-minded team and grow as a person as well as better her skills.
Fun Fact:  Kiran's first job was the co-op where she was a tester, and thus all her work experience so far has been testing.
Kyle Pratt, Opportunities Coordinator, Pre-Sales Co-op (Pre-Sales Team)
Program: Joint Business Administration and Economics Major (BBA), concentrating in Management Information Systems at Simon Fraser University.
Location: Vancouver
Co-op Term: May - Dec
Kyle has been enjoying his co-op term with Appnovation. He enjoys working with a variety of unique skillsets that each Appnovator brings with them. What he loves most about working at Appnovation is being able to create stories and work on innovative solutions for clients. Additionally, he enjoys learning how various technologies are combined together to produce extensive enterprise level platforms that foster digital transformation. He's learning something new and interesting everyday, and would like to continue gaining technical knowledge and expertise for the remainder of his coop.
Fun Fact: He has never eaten an avocado.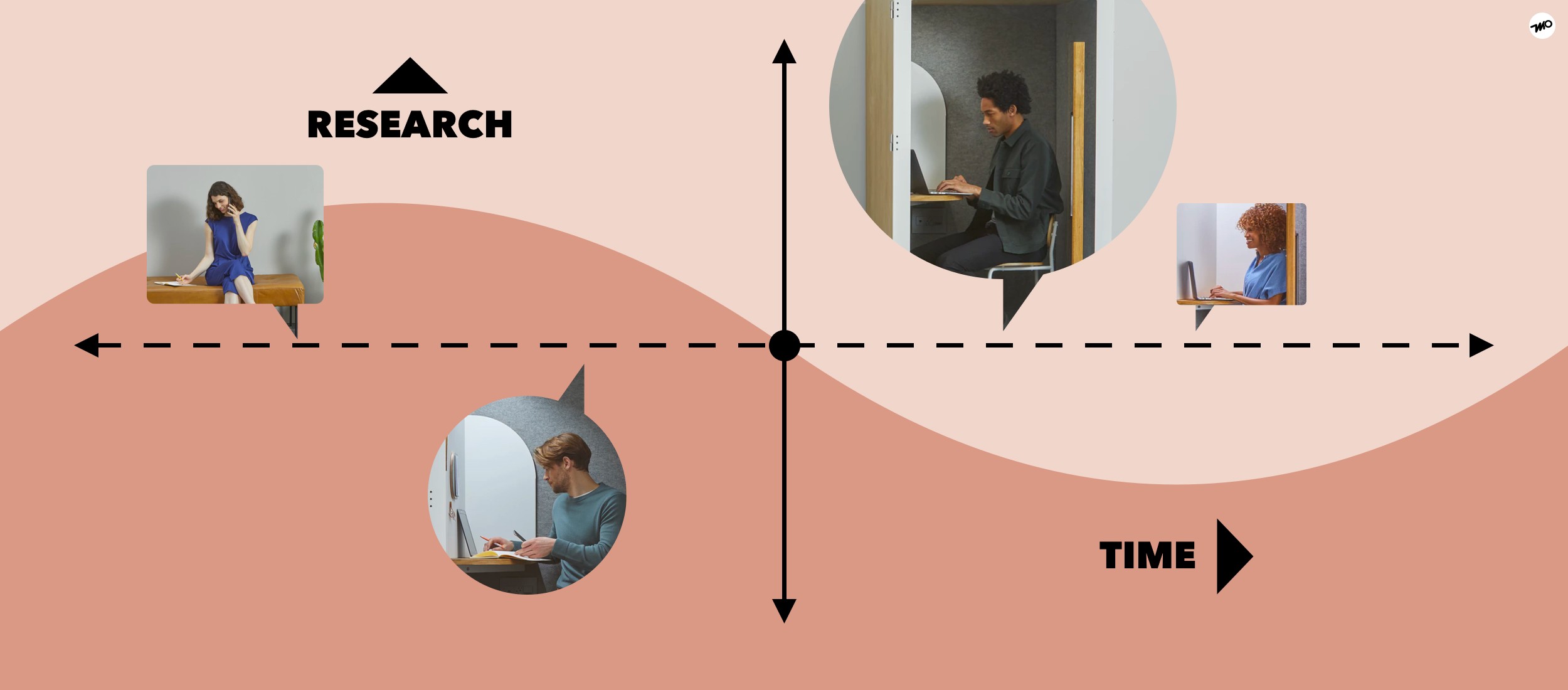 Creative & Experience Design
Continuous Behavioural User Research – Customer Insights as a Service
17 September, 2019
|
11 min