If you're a retail brand, you've likely made some digital upgrades to your products and services recently just to survive. The resilience of the retail industry has been something to behold. 
So how can you build on this momentum as consumer's expectations just continue to grow?
Appnovation recently conducted research measuring American and Canadian retail consumers' values and expectations of brands, specifically in relation to their digital experiences with retailers.
Below are three strategies that will help retail brands secure a CX-led competitive advantage and separate the market leaders from the followers.
Personalize, then personalize some more
Today's consumers expect you to engage with them when they want you to, based on their current context, and immediately satisfy their need. But you better not be "creepy" about it, and you certainly better not abuse the amount of data they give you.
Can you see why so many brands struggle with personalization?
It becomes a balancing act. Our research showed that 72% of consumers expect you to use the information you have on them to create personalized digital experiences. Why would they give you their phone number if you're not going to send them SMS updates about their recent online grocery purchase? However, that doesn't necessarily mean they want to receive a text about your sale on air fryers. 
When it comes to personalization, our respondents told us the three most important features to provide are: timely and valuable information from your brand; contactless pickup options; and personalized offers and discounts.
Nordstrom is a retail brand leading the way. They're using gamification to collect definitive customer input. Customers can take an interactive quiz about their brand and designer preferences, which are then turned into a personalized and streamlined shopping experience. Product pages get sorted based on customer "likes," putting preferred brands at the top and reducing the often arduous need to flip through dozens of pages to find what they're looking for.
Thoughtful personalization starts with listening to your customers. Brands get ahead when they leverage data to learn how customers want to interact and find the easiest way to deliver what they need, when they need it.
Create an authentic connection with your customers
To offer great CX, you must first understand what your customers value. Gen Z (the generation growing every day in terms of spending power) is making us work even harder in this regard. In our survey, 20% of respondents in this group chose Connection to the Brand as the most important factor when interacting with brands online.
So how do you create this connection with your audience? Well, the first rule is you can't fake it. That's potentially worse than not trying at all. Another challenge is appearing trustworthy on inherently untrustworthy platforms like social media, where endorsements and praise can be bought.
So while it's up to each brand to discover and tell the story of their authentic self, there are some common traits of brands who have great connections with their customers. 
The first should go without saying, and that's providing exceptional customer service. Next, create a brand voice that resonates with your audience and keep it consistent to build trust. Authenticity also requires being accountable and upholding your brand values every day. Another way to nurture a connection is through user-generated content. It shows you're interested in what your customers have to say, allows them to hear from other happy customers, and it lets you limit those often-forced paid sponsorships.
Ultimately, try not to overthink it. Your customers are human, so they appreciate being treated well. What they don't respond well to is insincerity or dishonesty, so create a set of values and live by them.
Embrace new technologies
Let's face it...the last year and a half has forced retailers to become technology companies. Another reality: customers love it and now expect it. 
Our study showed that 72% of customers expect virtual help and assistance to become more common over the next three years. Another 68% want more immersive experiences through virtual or augmented reality (AR).
Now, AR isn't right for every brand. Do customers want to "try on" the latest fall fashion from the comfort of their home? Possibly. Do they need help visualizing a TV on their wall? Probably not. As with everything, know your audience and decide where to invest your time and money. 
Technical capabilities every brand should provide are seamless experiences across channels. More and more, consumers are demanding an uninterrupted connection between their online and in-store experiences. Too often though, these channels operate in parallel rather than in the seamless, cohesive way that consumers expect. This kind of omnichannel experience requires the right tools and technologies to work together to provide one experience across channels, not several disconnected experiences.
To achieve agile, exceptional CX, you must implement technology that allows for personalization, scalability and the addition of new channels as customers' expectations evolve.
For more insight into today's expectations in the retail industry, check out the full consumer research report.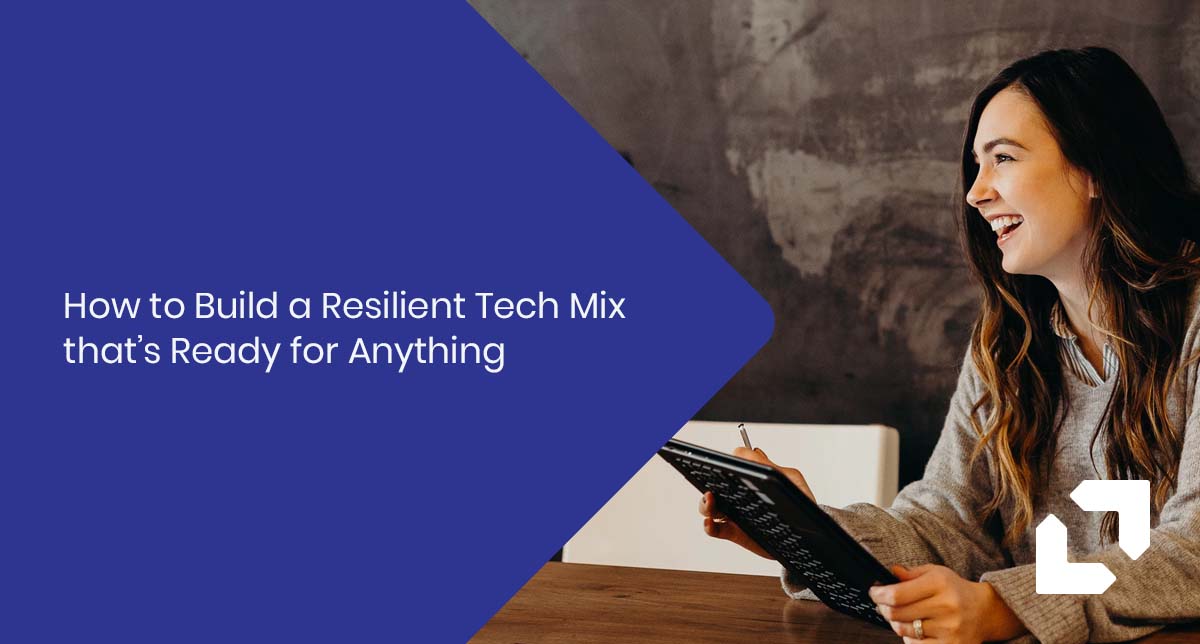 Technology & Platform Development
How to Build a Resilient Tech Mix that's Ready for Anything