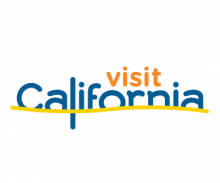 [Appnovation's] creativity and innovation will allow us to continue to Dream Big through our digital marketing program..."
President & CEO of Visit California
Appnovation is a leader in providing comprehensive and innovative solutions, helping enterprise level entities deal with the effects that change can have on their entire organization.
Appnovation is a global leader in providing digital services and solutions, helping companies around the world deal with the impact of change on both their people, as well as their organization and business strategies. Without change management, the risk of failure is substantial when implementing and/or integrating new business strategies, technologies, processes, etc. That is because to have successful "change" involves the organization's people to adopt new ways of thinking, operating, and even behaving, to reach company targets and achieve lasting benefits.
Change management is what is needed to bring all the right resources (including people) together in ways that can capitalize on the benefits and provide near unending success. Strategy, technology and plans will only get your organization so far, change management is key to making sure preferred outcomes not only happen, but also stick with true conversion and solid adoption.
Appnovation is a leader in providing comprehensive and innovative solutions that can help enterprise level entities deal with the effects that change can have on their people, the organization, future growth and business initiatives and strategies. Our teams always work closely with clients to execute the change management strategy, objectives and deliverables to ensure change happens both effectively and efficiently.
Change Management Consulting
Appnovation's methodology with respect to assisting organizations with change management can help them diminish risks and form what will ultimately be the results of change by recognizing and supporting the processes, technologies and people that must be part of each transition.
Our expertise and experience help our change management consultants to deliver exactly what is required for success across all areas of the entity so that moving from the current model to the future one is streamlined, effective and benefits the organization for years to come.  
Appnovation specializes in the skills and expertise needed to guide and manage enterprises, and their people, through change with precision to help realize both positive and measurable business-related outcomes.
Changement Management Expertise
Project/Program Management
Technology Selection, Implementation, Integration & Adoption
Business Process Redesign
Organizational Structure Design
Trainings Design, Development & Delivery
Merger/Acquisition Integration
We offer a plethora of capabilities, proven tools and approaches to help enterprise clients plan and execute change management programs, whether that program aligns with an organizationational transformation or centers on the types of change management projects that are more transactional in nature.
With our unique and proven set of change management services offerings coupled with our  deeply skilled change management experts, Appnovation focuses on change strategy, enabling change, managing that change and ensuring the change sticks. Thus resulting in the better adoption of new ways of thinking and doing things by personnel, teams and business units.
Change Management Services
Appnovation has a tremendous amount of experience and knowledge in the process of planning, designing and executing both organizational transformation as well as specific, transactional programs both rapidly and with great dexterity.
Our change management projects and programs focus on the underlying strategies and their development that will ultimately address the client's needs as well as govern the future state of the organization and its transformation. Our ability to focus on mindset, behavior, technology, organizational and operational change is what is what increases the likelihood of success for clients.
Our change management expertise encompasses
Project/Program Management
Technology Selection, Implementation, Integration & Adoption
Business Process Redesign
Organizational Structure Design
Trainings Design, Development & Delivery
Merger/Acquisition Integration
Within that expertise, we offer the following services to help organizations with change:
Assessing Change
Assisting with understanding accurately where the enterprise is and where it wants to go, taking into account things maturity level in areas like resources, technology, leadership, employee skill sets, financials, organizational structure, operations, etc. to best gauge change readiness of the organization.  
Behavioral Change
We can help enterprises design and define ideal behaviors from all parts of the organization including leadership, management and employees as well as enable tracking of KPIs to help monitor and ensure the change happens or assist in identifying why it is not.
Change Strategy
Outlining a complete view of the future state of the enterprise based on the program of change and designing that program to spec, including precise and detailed initiatives in such key areas as descriptions of key behaviors required, as well as strategies for learning and communications, and finally approaches and methodologies to leveraging technologies and analytics to maximize efficiency.
Enabling Change
Human capital, leadership and stakeholder analysis; impact and implications of change assessments; change measurements, KPIs and analytics; change communications, engagement and adoption; training and developing internal competency, knowledge transfer and performance support; and organizational alignment and alignment of people's behaviors, company culture and the entity as a whole.   
Tracking Change
Using data, analytics and insights to direct change programs so as to afford stakeholders the ability to identify, plan and execute the most successful course for change, observe the progress while it is happening and take any action as needed to keep things on track.
Maintaining Change
We offer maintenance and sustainment services that can ensure compliance with business and governance requirements, plans for managing implementation and adoption resistance, and improve the quality and consistency of the implementing of changes. Employing such tactics as message reinforcement, training and skills development, realignment of ideas and public (internal, potentially moving to external) sponsorship.     
Planning & Approach to Change Management
Appnovation follows an organized and focused approach to aimed to help enterprise entities with implementing lasting change and, ultimately, transformation from their current state to their desired, future state.
We concentrate on an organization's people, processes and technology to best help create a true transformation (new behavior acceptance and adaptation) of the organization.
We do not see change management as a just a project to get done or a phase of some larger program, but instead tailor our services so that change management is built into every step of an engagement methodology and project plan so as to influence team culture and drive acceptance and adoption from very early on.
We continuously stay abreast of all the people related factors that affect change including promoters, influencers, adopters, laggards and resistors as the move is made to the future state. Its this awareness of the people and culture coupled with proactive activities focused on process, technology, operations and organizational structures that provides the keys for us helping to get enterprises to their future and best states.
Our approach to change management is tailored to every client's specific needs with an underlying methodology that includes:
Current state assessment and readiness for change measure
Project/program alignment
Communications planning, development and management    
Driving team engagement, collaboration and culture adoption
Designing the "Future State" of the organization
Creating organizational accountability and trust
Identifying the range of change promoters, leaders, adopters, laggards, followers, influencers and those likely to resist and even work against  
Aligning and managing stakeholder plans
Appnovation delivers a flexible and adaptive strategy for driving change management and the transformation effort so as to allow us to concentrate on guiding your team through its own set of distinct challenges related to your business.
Supported by templates, processes, tools, technology and consultative expertise, our methodologies help ensure that change is made, transformation holds and that lasting impact is achieved.
Change Management Focus Areas
Areas include:
Opportunity & risk assessment and management
Risk and opportunity for the enterprise and its people are assessed from the very start which includes identification and classification of key stakeholders and their understanding of the change program.
Strategies are created and activities are executed to capitalize on opportunity at the same time reducing risk all the while managing change throughout the project. Additionally the enterprise, business unit and/or department as a whole is assessed for its readiness to handle the change/transformation prior launch.    
Leader alignment and mobilization
Leaders, promoters, early adopters and influencers are identified. Appnovation looks to engage this group through various tactics to help drive the change program and set the example for embracing the transformation.
Communication is key for alignment and building of cohesive action items for the business to be executed. An understanding of the change, the priorities to happen and resources required are had by all in this group.     
Communication and engagement with stakeholders
Communication is paramount and treated with the utmost regard, ensuring engagement, understanding, involvement and feedback are all accounted for in the communication plan design. From there the plan is developed and implemented so that the right messages arrive to the right people at the prescribed time.
All communications are created to be clear, timely and consistent throughout the change management program and feedback loops are built in to ensure comprehension and to capture broader support across the entire entity or business unit. Validation events happen throughout the course of the program to show initiative progress, stakeholder and personnel engagement and provide continuous awareness.
Human capital preparation
We help determine new skills and organizational changes are required. This part has the most implications with respect to people's jobs and the way they work.
Trainings are delivered, learning is promoted, engagement is driven and expectations are clarified by leaders and management through the use of tools and resources. 
"Future State" design and development
Essentially creating the structure of the desired future organization. We align the needs of the business unit with best practices to shape the future state procedures. Reporting structure, personnel roles and responsibilities are defined in detail and grouped in a logical orchestration to align with the new state of operating.
Furthermore, current operations, technologies and resources are inventoried and analyzed to better understand competencies, capabilities and dependencies of the current state. Methodical and systematic implementation of the future state operations occurs with the new organizational structure that is in alignment with both technology (new and retained) and processes.
Sustainment of the transformation is measured, maintained and reinforced through the installation of performance management systems and KPIs.  
With the focus on these previous five areas Appnovation is able to help an enterprise drive true transformation of the entity, but critical to the change management of organization are the following 6 factors:
Entity/Business Unit Leadership - must be effective, have a good understanding, able to take action, able to adapt, mobilize colleagues and are not just bound by title and position   
Personnel Management - leading, supporting, guiding in the areas of process redesign, labor management and, job tracks and career progression
Leadership & Organization Development - engage, build momentum, eliminate barriers and deliver training as the needs of the project and leadership warrant  
Communications - clear, concise and consistent messages delivered to the right audiences at the right time
Training - supporting plans, resources and training are crafted and delivered based off a needs assessment  
Technology - leverage where possible and practical to improve processes, workflows, and reporting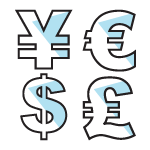 Competitive Rates & Project Quotes
Shopping quotes for your next change management consulting project? We offer competitive rates for our corporate agility experts and consultants and quote aggressively on projects.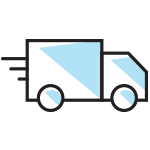 Proven, Rapid & Trusted Delivery
Using agile methodology, always keeping you in the loop. Streamlined delivery, cost effective projects, designed to match your goals, timeline and budget.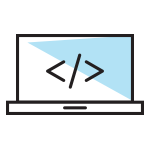 Change Management Consulting Experts
Shopping quotes for your next change management consulting project? We offer competitive rates for our corporate agility experts and consultants and quote aggressively on projects.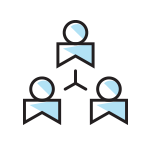 Transparent, Collaborative, Communicative
Complete project visibility from day one, working with you, and for you. Using email, phone, chat, Skype, and Google Hangout for clear, constant communication.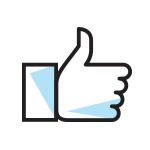 Customer Satisfaction is the Priority
Our clients are happy, thanks to dedicated account and project managers, consistent delivery teams and open communication lines. We know because we ask.
Why Customers Choose Us For Change Management Consulting
Analytics-based systems and approaches to provide insights into change programs
Better adaptability to new systems and processes
Commitment to research and innovation
Competitive rates for change management consultants
Cross industry project delivery experience
Experience with delivering rapid merger integration
Effective and proven culture change methodology
Extensive, both depth and breadth, industry expertise
Higher levels of workforce engagement & improved employee retention and productivity
Multidisciplinary group of 300+ professionals based in Asia, Europe, North & South America
Proven and reliable project delivery track record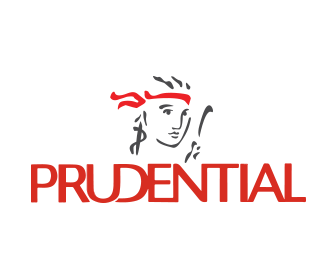 Featured Corporate Agility & Readiness Project
Atlassian Jira Customized Development
Prudential Corporation ASIA
Prudential Corporation Asia is a business unit of Prudential plc (United Kingdom), comprising its life insurance operations in Asia, and its asset management business, Eastspring Investments...
Get In Touch & Get Started Today. We're ready.
Do you need help with change management consulting or would like to implement and/or integrate new business strategies, technologies, processes? Appnovation is one of the top change management consulting firms in the market. Our change management consultants can help with even the most large-scale, complex and demanding changes, regardless of company size or industry. Our change management projects and programs can help you focus on the underlying strategies, and their development,  that can address your company's needs, as well as govern the future state of your organization and its transformation.
Our ability to focus on mindset, behavior, technology, organizational and operational change is what is what increases the likelihood of success, and as a top change management consultancy firm, we are here to help you deliver that. Complete the form, email us at contact@appnovation.com or contact us directly by phone at one of our many global office locations to talk about your next or an upcoming project.