How a global pharma leader created a consistent digital experience across all its markets.
Challenge
Our client needed to build and deploy websites at scale with a standardized web and brand experience, but lacked the technology, tools and processes to do so effectively and efficiently.
Solution
A Global Design System, flexible components and a Shared Services Model that ensures experience and design consistency across the brands' digital channels, while remaining flexible and adaptable enough to meet individual brands' or markets' needs. 
Impact
As a result of the technology, tools and processes the Shared Services Model put in place, the organization reached its goals of migrating legacy sites and deploying more than 75% of new websites in one year bringing consistency to their digital experience.
In need of similar solutions?
>>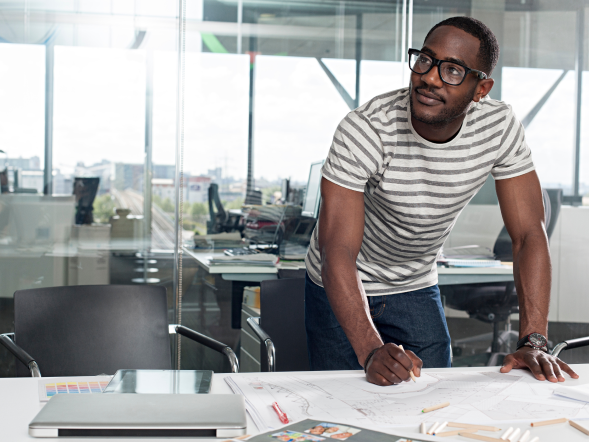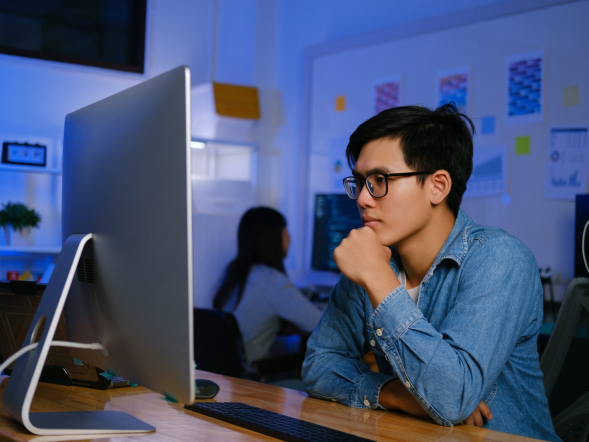 Challenge
Our client – one of the top 20 pharma brands globally with a presence in 146 countries – had two ambitious goals. The first was to create the processes and tools needed for their markets to build and deploy customized websites at scale - securely and efficiently. The second was to ensure that the consumer's experience remained consistent across websites and markets - and that compliance regulations were met. However, like most pharma companies, their organizational structure was highly decentralized with regional markets holding the budget and decision-making power. This made buy-in from regions essential to success – which could be gained only by meeting the different user requirements at the market level and baking flexibility into the technology used.
Full Width Template

Solution
We partnered with our client to design and develop a Shared Services Model and Global Design System (GDS) that the teams could successfully and effectively implement. The shared services model included templates and processes that teams, no matter where they were based, could use to create a local web presence and experience that was in line with global standards.
To ensure that the model would meet the strategic needs, now and in the future, we initiated our engagement with an audit process that addressed the shortcoming of the brand's existing GDS and web platform infrastructure. The findings of the audit indicated that:
 
The existing GDS wasn't fit for purpose, eschewing industry standard practices which created challenges for creative agencies and markets to adhere to brand standards. 

The existing web platform didn't afford the flexibility or customization that regional markets and brands needed. 


 
In collaboration with our client, we addressed our findings in two phases. 
 
Phase 1: Recreated the Global Design System and proposed the way forward. 
Leveraging industry standards around Atomic Design, we re-imagined the GDS to enable creative agencies to design experiences within a flexible framework where they could flex their creative juices.

Following this, we proposed a content management system (CMS) built with features to address their market needs,  such as enabling flexibility in assembling website components. This made it possible to deploy websites with speed and at scale, while ensuring consistency and compliance. 
 
Phase 2: Developing a custom Drupal build hosted on AWS infrastructure.
During this phase, with the updated GDS as our guideline, we developed the different components on the Drupal-powered CMS, like advanced website search, menu, navigation bars and more which the markets could further customize. Since its launch, we continue to add components and functionalities to the CMS to meet evolving consumer and business needs. Our approach remains akin to product development with a continuous improvement mindset. 
In addition, we also launched an enablement and training program to onboard the different markets, their creative agencies and production partners to the platform, which included live onboarding sessions, LMS training materials and live support to enable a seamless transition. 
The consistent user-centric approach to creating the shared service model was critical to gaining buy-in from the markets and increasing adoption across the organization.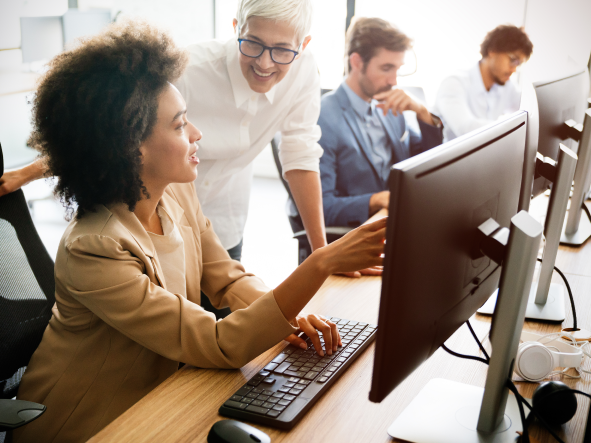 Impact
With a consistent, flexible and strategic approach to building the solution and managing change, our client has successfully reached their goals of migrating legacy sites and deploying more than 75% of new sites on the platform, all built on the shared services model. As a result, they now deliver a more consistent digital experience across markets and drug brands.
In need of similar solutions?
>>
Healthcare
Technology & Platform Development
Change Management
Creative & Experience Design