Activiti Development & Solutions
Activiti Development Services & Solutions
Activiti Development
Activiti Consulting & Strategy
Activiti Implementation
Activiti Integration
Configuration & Optimization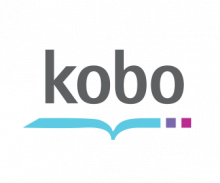 "Appnovation focused on working very collaboratively with Kobo to create a joint team."
Appnovation's Activiti developers can provide innovative business process management solutions to help organizations successfully and efficiently run their business.
Using Activiti, Appnovation's developers can streamline the implementation of your business processes, simplifying the collaboration between business and IT. Appnovation's Activiti solutions make it easier for your company to quickly automate repetitive work, coordinate tasks and integrate with enterprise systems. Our Activiti experts make it easy to link workflows to enterprise systems and to coordinate tasks and handovers, increasing efficiency, effectiveness and agility in your organization.
When it comes to Activiti strategy, development, migrations, implementations, integrations, support and more, no other firm has the experience and expertise in-house to better help those enterprises looking to get the most out of Activiti. 
About Activiti & Development
Appnovation's Activiti developers can provide your company with the business process management resources that are critical to successfully and efficiently run your business:
Innovative and practical collaboration between business and IT. Activiti allows developers and system admins to continue using the same devices they're used to.

Activiti BPM offers an improved web interface (Activiti Explorer) which can be employed to manage or start processes together with forms ad hoc and support tasks.
Activiti is lightweight, integrates seamlessly with standard frameworks, and includes easy-to-use design and management tools.
Our experienced Activiti consultants can take your business process management strategy to the next level, providing you with BPM consulting and Activiti development solutions that implement improvements and facilitate change for our clients. Appnovation's experts have delivered Activiti solutions (Development, Consulting and Strategy, Implementation and Activiti Integration) to enterprise level customers, improving and streamlining their business processes and achieving and maintaining a sustainable competitive advantage.
Activiti Developers & BPM Solutions
Our Activiti developers have a tremendous amount of experience creating BPM solutions, Specifically, our Activiti consultants and developers can assist companies with customizing and rapidly adapting business processes such as:
Sales bids

Expense Tracking

Billing

Employee recruitment

Product launches

Order processing

Invoice handling

Performance reviews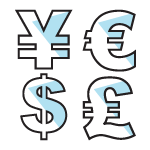 Competitive Rates & Project Quotes
Shopping quotes for your next Business Process Management project? Offering competitive rates for experienced, expert Activiti architects, developers and consultants.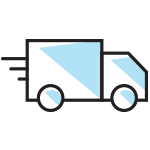 Reliable, Rapid & Renowned Delivery
Using agile methodology, always keeping you in the loop. Streamlined delivery, cost effective projects, designed to match your goals, timeline and budget.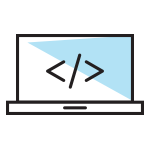 Activiti Experts, Developers & Consultants
Appnovation's experienced Activiti architects and developers provide expert implementation and consulting services. We'll get the job done.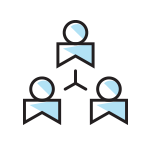 Transparent, Collaborative, & Communicative
Complete project visibility and multiple open lines of communication from day one. We are available when you need us and continually updating you on your project's status.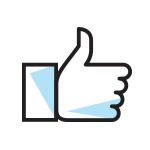 Customer Satisfaction Our Top Priority
Dedicated account manager, project manager and consistent delivery team provided. We survey all of our clients, the results of which go directly to our CEO.
Why Customers Choose Appnovation's Activiti Experts
Agile development and project methodology
Collaborative, communicative and transparent approach with clients
Competitive rates for Activiti developers and consultants
Cross-functional team of 250+ experts based in US, Canada & the UK
Deep open technology expertise and experience
Front-end specialists for business analysis, user experience and user interfaces
Proven track record of successful engagement and project delivery
Rapid, cost-effective delivery for Activiti projects
Rigorous quality assurance (QA) testing before "Go-Live" events
Get In Touch & Get Started Today.
Do you need help with an Activiti implementation or would like to set up a custom business process management solution? Our Activiti and BPM experts are standing by to lend a hand. Appnovation's business process management services ensure your company is as efficient and effective as possible. Contact us today and take the first step in get started on your path to improving and streamlining your company's business processes.