Janrain Developers & Experts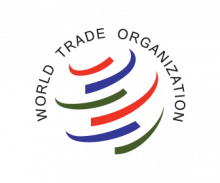 "Appnovation has impressed us with their focused yet sensitive approach to our needs and we have been very happy with the caliber of the team who have worked with us."
Solutions Manager & Chief of TAOSS of the ITS Division at the WTO
Using Janrain, Appnovation provides opportunities for organizations to engage customers, improve online marketing strategy effectiveness and establish meaningful connections.
In the age of social media, hyper connectivity and the internet of things, customers are always online, connected and always available. Marketers are focusing on the customer journey but may only see segments of this valuable data.
Appnovation's Janrain developers and identity management experts can help your company take its digital marketing efforts to the next level, with the tools required to enable a highly sophisticated and highly targeted marketing program. Appnovation's Janrain development services provide an opportunity for organizations to engage customers and improve effectiveness of their online digital marketing strategies that help establish meaningful connections and engagement.
Identity Management & Janrain
Taking identity management to the next level, Janrain's user management solutions for the social web, gives your customers what they expect: personalized web content, a unified platform for easy social login capabilities, social sharing, social profile data collection and storage. Appnovation's Janrain development services provides an opportunity for organizations to engage customers and improve effectiveness of their online digital marketing strategies that help establish meaningful connections and engagement.
Appnovation offers Janrain consulting and development services helping companies address their challenges associated with meeting their identity management needs. As a certified Janrain partner, our experts can provide unique insight and help with every aspect of your Janrain project, from its installation and architecture to its configuration and optimization.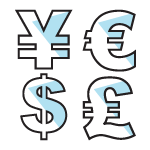 Competitive Rates & Project Quotes
Shopping quotes for your next Janrain project? Get a quote from us! Offering competitive rates for experienced Janrain development and consulting professionals.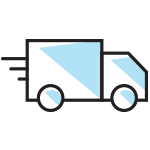 Proven & Trusted Delivery Methods
Using agile methodology, always keeping you in the loop. Streamlined delivery, cost effective projects, designed to match your goals, timeline and budget.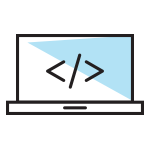 Experienced Janrain Experts
Our Janrain experts help organizations strategize, implement and integrate custom identity management solutions. Appnovation is also a certified Janrain Partner.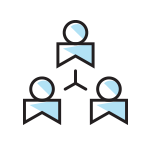 Transparent, Collaborative, Communicative
Complete project visibility from day one, working with you, and for you. Using email, phone, chat, Skype, and Google Hangout for clear, constant communication.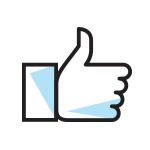 Customer Satisfaction, Our Top Priority
Our clients are happy, thanks to dedicated account and project managers, consistent delivery teams and open communication lines. We know because we ask.
Why Customers Choose Appnovation's Janrain Experts
Agile Janrain development and project methodology
Certified Janrain Consulting & Development Partner
Collaborative, transparent and communicative approach with clients
Competitive rates for Janrain developers and consultants
Cross-functional team of 250+ experts based in North America, Europe & Asia
Deep open technology expertise and experience
Front-end specialists for business analysis, user experience and user interfaces
Proven track record of successful project and engagement delivery
Rapid, cost-effective delivery for Janrain projects
Rigorous quality assurance (QA) testing before "Go-Live" events
Get In Touch & Get Started Today. We're ready.
Do you need help with a Janrain implementation or would like to set up a custom identity management solution? Our Janrain experts are standing by to lend a hand. Using Janrain, Appnovation's identity management experts are ready to handle your next identity management solutions or consulting project. Contact us today and take the first step in getting started on your path to providing a better integrated customer experience.