Appnovation was the right strategic choice for Visit California. The company's creativity and innovation will allow us to continue to Dream Big through our digital marketing program, while sharing the California lifestyle through compelling content and an engaging online experience.
Caroline Beteta
President & CEO, Visit California
Appnovation offers expert Salesforce Marketing Cloud services to help you create and automate personalized, connected and meaningful customer journeys and marketing experiences.
Our team of certified experts are ready to help you achieve marketing success with Salesforce Marketing Cloud services. Our Salesforce Marketing Cloud experts will help you create integrated and connected multi-channel marketing experiences with solutions that are tailored to your business needs. Our Salesforce Marketing Cloud consultants can also guide you as you transform your digital marketing strategy to navigate today's rapidly changing marketplace, and ultimately, help you to get ahead of your competitors and in front of your customers.
Helping you build personalized, connected experiences is just a part of what we do. Appnovation can help you with the following Salesforce Marketing Cloud services: consultation, implementation, migration, customization, integration, automation, template design & creation, development, training, maintenance and more.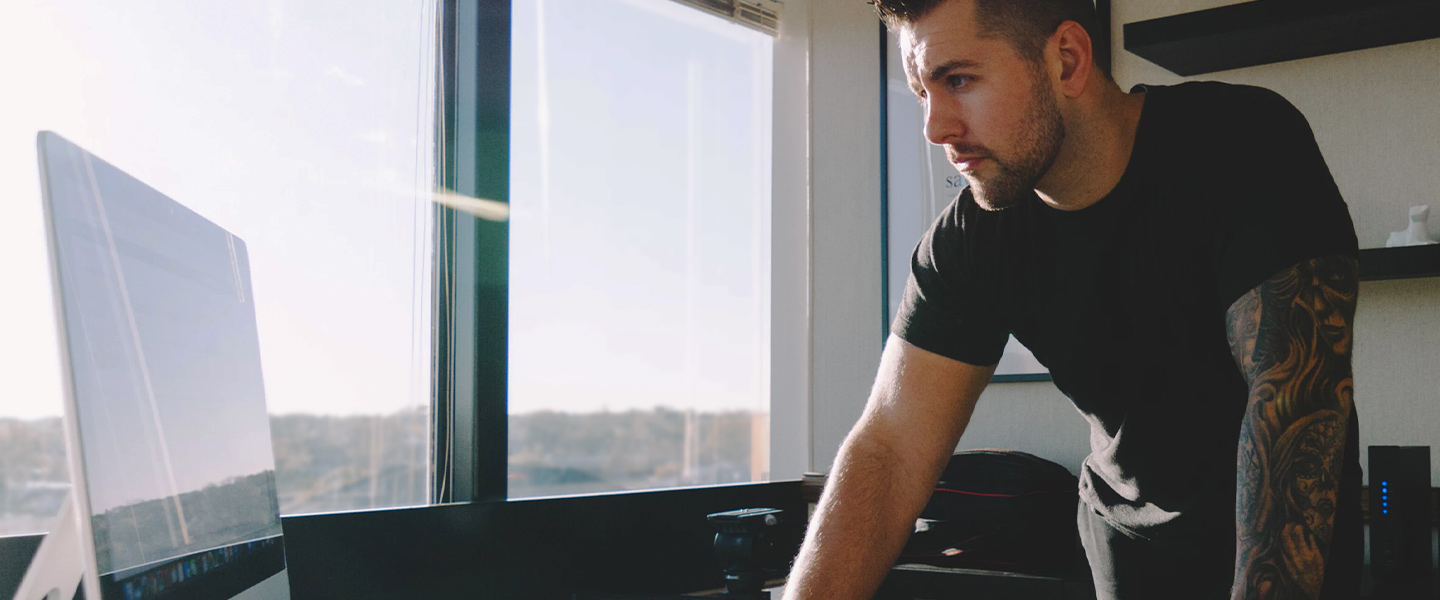 About Salesforce Marketing Cloud
Salesforce Marketing Cloud is the unified marketing platform. that houses complete set of marketing tools, to know consumers, engage them, and personalize their experience across everything.
Explore More
The platform allows companies to be consumer-centric: able to build a single, comprehensive view of each consumer so as to power 1-to-1 journeys. Other advantages include: the ability to connect interactions through the integration of touchpoints; the inclusion of AI to help with the discovery of new segments, identification of likeliest customers to engage, and predictive recommendations; easier operation with pre-built templates, streamlined message flows and mobile apps to create cross channel campaigns; and, the ability to use a single platform for both B2B and B2B engagement.
Salesforce Marketing Cloud products include:
Journey Builder - Allows companies to create 1-to-1 consumer journeys across all channels and departments.
Email Studio - Users can build personalized email campaigns with the world's #1 email marketing platform.
Salesforce DMP - Organization's can capture and activate data from any source on a unified platform.
Salesforce Data Studio - Marketing teams can power their marketing with data from the world's largest premium data ecosystem.
Social Studio - Social experts can listen, publish, and engage with your consumers across social media channels.
Advertising Studio - Advertising pros can target 1-to-1 advertising using your CRM data to acquire and re-engage consumers.
Mobile Studio - Enterprise entities can personalize mobile interactions including SMS, push notifications, and group messaging.
Interaction Studio - Companies can visualize, track, and manage real-time consumer experiences — driving valuable engagement at the right moment, just the way your audience prefers.
Pardot - Enables the unification of marketing and sales on a single platform for B2B marketing automation.
Salesforce Marketing Cloud Services
Appnovation provides expert assistance and support with the operations and optimization of the Salesforce Marketing Cloud products.
Explore More
Appnovation's Salesforce Marketing Cloud development services include the following:
Implementation
Integration
Configuration Strategy & Technical Optimization
Development & Customization
Migrations & Upgrades
Support & Maintenance
Essentially this set of Salesforce Marketing Cloud Services deal with the "setting up" and "supporting" of the platform itself and are meant to provide clients with the best possible landscape on which to create engaging customer experiences.
Salesforce Marketing Cloud Operations & Optimization ServicesFrom working with clients helping them create customized journeys for their own customers using Journey Builder to leveraging Social Studio, Advertising Studio and Email Studio to deliver truly integrated, personalized and engaging marketing campaigns, Appnovation can assist.
Appnovation's Salesforce Marketing Cloud operations and optimization services can deliver full support and expertise in each of the Marketing Cloud product suites so that your business can get the most out of the platform right out of the gate.
The services include:
Customer journey mapping and development
Personalization
Data capture, analysis and insights
Omni-channel marketing campaign strategy and creation
Dashboarding and reporting set up
Advertising creation and optimization
Social monitoring and engagement
Mobile marketing
Interaction strategy
Pardot marketing automation
Salesforce Marketing Cloud Consultants
Appnovation's Salesforce Marketing Cloud consulting services are delivered by experienced and certified consultants who are able to help and provide guidance on everything from the technical to the operational side of the Salesforce Marketing Cloud.
Explore More
Possessing technical acumen, strategic guidance and operational expertise, Appnovation's Salesforce Marketing Cloud consultants can provide a much more holistic, customer-centric and integrated view and how best to leverage and improve the platform to meet your business, technical and, probably most importantly, customer and potential customer needs.
Our Salesforce Marketing Cloud Consultants can provide:
Implementation & Integration Strategy
Custom Development & Enhancement
Salesforce Marketing Cloud Product Strategy, Deployment & Support
Dashboarding, Reporting and Data Analysis
Digital Strategy and Campaign Creation
Our consultants also possess a broad and deep knowledge across a variety of disciplines, technologies and industries and are uniquely qualified and able to assist companies with navigate the ever-growing and changing digital landscape.
Previous
Next
Experience Led & Outcome Focused
We help brands understand the role digital and the Salesforce Marketing Cloud can play in realizing strategic opportunities and solving real world business problems, always keeping the focus on the customer's experience and the results generated.
Proven, Rapid, Agile & Trusted Delivery Methods
Using agile methodology, always keeping you in the loop. Our expert Salesforce Community Cloud development, integration, design and maintenance will fit your timeline and your budget.
Expert Salesforce Marketing Cloud Services
Appnovation provides a full suite of Marketing Cloud Services that span from technical implementation and customization to Marketing Cloud toolset operations and optimization.
Transparent, Collaborative, Communicative
Complete project visibility from day one, working with you, and for you. Using email, phone, chat, Skype, and Google Hangout for clear, constant communication.
Customer Satisfaction, Our Top Priority
Our clients are happy, thanks to dedicated account and project managers, consistent delivery teams and open communication lines. We know because we ask.
Why Appnovation for Salesforce Marketing Cloud Services
Here are just some of the ways that we stand out as a company when it comes to what our experience is with Salesforce and customer experiences.
Agile integration, development and project methodology
Certified Salesforce Marketing Cloud experts on staff
Collaborative, transparent and communicative client-focused approach
Competitive rates for designers, architects, developers and consultants
Cross-functional team of 300+ experts based in the Americas, Europe & Asia
Experts at integrations for fully connected, intelligent community experiences
Managed Services 24x7 support and maintenance available
Personalization, customization and branded experiences are core competencies
An on-demand solutions center designed to resolve customer problems.
How the Australian market's eSampling program increased participation by 400%.
Bolstering B2B brand's ecommerce experience delivers more revenue.
Get in touch and get started today. We're ready!
Shopping quotes for a Salesforce Marketing Cloud project? We're known for our aggressive project quotes and competitive rates for Salesforce Marketing Cloud consulting and services experts. From Salesforce Marketing Cloud implementations, integrations and customization to building of customer journeys, creating personalized and engaging experiences and developing multi-channel marketing campaigns our consultants are ready to help.
Complete the form, email us at contact@appnovation.com or contact us directly by phone at one of our many global office locations to talk about your next or an upcoming project. Need more convincing? Just take a look at our client list to see just some of the brand names that Appnovation has helped and now call customers.